Although tourism and international travel have undergone some changes due to the coronavirus, that doesn't mean it is impossible to go back to normal. A good example of this is how some countries have enabled special but easy-to-obtain documents to enter their territories.
In the case of Suriname, it is possible to visit it if you apply for the Suriname Health Declaration online. Besides, this process is much easier than it seems using iVisa.com.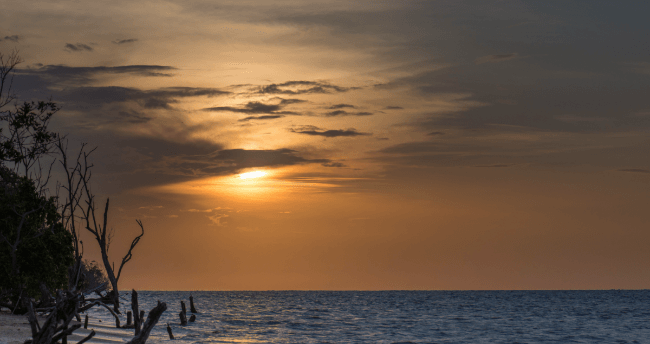 To know how citizens of the Netherlands can enter Suriname during Coronavirus, we invite you to read the information in this article, as it will also be useful for you to apply for the health declaration without problems.
How Citizens of the Netherlands Can Enter Suriname During Coronavirus
Enter our application page to easily start the process.
Complete the request form with your general information.
Pick a processing speed.
Check the information to avoid mistakes. Our agents will also make sure there are no issues with the form.
Get ready to receive the health declaration in your email inbox.
If necessary, print and sign the health declaration. Show it to the authorities upon arrival.
Can I apply in advance?
If you're traveling later, don't worry, you can also apply in advance to avoid getting stressed at the last minute. All you have to do is to apply now and we'll make sure to process the document on due time so that you can have it ready for your trip.
Frequently Asked Questions
Can the citizens of the Netherlands enter Suriname?
Yes, the citizens of the Netherlands can enter Suriname but only by following the safety protocols on the country, including having the Suriname Health Declaration.
The Suriname Health Declaration is an online document launched by the Suriname Government to allow the entry of foreign travelers without risking their health. This document helps the authorities to have better control of people traveling to the country.
What items are necessary to apply for the Suriname Health Declaration?
To apply for the Suriname Health Declaration easily and without any issue, you must make sure of having the following list of items:
Your current passport and a scanned copy of the first page (information page).
Your travel information, including the airline confirmation.
A negative PCR COVID-19 test document (it should be taken within 48 hours before arriving at Suriname).
A passport-sized picture
Your valid accommodation booking.
Your current Email address
Your Paypal or credit/debit card to proceed with the payments.
Get your health declaration now.
Do I need a COVID vaccine or vaccination certificate to enter Suriname?
COVID test prior to arrival: PCR within 48 hours or antigen within 24 hours

COVID test exemptions: Children under 12 and fully vaccinated travelers.
Do I need to quarantine once I get to Suriname?
Quarantine requirements: There are no quarantine requirements.
What is the price of the Suriname Health Declaration?
The price will change depending on how quickly you want to receive this document. Please consider that we charge a small fee to process your document faster and safer, and we never charge anything without your valid authorization.
These are the options we offer to process your document as fast as you prefer:
Standard Processing Time (

USD $33.49

-

24 hours

): you pay the least expensive price with this option.
Rush Processing Time (

USD $59.99

-

8 hours

): if you prefer to wait for fewer minutes, but you'd have to pay a bit more.
Super Rush Processing Time (

USD $98.99

-

4 hours

): if you want your document asap. It has the most expensive price.
See how citizens of the Netherlands can enter Suriname during Coronavirus here.
How can the Citizens of the Netherlands enter Suriname during Coronavirus?
With your Dutch passport, you only need a Suriname Health Declaration to enter the country. You can easily have this document by doing the following:
Firstly, complete the online request form on our website and select a processing time.
Secondly, assure that your information is accurate and continue with the payment platform using your Paypal or debit/credit card.
Thirdly, join the papers required to complete the process. You can wait for your health declaration by email once you're ready.
How safe is iVisa.com?
Our service is completely safe thanks to the top-notch platform we use, so you can feel safe using our online form. Besides, we have thousands of reviews that can be helpful if you're still unsure about what we offer.
Can I get more information?
If you want to see how citizens of the Netherlands can enter Suriname during Coronavirus, we recommend you click here. Otherwise, you can keep in touch with our super agents to get personal attention.
iVisa.com Recommends
Although Suriname is not one of the most popular countries in South America, it is still a fascinating place with a lot of nature to explore.
This country has many places that offer you an interesting look at the exotic fauna and flora of the region. Such is the case of the Brownsberg Natural Park, a protected area that has some of the most fascinating animal species in the nation, including the three-toed sloth, the black-headed caique, corn monkeys, giant Americas, and more.
In Suriname, you can also learn a lot about its history thanks to Fort Zeelandia, which was built around a border trading post by English immigrants in the 17th century.
This country has other must-see places like the Nature Reserve of Central Suriname, Voltzberg, and Bigi Pan. Nevertheless, we remind you to apply for your Suriname Health Declaration to make that trip possible, as it is a mandatory document to enter the country.