Traveling nowadays is not the same as it was a couple of years before, but that doesn't mean that everything's lost. A good example of it is that many countries are re-opening their borders little by little. One of these countries is Suriname as it recently launched the Suriname Health Declaration to allow the entry of foreign travelers.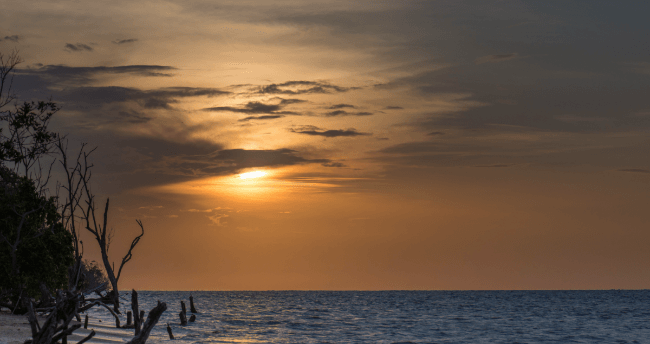 Thanks to this initiative, many travelers can now travel to Suriname without any issues. We must emphasize that this health declaration is obligatory for everyone, including the citizens of the United States, even if they're visa-free.
Apply for your health declaration here
To know how citizens of the United States can enter Suriname during Coronavirus, we suggest you read the list of questions you'll see below. This way, you'll also see how to apply for this document within a few minutes at the comfort of your home.
How Citizens of the United States Can Enter Suriname During Coronavirus
Go to our application webpage.
Fill out the form with your basic information.
Select a processing speed and pay for the fees.
Make sure that the information is correct.
Receive the health declaration in your email inbox.
Print and hand-sign the document (if required) and take it with you on your journey.
As soon as you arrive at the airport, don't forget to show the health declaration to the officers.
Is it possible to apply in advance?
It is possible to apply in advance if you're traveling in a few months. In other words, you can apply now and receive your document later so that it can be valid for your entire stay in Suriname. We'll ensure that!
Frequently Asked Questions
Can the citizens of the United States travel to Suriname?
Yes, if you're from the US, you can visit Suriname but only if you follow the health rules of the country, including having the Suriname Health Declaration on hand.
The Suriname Health Declaration is a travel paper that the Suriname Government originated to allow the entry of foreign travelers without risking their well-being. This travel paper also helps the authorities to have better tracking of people traveling the country.
What do I need to apply online for this health declaration?
You can easily get the Suriname Health Declaration within a few minutes if you apply online and get the following items:
Your passport and a copy of the information page.
Your travel information, including the airplane validation.
A negative PCR COVID-19 test document that must be taken within 48 hours before arriving at Suriname.
A professional passport-sized photograph
A valid accommodation booking.
Your current Email address
You also have to get a Paypal account or a credit/debit card for payments.
Get your health declaration here.
Do I need a COVID vaccine or vaccination certificate to enter Suriname?
COVID test prior to arrival: PCR within 48 hours or antigen within 24 hours

COVID test exemptions: Children under 12 and fully vaccinated travelers.
Do I need to quarantine once I get to Suriname?
Quarantine requirements: There are no quarantine requirements.
What are the processing times and prices?
The cost will change according to how fast you want to obtain the health declaration. Please keep in mind that we impose a fee to prepare the document faster and more securely. Nonetheless, we never charge anything without valid consent.
These are our processing alternatives:
Standard Processing: if you want to pay the most affordable price.
Rush Processing: if you prefer to receive your document a bit faster than before, even if the price rises a little.
Super Rush Processing: to obtain your document as fast as possible. This option has the most expensive price.
See how citizens of the United States can enter Suriname during Coronavirus on this page.
How can the Citizens of the United States enter Suriname during Coronavirus?
With your American passport, you can travel to Suriname only by applying for the Suriname Health Declaration. To do this process within a few minutes, we recommend you the following:
First, fill out the request form on our webpage and choose a processing speed.
Second, check all the information you gave to avoid mistakes and pay for the fees using your debit/credit card or Paypal.
Third, attach the items needed in the form so that you can finish the process.
Get more information on How Citizens of the United States Can Enter Suriname During Coronavirus on this page.
How safe is iVisa.com?
We have top-notch software that doesn't concede any unauthorized access to our database so that your information can always be safe. However, we understand that you might still have questions about our services, so we recommend you to check our reviews.
Can I get more information about this process?
To see How citizens of the United States can enter Suriname during coronavirus go to this link. Don't forget that we have super agents ready to assist you in case you have problems while applying, so don't hesitate to contact them if you want to!
iVisa.com Recommends
Suriname is usually overshadowed by countries like Colombia, Brazil, Argentina o Peru due to its location. It is located in South America, between Guyana and French Guiana. However, you should know that this small country has some interesting facts, including sharing a big part of its region with Amazonia. Therefore, you can easily see a lot of exotic species in its natural landscapes.
The best part of this is that you can enjoy a piece of the Amazonia without spending much money because tourism in Suriname is very cheap. It is cheaper than in other countries like Brazil, so it's worth the visit.
Eco-tourism is probably the biggest point in Suriname thanks to its numerous natural parks and reserves. Some examples of them are Voltzberg and the Pepperpot Nature Park. Not to mention the most important parks in the country, which are Brownsberg Nature Park and the Central Suriname Nature Reserve.
Additionally, this tropical country also has amazing and colonial-like structures such as the Basilica of Saint Peter and Saint Paul and the Presidential Palace of Suriname.
Get your Suriname Health Declaration now and get ready to know this country!