It is possible to visit Suriname nowadays, even with the current coronavirus pandemic, but to do that, you must apply for the Suriname Health Declaration first. For your convenience, this document is available online by filling in a request form. This health declaration is one of the most important Suriname Covid Entry Requirements.
Start the application process here!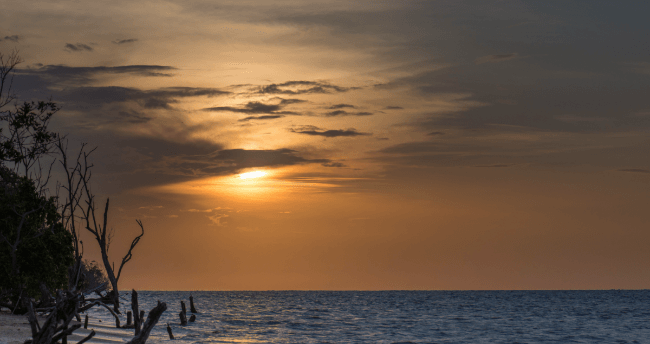 There are other items you should consider while planning your trip to Suriname. One of them is the COVID-19 PCR Test as it is mandatory for all foreign travelers. Plus, depending on your country of origin, you might need other things, which is why we recommend you use iVisa.com to verify this information.
Read the questions below to learn more about this online procedure.
How to get your travel documents at iVisa.com
Visit our application website.
Once there, fill out the online form with your private information and pick a processing speed.
In case you find errors while applying, make sure to correct them. After you finish that part, pay for the fees.
Receive your health declaration after you finish this process. You'll obtain it in your email inbox.
You may hand-sign and print the document if necessary. Don't forget to display it to the officers at the airport.
Begin your application process now.
Frequently Asked Questions
What is a Suriname Health Declaration?
The Suriname Health Declaration is a recently launched travel item that allows travelers to enter the country while the coronavirus is still present. This document also permits the Government of Suriname to reach out to you or anyone you've been in contact with if there's a danger of COVID-19 or any health emergency.
What are the Suriname Covid Entry Requirements?
The first thing on the list of Suriname Covid Entry Requirements is the Suriname Health Declaration, but to apply for it you need these items:
Your passport information and a scanned copy of the first page.
Travel details, including the airline documentation.
A negative PCR COVID-19 test certificate (it should be taken within 48 hours before your travel, only if you are not fully vaccinated).
A passport-sized photograph
A valid accommodation booking.
An Email address
A credit/debit card to proceed with the payments.
Don't forget to use our visa checker to ensure that you need these items, as they can vary depending on the country of origin.
Get your health declaration now.
Do I need a COVID vaccine or vaccination certificate to enter Suriname?
COVID test prior to arrival: PCR within 48 hours or antigen within 24 hours

COVID test exemptions: Children under 12 and fully vaccinated travelers.
Do I need to quarantine once I get to Suriname?
Quarantine requirements: There are no quarantine requirements.
What is the price of the Suriname Health Declaration?
You can have this document for free with official websites, but it can take you a lot of time because these websites are usually crowded. If you prefer to enjoy a hassle-free process, we recommend you apply with our online form because we'll take care of the tiresome part while you only give basic details.
To make this process possible, we charge a small fee that varies depending on how fast you want your document:
Standard Processing Time if you prefer to pay the least expensive alternative.

USD $29.49

-

24 hours

.
Rush Processing Time if you want your document a bit faster regardless of the price.

USD $51.99

-

8 hours

.
Super Rush Processing Time if you're under pressure and you want your document extremely fast. This option has the highest price.

USD $82.99

-

4 hours

.
See more details about the Suriname Covid Entry Requirements here
How to get the Suriname Health Declaration
Additionally to the basic Suriname Covid Entry Requirements, you should also see how to apply for the health declaration. Remember that it is the most important item on the list:
Firstly, complete the request form by offering your general details and selecting the processing speed you prefer.
Secondly, verify all the information, especially the spelling, to avoid mistakes and pay for the fees with a valid payment method.
Thirdly, attach the documents we ask you onscreen (if necessary) and click the submit button to finish.
After you finish this process, you're ready to receive your health declaration by email.
Click here to begin.
Is iVisa.com a safe website?
Yes, we offer security to the fullest thanks to our modern system that doesn't allow unauthorized access to the database. Feel free to check our client's comments if you have doubts.
Where can I see more information?
You can learn more details about the Suriname Covid Entry Requirements by entering this page. Another option is to contact our customer service agents if you prefer getting faster and personal attention.
iVisa.com Recommends
When thinking about South America, you probably don't think about Suriname, but this country is a hidden gem between Guyana and French Guiana. Suriname has incredible tourist spots, and its nature is something worth the visit.
A good example of natural beauty is the Brownsberg Natural Park, a protected area that you can find in the Brokopondo district. This park has some of the most exotic animal species in the country, including the three-toed sloth, the black-headed caique, corn monkeys, giant Americas, turnip-tailed gecko, red Coro Coro, and more.
Another must-see in Suriname is the Fort Zeelandia, built around a border trading post by English immigrants in the 17th century. the Dutch took this fort years later, and since then, it has remained with that name to this day. You can learn a lot about Suriname's history with this tourist spot.
Other places you can visit here are The Nature Reserve of Central Suriname, Voltzberg, and Bigi Pan. However, don't forget to apply for your Suriname Health Declaration first so that you can enjoy all of these places!