To enter Suriname, you will probably need a Suriname E-Tourist Card, an electronic document that facilitates any tourist visit to this country. It works like a Suriname e-Visa, so it is easy to acquire. Now, if you want to know everything related to the Suriname e-Visa Cost, we recommend you read the questions in this article.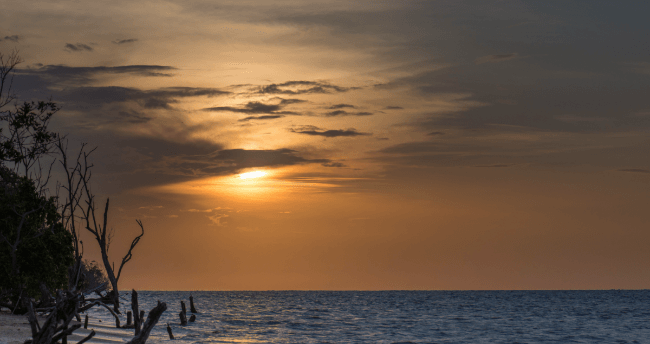 Keep in mind that at iVisa.com you can easily apply for the Suriname E-Tourist Card. You can learn more about this process by reading the information below.
Frequently Asked Questions
What is a Suriname E-Tourist Card?
The Suriname E-Tourist Card is a travel document that allows you to enter Suriname through an electronic link in your passport. You can obtain this document by filling in an online form, without having to visit an embassy or consulate.
Learn more about the Suriname e-Visa Cost by reading the questions below.
What documents do I need for the Suriname E-Tourist Card (eVisa)?
You will need to have specific documents and information ready to go for filling out the application as well as entering Suriname through customs:
Passport personal details scan
Applicant photo
Airline confirmation
Birth certificate of minor (if appropriate)
Minor consent letter (if appropriate)
Proof of travel medical insurance (if appropriate)
Selfie holding the physical credit card used for the transaction is needed to verify payment. Only the last 4 digits of the credit card must be visible in the picture. Only one image is needed per order. (if applicable)
You also must be sure to prove that you have a return ticket for leaving Suriname and that you have reservations for a hotel or proof of lodging for the time you will be staying in the country. It is also required that you show proof of funds available to sustain you and any minors accompanying you during your trip.
What should I know about the Suriname e-Visa Cost?
The first thing to remember is that you must confirm if you need the Suriname E-Tourist Card (this is the only eVisa required). You can confirm this information by using the visa checker on our website.
Then, you should know that it has a price to pay. The total price includes the Government's fee and our fees:
Standard Processing Time:

7 Business Days

-

USD 79.00
The Suriname e-Visa Cost varies based on which processing speed you select and where you are from. We will always update the latest cost for the visa program if it ever changes.
How can I apply for the Suriname E-Tourist Card?
You have to follow these steps to get your Tourist Card successfully:
First, complete our simple and secure online application. Also, select the processing time.
Secondly, review the information and pay for the fees.
Thirdly, add the items required and submit the request form.
Then sit back and relax while we process your visa for you. You won't have to go to the embassy to pick up your visa. We will send it to you through your valid email address.
Once you arrive in Suriname, simply show your e-Visa, or landing authorization, and your passport to immigration officials at the port of entry.
Is iVisa.com a safe company?
Yes, of course. We do our best to deliver a quality service, and as a bonus, we also constantly update it so that your information is always protected and out of risk. In addition, we are quite transparent with what we offer, and we never charge any fee without the proper authorization of the client.
Where can I learn more about the Suriname e-Visa Cost?
Do you need more information? Check out our website for more information about your specific country, or chat or email us with your queries. We are available 24/7.
iVisa.com Recommends
Suriname is America's smallest nation, but also a land full of biodiversity and exotic wildlife. It is a dense and warm convergence of rivers that mixes with the unique rhythm of the country's ethnic variety. Its capital city, Paramaribo, is an incredible Dutch-colonial spot where you will feel welcome at any time.
This country is also very recognisable for its fathomless jungles within, where you can learn a lot about its natural diversity and animal species.
Keep in mind that this small but charming nation is a mix of different cultures like Dutch, British, Indian, Indonesian, Chinese, and African. Not to mention that Suriname also has a notorious influence from indigenous Amerindians.
Paramaribo is probably the most popular point because it is loaded with beautiful architecture, party-hard bars, and incredible restaurants. But aside from that, an incredible untamed jungle can be visited just a few hours away. You can visit that greenish area by road or boat, whichever you prefer.
If you get to visit Suriname, be sure of tasting its dishes and exploring its ambiance.