Planning a trip to Suriname? Before that, let's take a look at the Suriname Vaccine Requirements. Why would they be important? Because they've recently changed due to the coronavirus pandemics and you should take that into account to enter this nation.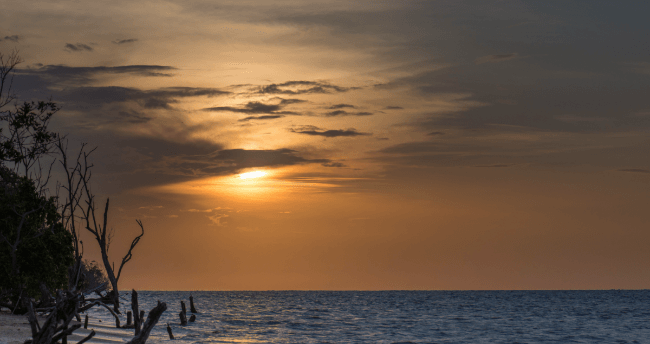 We suggest you visit iVisa.com to learn more specifically what you need to visit this country. However, keep reading below to get some basic information about the Suriname Vaccine Requirements.
How to obtain travel documents with iVisa.com's service
Visit iVisa.com's page first.
Fill out the online form you see on-screen and pick a processing speed.
Review all the information you offered to make sure it is 100% correct, and choose a processing speed.
Pay for your document according to the processing speed you chose. Also, attach the items necessary to process the request.
Lastly, wait for your travel document by email!
Frequently Asked Questions
Do I need a COVID vaccine or vaccination certificate to enter Suriname?
Yes, Suriname has been taking steps to restore travel within its borders. In order to enter Suriname for tourism reasons, you must be fully vaccinated at least two weeks before arrival in Suriname. The good news is that you won't need to follow a quarantine if you're fully vaccinated. Unvaccinated travelers can only enter Suriname for essential reasons.
Accepted vaccines are Johnson & Johnson, AstraZeneca, Moderna, Pfizer, Sinopharm, and Sinovac.
Do I need to take a COVID-19 test before traveling to Suriname?
COVID test prior to arrival- fully vaccinated travelers arriving from high risk countries: PCR within 48 hours and an antigen test on day 3 in Suriname.
COVID test prior to arrival- fully vaccinated travelers arriving from medium/low risk countries: PCR within 72 hours or antigen within 24 hours.
COVID test exemptions: Children under 2.
Do I need to quarantine once I get to Suriname?
Quarantine requirements: 7 days in pre-booked SHATA hotel for unvaccinated travelers
Quarantine exemptions: Fully vaccinated travelers do not need to quarantine.
Which countries are classed as high and medium/low risk?
High risk countries: Cayman Islands, Netherlands, Belgium, Barbados, United Kingdom, Caribbean Netherlands, Trinidad and Tobago, Saint Martin, France, United States, Belize, Aruba, French Guiana.
Medium/low risk countries: Sint Maarten, Guyana, Dominican Republic, Curacao, Canada, Saint Kitts and Nevis, Saint Lucia, Panama, Colombia, Brazil, Bahamas, Venezuela, Cuba, Jamaica, India, Haiti, Japan, China.
Can the team at iVisa.com assist me with entry requirements into Suriname?
With gladness! Have a good time searching using our Visa Checker tool on the iVisa.com website. You can use it to find out whether you need a tourist e-Visa to enter Suriname and learn about any potential additional entry requirements for Suriname and any other country combination. iVisa.com will help you apply for your tourist e-Visa and we only ask you to complete three easy steps:
Complete the application Paying special attention to detail. This is important as a mistake will cause you to have to repeat the process.
Select your processing time and then pay the fee required using your credit/debit card or PayPal account.
Upload any requested documents then click submit. iVisa.com makes it super easy for you. We can answer more than Suriname Vaccine Requirements and are eagerly waiting to assist you.
Lets discuss!
What are the processing speeds for document retrieval using iVisa.com?
iVisa.com provides three different processing options for you to attain the Suriname eVisa in the speed that you require. The options are:
Standard processing: Here the processing is completed at a regular speed and includes our most cost efficient pricing

USD 79.00

-

7 Business Days

.
Rush processing: Choose this processing speed when you need your documents back a tad quicker than the standard. It would cost a bit more than the standard

USD 94.00

-

5 Business Days

.
Super Rush processing: Do you want to get it back ASAP? With Super Rush processing you'll get your document back quick

USD 114.00

-

3 Business Days

.
When we have updated answers about Suriname Vaccine Requirements you will be able to find all the information you need at iVisa.com.
Favorite our website so you don't miss out!
What documents will I need for my application through iVisa.com?
When you apply for at Suriname e-Visa with iVisa.com, you'll only need the following:
Your Passport, the page with your picture and personal info on it.
A credit or debit card to pay the processing fee. We also allow PayPal for processing fees.
An email address, as we will communicate with you electronically after submission.
Will iVisa.com alert me when the answer changes to the question, 'Do I need a vaccine to travel to Suriname'?
You can trust us to provide the most current information about travel planning no matter where you are going. We are currently unable to alert you to these changes as they happen so we suggest keeping them listed as a favorite so that you can easily check and see what changes are happening. You are also free to contact our team. The information concerning Suriname Vaccine Requirements will surely change and we will make sure to change with it so that you are always updated!
Is it safe to use iVisa.com's online site?
It is very safe to use iVisa.com's online platform. Safety is very important to us as we are travelers as well who utilize our services! You can get visual confirmation of this by viewing our customer reviews.
I have more questions, how can I connect with iVisa.com?
If you have more questions then please visit iVisa.com to read more on this topic and many others. You can use the chat feature or send us an email at info@iVisa.com.
iVisa.com recommends
Are you a traveling foodie heading to Suriname? One of the most distinctive foods that you can enjoy in Suriname is Pom. Pom reveals the blend of cultures that have helped to form this country, with Jewish and Creole origins. It is a dish that contains quite a bit of meat. This is not a usual occurrence which makes it a dish for a special occasion in Surinamese culture and is usually reserved for a birthday party or similar celebration. The dish is made in a high-sided dish with layers of the local tayer plant sandwiching chicken pieces and then covered in a sauce made with tomatoes, onions, nutmeg, and oil before being cooked in the oven.
Suriname has many things to offer, so you shouldn't overlook it when planning a trip to South America. Learn more about this country's tourism here.