There are certain entry requirements to get into Switzerland, especially during these days where the entire world is struggling with the COVID-19 outbreak. But at present, conditions traveling to Switzerland are quite possible if you have some additional documents. Whatever the purpose you are for visiting Switzerland, please go through this article as this can provide you the apt information about the entry requirements for Switzerland during COVID-19. In the same, you get this document via iVisa.com at most comfortable, easy, and within less time.
Note: Since 17th February 2022, the Switzerland Entry Form is no longer necessary to enter the country.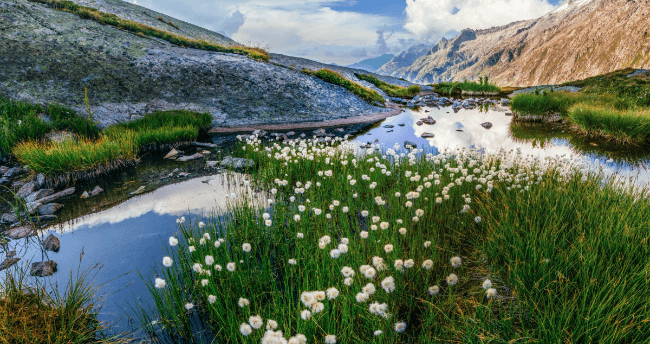 Start your application now.
How can I get my Switzerland Entry Form through iVisa.com?
Visit the application page.
You will fill in some basic information about yourself and your trip.
Select a processing speed.
Our experts review your application and let you know if there are any problems.
Receive the document via email.
Print or display your travel document at the airport.
Get your Switzerland Entry Form with iVisa.com.
Frequently Asked Questions
What is the Switzerland Entry form?
Switzerland Entry Form is one of the entry requirements for Switzerland during COVID-19. All arrivals must present it to the Switzerland authorities. Also, be aware that the Switzerland Entry Form does not replace a visa.
Do I need a COVID vaccine or vaccination certificate to enter Switzerland?
A Covid vaccination certificate is mandatory to enter Switzerland unless you're arriving from EU countries or Andorra, Bahrain, Bulgaria, Chile, Colombia, Croatia, Cyprus, Hong Kong, Indonesia, Ireland, Kuwait, Macao, Monaco, New Zealand, Peru, Qatar, Romania, Rwanda, San Marino, Saudi Arabia, South Korea, Taiwan, United Arab Emirates, Uruguay, Vatican.

Approved vaccines are Pfizer, Moderna, AstraZeneca, Johnson & Johnson, Sinopharm, Sinovac, Covaxin and Novavax.

You are considered vaccinated 2 weeks after both doses of a vaccine against SARS-Cov-2 have been administered for vaccines that are administered in two doses, and for the Janssen vaccine 22 days must have elapsed between the administration of the vaccine and the date of travel.
Do I require applying for the Entry form if I am traveling to Switzerland?
Yes, everyone traveling to Switzerland must present a negative COVID-19 PCR test result 72 hours before the trip as part of the entry requirements for Switzerland COVID-19. And if you are found to be positive, then you need to stay in quarantine for a certain time. Explore more details in the application page.
What all categories of age should submit the RT-PCR tests result?
COVID-19 test requirements: There are no testing requirements.
Let us help you with the Switzerland Entry Form.
Is there mandatory quarantine in Switzerland?
Quarantine requirements: There are no quarantine requirements in Switzerland.
If you enjoy the info about entry requirements for Switzerland COVID-19 also try out our visa tracking tool!.
What is the time taken to get the Switzerland Entry Form?
The process so involved to obtain the Switzerland Entry Form is easy and on to your affordability;
Standard processing option: one of the affordable means to attain your document easily.

USD $29.49

-

24 hours

.
Rush processing option: compared to the above option, this is slightly expensive and speedy to get the document

USD $52.99

-

8 hours

.
Super rush processing option: This is the most expensive option because it is the fastest among the above two mentioned options. It will provide you with a document ASAP.

USD $89.99

-

4 hours

.
What are the entry requirements for Switzerland during COVID-19?
To apply, you will be required to fulfill the entry requirements for Switzerland COVID-19. You should note that all the documents presented must be well signed and correctly filled. The requirements are:
International passport: this is provided to us should be valid for at least three months beyond the duration of your stay in Switzerland.
Two recent passport photographs: it should be in the plain background and should be 2 by 2 in dimension. Get help from iVisa.com Photos.
A valid email address: this is to provide you the travel document via email after the completion of the process.
Payment method: iVisa.com charges a small fee that you can pay with a credit/debit card or a PayPal account.
What are the procedures to fill the Switzerland entry form?
It's quite less task and easy compared to other long applications. You require a maximum of 10 minutes to complete. You can be ready with these steps:
First, fill the application form. Then choose your processing time to your convenience.
Second, double-check and verify the information. Make payment through PayPal or cards available.
Third, upload your documents or passport scan. To complete the form, press the "SUBMIT" button.
How can we get more information about Switzerland Entry Form?
You can go through our official website to have better information about the entry requirements for Switzerland COVID-19 or ring us at any time as our expert team will respond to you (24/7 services). You may also review our customer feedbacks to evaluate our services.
iVisa.com Recommends!
Here are some recommendations for your trip to Switzerland. Explore the major cities and culture. Try the delicious cuisines and tune into the local music and art. Switzerland is a country made for travelers where its beauty hits the very moment you land the country. There are museums and medieval buildings to visit, lakes and gardens to picnic-away the days, mountains on top to hike or ride up, futuristic urban locales, and ancient Roman baths to soak in. Four different languages and mixed cultures, countless experiences for adventures, family-friendly Switzerland tourist attractions such as Lucerne, Lake Geneva, Swiss National park, the Rhine forest. It is a dreamy getaway for honeymooners, and some of the most pristine natural heritage too. Make your trip during the holidays to enjoy this natural beauty and feel the utmost!
Now that you have all the information you need about the entry requirements for Switzerland COVID-19. Apply now.