Traveling to Switzerland is not a major task if you are well aware of the requirements to make the travel safe and easy. The Switzerland coronavirus quarantine travel has certain requirements such as having a negative COVID-19 test report to make the travel safety rules possible so that there will be a limited spread of Corona among the travelers. There is mandatory quarantine for around 10 days while arriving in Switzerland.
This article can save your time as we provide you the brief information regarding Switzerland travel during these pandemic days. Get your travel documents processed through iVisa.com. It is fast, secure, and simple to use. Please refer to the below details and for further questions on Switzerland coronavirus quarantine travel, make a contact with our customer support team.
Start your application now.
Note: Since 17th February 2022, the Switzerland Entry Form is no longer necessary to enter the country.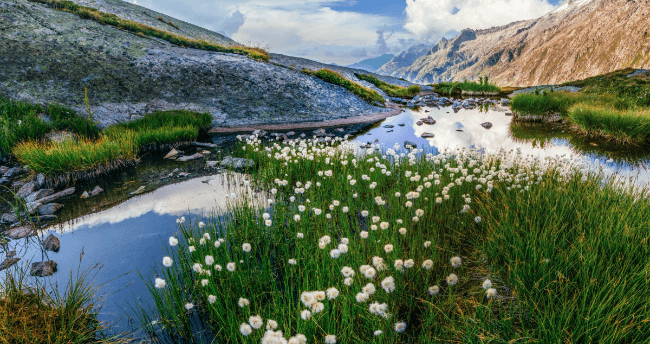 How can I get my Switzerland Entry Form through iVisa.com?
Visit the application page.
You will fill in some basic information about yourself and your trip.
Select a processing option.
Our experts will review your application and let you know if there are any problems. You can receive the travel document via email. Print or display your travel document at the airport.
Get your Switzerland Entry Form soon!
Frequently Asked Questions
Is it mandatory to get the Switzerland Entry Form?
The Switzerland Entry Form is a travel requirement that applies to all travelers who wish to enter the place. It is part of new Health measures taken due to the coronavirus pandemic and aims to prevent outbreaks within the country's borders. All the visitors are additionally required to present the PCR test with negative results, taken in your departing country in the last 72 hours. For more information on Switzerland coronavirus quarantine travel, visit the iVisa.com application page.
Do I need a COVID vaccine or vaccination certificate to enter Switzerland?
A Covid vaccination certificate is mandatory to enter Switzerland unless you're arriving from EU countries or Andorra, Bahrain, Bulgaria, Chile, Colombia, Croatia, Cyprus, Hong Kong, Indonesia, Ireland, Kuwait, Macao, Monaco, New Zealand, Peru, Qatar, Romania, Rwanda, San Marino, Saudi Arabia, South Korea, Taiwan, United Arab Emirates, Uruguay, Vatican.

Approved vaccines are Pfizer, Moderna, AstraZeneca, Johnson & Johnson, Sinopharm, Sinovac, Covaxin and Novavax.

You are considered vaccinated 2 weeks after both doses of a vaccine against SARS-Cov-2 have been administered for vaccines that are administered in two doses, and for the Janssen vaccine 22 days must have elapsed between the administration of the vaccine and the date of travel.
Do I need to take the COVID-19 PCR test before traveling to Switzerland?
COVID-19 test requirements: There are no testing requirements.
Do I have to quarantine when I get to Switzerland?
Quarantine requirements: There are no quarantine requirements in Switzerland.
Is Switzerland Entry Form enough to travel?
No. it will not replace other documents you may need to visit in Switzerland such as visa, passport, or any other authorization. You should also carry COVID-19 insurance and if it's not possible, then require buying Switzerland medical insurance coverage at the airport upon arrival. To get more details on Switzerland coronavirus quarantine travel, visit iVisa.com.
Do I need a Visa to enter Switzerland?
Depending on the nationality, you may require a visa to travel to Switzerland. This for short-term purposes of around 90 days, popularly known as Schengen Visa. If you need more details on Switzerland coronavirus quarantine travel, visit the application page on the iVisa.com website.
Are there any items necessary to get a Switzerland Entry Form?
The application documents are not so difficult and mostly among those, will be easily at hands. All you needed are:
Valid passport: 3 months valid passport from the date of arrival is essential and mandatory to fill the application.
Debit/credit card: to make the payment of application through available debit/credit card.
Current email address: this is required as we need to get the valid id to deliver the approved visa.
Start your application with iVisa.com.
Mention the main steps to get the Switzerland Entry Form with iVisa.com?
Applicants will be able to complete the simple application form within minutes, by filling in basic details. The form might ask you to answer a few health-related questions to submit the form and to get approved. The process simply includes the following given below:
Complete online application: you must initially fill the form through the online process with accurate data.
Make payment: verify the given data and complete the payment of the application fee through debit/credit card.
Upload documents: you can upload the scanned passport copy and other documents if necessary.
See the application page for more details on Switzerland coronavirus quarantine travel.
What are the different speeds to obtain the Switzerland Entry Form?
Depending on the time that you have prior to your trip, we have three processing times for you to choose from iVisa.com offers three services:
Standard processing option: here, you can get your documents most affordably and at a low price.

USD $29.49

-

24 hours

.
Rush processing option: you can have the document at much more expense and faster than the above option.

USD $52.99

-

8 hours

.
Super Rush processing option: most expensive and fastest method to obtain the document.

USD $89.99

-

4 hours

.
How can I get more information about Switzerland Coronavirus quarantine travel?
If you have any issues, you can contact our customer support agents. Visit iVisa.com for more details on Switzerland Coronavirus quarantine travel.
Is iVisa.com safe to use?
Yes. Your information is safe with iVisa.com. We use advanced technology and a professional team to keep your information secure. See the comment section for more clarity. You can contact our team 24/7 and will give responses ASAP.
iVisa.com Recommends
Can you believe that Switzerland is one of the best places to enjoy natural beauty? Yes, it's true to say so as the physical location of Switzerland is mainly responsible for developing tourism in the region. Switzerland has numerous lakes, which have cleaned, fresh, blue water which is ideal for sport fishing, swimming, and boating during summer. Fill your holidays with adventures in Switzerland as you can feel the pleasure of natural beauties over there as well as there are places that take in the history at Museums.
One of the most popular things to do in Switzerland visits the famous attractions. These range from idyllically located castles like Chilion on Lake Geneva, the Thun Schloss, or three stunning castles of Bellinzona in south Switzerland. These are some few spots at this place. Make a trip to Switzerland on your weekends or holidays and enjoy its beauty. Happy journey!