If you are looking for information related to Switzerland's COVID policy, then you came to the right place. Traveling to Switzerland is possible with certain restrictions and some additional requirements. This is mainly due to pandemic outbreaks but never be tensed because all the documents to travel Switzerland are easily available with less effort. iVisa.com is here to make your travel experience better.
Go through the Switzerland COVID policy to avoid unnecessary issues. Get the required travel documents through iVisa.com. So, this article might be the best to have more information on Switzerland's COVID policy. For further information on Switzerland COVID-19 policy, refer to the below sections.
Visit the application page for more details.
Note: Since 17th February 2022, the Switzerland Entry Form is no longer necessary to enter the country.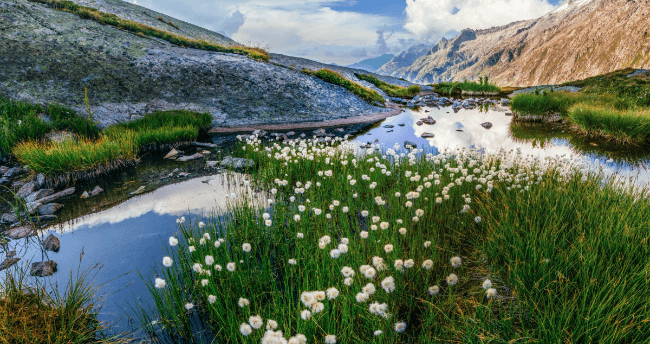 How can I get my health declaration through iVisa.com?
Visit the application page.
You will fill in some basic information about yourself and your trip.
Select a processing time.
Our experts review your application and let you know if there are any problems. Receive the travel document via email. Print or display your travel document at the airport.
Start your Switzerland Entry Form application now.
Frequently Asked Questions
What do you mean by the Switzerland Entry Form?
This is a travel health pass that is essential for entry into the country, and this will be mandatory to present to authorities once you are there at the airport. So, all are advised to hold the document on your travel. For more details on Switzerland Entry Form, visit the iVisa.com application page.
Do I need a COVID vaccine or vaccination certificate to enter Switzerland?
Yes, Switzerland has been taking steps to restore travel within its borders. If you are coming from a high-risk country, in order to enter Switzerland, you'll need to display proof of vaccination.
Approved vaccines are Pfizer, Moderna, AstraZeneca, Johnson & Johnson, Sinopharm, Sinovac. You are considered vaccinated 2 weeks after both doses of a vaccine against SARS-Cov-2 have been administered for vaccines that are administered in two doses, and for the Janssen vaccine 22 days must have elapsed between the administration of the vaccine and the date of travel.
Which risk category is my country?
Safe countries: Austria, Belgium, Czech Republic, Denmark, Estonia, Finland, France, Germany, Greece, Hungary, Iceland, Italy, Latvia, Liechtenstein, Lithuania, Luxembourg, Malta, Netherlands, Norway, Poland, Portugal, Sweden, Slovakia, Slovenia, Spain, Andorra, Bahrain, Bulgaria, Chile, Colombia, Croatia, Cyprus, Hong Kong, Indonesia, Ireland, Kuwait, Macao, Monaco, New Zealand, Peru, Qatar, Romania, Rwanda, San Marino, Saudi Arabia, South Korea, Taiwan, United Arab Emirates, Uruguay, Vatican

High-risk countries: All the other countries.
Do I need to take the COVID-19 PCR test before traveling to Switzerland?
COVID-19 test prior to arrival: PCR within 72 hours or antigen within 24 hours for all travelers aged 16 and over.

COVID test exemptions: Travelers with proof of vaccination/recovery.
Do I have to quarantine when I get to Switzerland?
Quarantine requirements: There are no quarantine requirements in Switzerland.
How long is the Switzerland Entry Form?
It is a single-entry document and if you are planning to visit Switzerland more than once, then you need to apply for another Entry Form.
How much time does it take to get the Switzerland Entry Form?
The process so involved to obtain the Switzerland Entry Form is easy and on to your affordability;
Standard processing option : one of the affordable means to attain your document easily.

USD $29.49

-

24 hours

.
Rush processing option : compared to the above option, this is slightly expensive and speedy to obtain the document

USD $52.99

-

8 hours

.
Super rush processing option : this is the most expensive option because it is the fastest among the above two mentioned options. It will provide you with a document ASAP.

USD $89.99

-

4 hours

.
What are the documents to get my Switzerland Entry Form?
The requirements to complete the application process are :
Scan of your passport: this is provided to us should be valid for at least three months beyond the duration of your stay.
Two recent passport photographs: the photographs should be in the plain background and should be in 2–2 dimensions. Use iVisa.com Photos, to get the right specification.
A valid email address: this is to provide you the travel document via email after the completion of the process.
Payment method: you can pay the application fee online using your debit/credit card or PayPal.
What is the procedure to fill the Switzerland Entry Form?
It's quite less task and easy compared to other applications. You require some time to serve. You can be ready with these steps:
First, fill your application form here. Then choose your processing time to your convenience.
Second, verify and double the information sent. Make payment through PayPal or cards available.
Third, upload your documents or passport scan.
How do I get more details about the Switzerland COVID policy?
To access more information on Switzerland COVID policy, visit the application page, and our expert team will contact you ASAP. We are available at any time and ensure valid services. We assure you of 24/7 support service.
How safe are the services of iVisa.com?
We at iVisa.com provide security to the data that is provided to us and will make your trip more comfortable. We help you to get travel requirements to travel and you may go through the customer feedback to get an exact idea of our quality assured services.
iVisa.com Recommends!
If you need any guidance to explore Switzerland, then this section is for you. Switzerland offers you the best places to enjoy your weekend holidays with the most beautiful lakes, pristine nature, freshwater lakes, mountains, ancient buildings, and museums. What do you want more then? All adventures for tourists are opened there to have fun and to feel the trip. Switzerland provides you exposure to many beautiful spots like Lucerne- the land of concerts, Interlaken- home to flower gardens, Jungfraujoch- the top of Europe, Lake Geneva–Serenity all around, The Matterhorn – Charming village, Zurich- Transportation hub, Swiss national park – oldest reserve, Chateau de Chillon, - An architectural treasure, St Moritz – Skiing Spot, Bern – Ancient town, The Rhine Falls- largest falls, Swiss Grand Canyon- standing since the ice age, etc.
All these attractive spots are the main heart of Switzerland and make you plan to be here, to witness the beauty of nature with the most enjoyable moments. Happy journey!
Now that you have info on the Switzerland COVID policy Start your application now.