Switzerland is a perfect blend of bookish charm and its eccentric people. It has many extravagant natural sights and adventures to offer. In addition, its splendid architecture and cultural events offer an exciting look at the country's rich past. This tourist marvel has something to offer for all kinds of people and will surely provide a healthy break from work.
If you are a traveler and have been wanting to explore the Swiss alps, it is never too late. The coronavirus pandemic has put a lot of our activities on hold, but, with the arrival of the COVID-19 vaccine, things are beginning to look better. To enter Switzerland, you will need the usual mandatory documents like a valid passport and Visa, in addition, you will also need the Switzerland digital COVID certificate.
You can get the Switzerland digital COVID certificate by completing an easy online procedure. You can visit iVisa.com and start your application process immediately. You can choose a plan that meets your travel commitments and also fits your budget requirements. The process can be completed online and you will receive a processed Visa in no time. If you have any more queries regarding the process for your Visa application, you can contact iVisa.com.
Visit iVisa.com and start applying for your Switzerland digital COVID certificate today.
Note: Since 17th February 2022, the Switzerland Entry Form is no longer necessary to enter the country.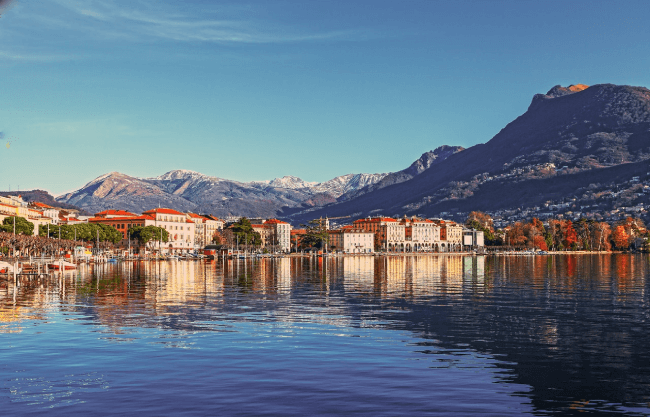 Frequently Asked Questions
If you have any questions about your Visa application process or other travel documents for your trip to Switzerland, kindly go through the following frequently asked questions. If you have any more queries, you must visit iVisa.com to know more.
Click here to learn more about the Switzerland digital COVID certificate
Do I need a COVID vaccine or vaccination certificate to enter Switzerland?
A Covid vaccination certificate is mandatory to enter Switzerland unless you're arriving from EU countries or Andorra, Bahrain, Bulgaria, Chile, Colombia, Croatia, Cyprus, Hong Kong, Indonesia, Ireland, Kuwait, Macao, Monaco, New Zealand, Peru, Qatar, Romania, Rwanda, San Marino, Saudi Arabia, South Korea, Taiwan, United Arab Emirates, Uruguay, Vatican.

Approved vaccines are Pfizer, Moderna, AstraZeneca, Johnson & Johnson, Sinopharm, Sinovac, Covaxin and Novavax.

You are considered vaccinated 2 weeks after both doses of a vaccine against SARS-Cov-2 have been administered for vaccines that are administered in two doses, and for the Janssen vaccine 22 days must have elapsed between the administration of the vaccine and the date of travel.
Do I need to take the COVID-19 PCR test before traveling to Switzerland?
COVID-19 test requirements: There are no testing requirements.
Do I have to quarantine when I get to Switzerland?
Quarantine requirements: There are no quarantine requirements in Switzerland.
What is the Switzerland digital COVID certificate?
The Switzerland digital COVID certificate is an official health document that informs the government of Switzerland that you have been vaccinated by the COVID 19 vaccine. This ensures the safety of the residents of Switzerland and can help you obtain any medical help related to COVID.
You can apply here to access your own Switzerland digital COVID certificate today.
What is the application process for the Switzerland digital COVID certificate?
The application process can be done swiftly through the iVisa.com website. To get your Switzerland digital COVID certificate you only have to go through the following steps:
Begin by filling the application form on iVisa.com.
Pick a processing time and cost as per your budget constraints.
Upload the documents required as per the website.
You must have a PayPal account or a valid debit or credit card to pay your processing fees.
Start the application process today
Is iVisa.com reliable?
iVisa.com has been in the business of travel and international documentation for a very long time. Our team of experts has been helping people prepare for their business trips and vacation stays and hence, they are aware of the constantly changing travel guidelines across the world. You must trust iVisa.com as we shall ensure that your trip to Switzerland is stress-free and rejuvenating.
How much will the application process cost?
At iVisa.com, you can choose from a wide range of budget options keeping in mind your monetary and schedule constraints:
Standard processing: This is the most economical option. This will ensure your documentation is done well in time and you can save some money for your travel expenditure.
Rush processing: This option is slightly costlier than the standard processing charges however, with the help of this option you will be able to get the documents in a short time.
Super Rush processing: This is an ideal option for you if you need your travel documentation urgently. With this option, your Visa and health certificates will be prepared in the shortest time possible.
I still have questions regarding my documentation, whom do I ask?
First-time visitors of Switzerland often have many more queries regarding their travel documentation. Once you have read all the FAQs, you can contact us email and our customer support team will get back to you with all the information.
iVisa.com Recommends
You can begin your adventures in Switzerland by visiting the Matterhorn peak of the Swiss Alps. Zermatt is a quaint village located in close proximity to the peak that you can visit as well. The Great Aletsch is one of the longest glaciers in the world and offers the exciting Eiger Trail option for all hikers. You can take a break from the climbing and visit Grindelwald village at the base of the glacier. Hohematte is a unique semi-urban setup where you can relax at a resort.
It is near the Hoheweg boulevard that offers an exciting view of the surrounding mountain ranges. Lucerne is famous for the International Music Festival that happens here, inviting musicians from all over the world. Lucerne also has the famous Chapel's Bridge- adorned by the gorgeous sculpture of the Lion Monument. When here you cannot miss the Swiss Transport Museum. Lake Geneva is a beautiful resting spot for all travelers. It has many cultural sites like the Opera House and the Grand Theatre that you can visit with your friends and family.
iVisa.com wishes you a splendid vacation in Switzerland!