One of the most popular activities to do and stunning places to visit in the beautiful Bernese Oberland involve the train journey to Jungfraujoch, the "Top of Europe," with an observation deck and scientific observatory built at an altitude 3,454 meters above sea level. The longest glacier in Europe, the Great Aletsch Glacier starts off, right at Jungfraujoch, and is a UNESCO World Heritage Site. The popular Eiger Trail kicking off from the Eiger glacier station all the way to Alpiglen clings to the rocks at the north face foothills.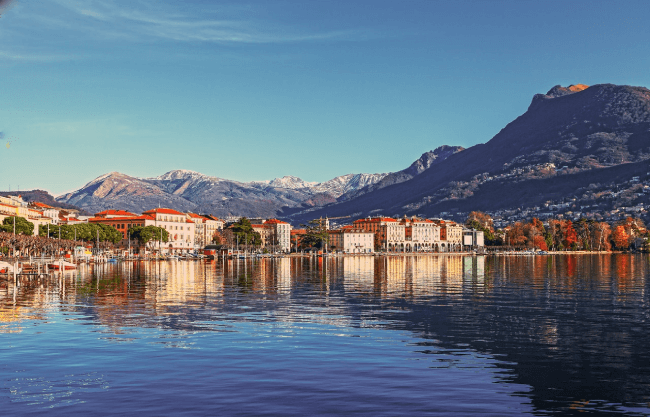 Smooth traveling from Costa Rica to Switzerland will soon have a slight hurdle to overcome in terms of travel documentation. The Schengen region authorities have created the travel authorization document ETIAS with a motive to prescreen travelers and improve the local security at borders. The need of applying for a Switzerland ETIAS for citizens of Costa Rica will be mandatory.
In the following article are must-know details concerned to the Switzerland ETIAS for citizens of Costa Rica. There are also tips about the online application process with iVisa.com.
Frequently Asked Questions
WHY DO TRAVELERS NEED A SWITZERLAND ETIAS?
Pretty soon, the Schengen Zone will facilitate the recently-developed Switzerland ETIAS documentation. It's a measure as a travel document needed by all visitors entering the Schengen Area and coming from a visa-free nation. Applying for the Switzerland ETIAS will function as a pre-screening cycle of the traveler to confirm that their information is verified and correct, and to "track" that they are not trying to come and stay as illicit migrants.
DOES EVERY COSTA RICAN CITIZEN NEED THE ETIAS?
Any citizen of Costa Rica who wants to visit Switzerland or any other country from the Schengen Zone, must apply for their Switzerland ETIAS before departing their originating country. Presently, there is no bar on age limit to who all must apply for it. The only possible difference during the application may come up in terms of the processing fee for the ETIAS. Price-relaxations can come up for citizens under the age of 17 and those over 70. But, it has to be applied by visitors of all age
WHEN SHOULD CITIZENS OF COSTA RICA APPLY FOR THE SWITZERLAND ETIAS?
There is no foundation as to when you should start applying your Switzerland ETIAS process before your trip. But a useful tip is to have your ETIAS application form submitted a couple of days prior, or at least before 24 hours of your journey. This is only because, although the ETIAS process at iVisa.com is fast enough and you can even select a quicker processing speed, you can never be too confident of the final outcomes and the time taken to get them processed.
HOW LONG IS THE SWITZERLAND ETIAS VALID FOR CITIZENS OF COSTA RICA?
The duration of the document will be determined by the type of your submitted Switzerland ETIAS application form. Based on the genuinity of the information you include on your application form; the final results may be valid for the entire duration of your trip, or up to 3 years from the approved date. In both cases, you will gain yourself access to any of the Schengen member-countries with multiple entry options during the ETIAS validity.
CAN COSTA RICAN CITIZENS STAY IN THE SWITZERLAND FOR A MONTH?
The Switzerland ETIAS allows travelers to stay in any of the Schengen states for up to 90 days in 180 days. However, the validity of your ETIAS will be determined by your submitted ETIAS application form. Based on these results, you will be allowed to remain in Switzerland for the duration of your trip, which might be more or less than one month.
IS THERE ANY SPECIFIC REQUIREMENT TO APPLY FOR THE SWITZERLAND ETIAS?
The Switzerland ETIAS online application is very straightforward, but to complete your form, you will need the following necessities:
Valid passport you will need to include the details of your passport on the application form and might need a digital copy of it to ensure your information is correct.
Email address will be used as your channel of contact with iVisa.com and to receive your ETIAS results.
Payment method you can use a PayPal account or your credit/debit card to make the fee payment.
CAN I GET THE ETIAS RESULTS IN LESS THAN ONE WEEK?
The ETIAS online application process after submission should not take more than one week, but because it's still to be implemented, we do not have evidence of the actual speed. The iVisa.com platform does, however, not only offer an easy methodology to get the application form completed in a few minutes, but it also has options to make your process end faster.
The application method for the Switzerland ETIAS for citizens of Costa Rica with iVisa.com consists of three simple steps:
As the first step, start by completing your ETIAS form with your personal details, and pick the best processing time for your form submission.

Standard processing time - is the cheapest yet slowest process to get your ETIAS results.
Rush processing time - is a bit more expensive than the previous option, but you receive your results in less time.
Super rush processing time - this is the fastest option to obtain your ETIAS documents but will be a higher fare.

Your second step requires a revision of the information provided and ensures that it is correct and valid. You must then make an online payment.

Finally, you may need to upload the passport copy or include additional information for the ETIAS process. Once done, click on "Submit".
HOW MUCH CAN I TRUST THE PLATFORM OF IVISA.COM WITH MY PERSONAL DATA?
The iVisa.com platform is designed to make the ETIAS application easier and safer for all its users. From the moment you create your account and start completing your application form, your information is protected by the platform's enhanced security system. You can trust that your application and your data will be 100% secure with iVisa.com.
You can see some clients' reviews to confirm this.
IF I STILL HAVE SOME QUESTIONS ABOUT THE SWITZERLAND ETIAS, WHO CAN I ASK?
To solve any other questions or doubts that you may have about the Switzerland ETIAS for citizens of Costa Rica, you can view the iVisa.com webpage or contact our customer service team for guidance.
Start reviewing more information about the Switzerland ETIAS here.