We are sure you always have a plan to travel and what a better time than now! Plan a trip to Switzerland, where you can find the Matterhorn, one of the most famous mountains in the world. This is the perfect spot to start exploring the Alps and have the whole Swiss experience. iVisa.com can help you with the documents you need to enter Switzerland.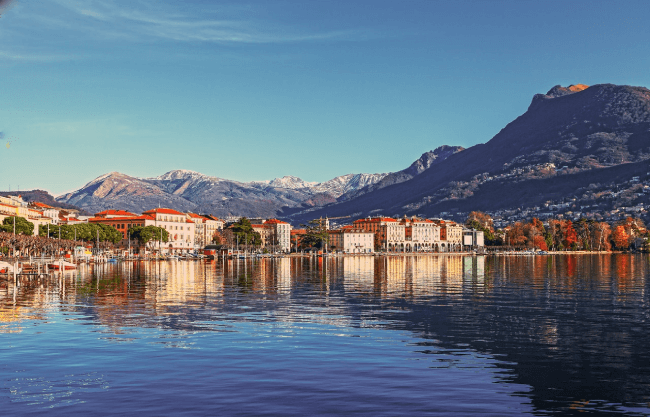 Citizens of Dominica need a Switzerland ETIAS to enter the Swiss territory. The ETIAS is a new entry requirement that will be available by 2022.
iVisa.com thrives on simplicity, speed, and security. Apply for your Switzerland ETIAS for Citizens of Dominica with iVisa.com and relax all the way!
Continue reading about the ETIAS.
Frequently Asked Questions
What is ETIAS?
ETIAS refers to the European Travel Information and Authorization System. The ETIAS is a mandatory entry requirement for international travelers, and the process is 100% online. Luckily, you only need a few minutes to complete an online application, and you will be ready to visit Switzerland.
The ETIAS' objective is safety. EU immigration expects to collect travelers' information and use it for security reasons. Hopefully, it will keep European countries safe.
The Switzerland ETIAS for Citizens of Dominica is only a few steps away!
I'm a citizen of Dominica. Can I obtain an ETIAS?
Yes! Citizens of Dominica can apply for the Switzerland ETIAS. Over 60 countries around the world are exempt from the Schengen visa, and those countries are the ones that will need an ETIAS to enter Switzerland.
Citizens of Dominica need a Switzerland ETIAS as Dominica doesn't need a Schengen visa.
Can I visit other countries with the Switzerland ETIAS?
Depending on what countries you would like to visit. The Switzerland ETIAS for Citizens of Dominica allows access to the 26 countries in the Schengen area. Make sure to know what countries accept the ETIAS as a travel authorization. Not all countries in Europe are part of the Schengen agreement.
Try the Visa Checker for further confirmation about the Switzerland ETIAS.
How long is the Switzerland ETIAS valid for?
The Switzerland ETIAS is valid for up to 3 consecutive years. Citizens of Dominica are allowed a stay of up to 90 days within a 6-month period in Switzerland or any Schengen country.
What information is required?
Citizens of Dominica must give personal information and trip details. They could also answer questions related to previous visa rejections, medical conditions, among others. Answer with honesty as EU immigration will cross-check your information with international databases.
The following requirements are also relevant:
A passport scan showing your photo and personal details.
A valid email address.
Payment options, iVisa.com has two payment alternatived, choose between a Paypal account or use a credit/debit card.
Switzerland is only an application away! Go for your ETIAS and live incredible experiences in Europe.
What are the processing times?
Citizens of Dominica have three alternatives for processing the Switzerland ETIAS:
Standard processing service, the most affordable option for your ETIAS.
Rush processing service, in case you need us to work faster, then pay a higher fee.
Super Rush processing service, if you need the Switzerland ETIAS for Citizens of Dominica as soon as possible.
Trust iVisa.com and travel to Switzerland!
What are the steps for the Switzerland ETIAS?
Fill out the electronic form and choose a processing time (Standard, Rush, or Super Rush).
Check your details and pay with a credit/debit card or a Paypal account.
Upload your passport scan and any other documents required.
What will I receive in my email?
Citizens of Dominica should expect an email from iVisa.com with the ETIAS authorization. After receiving the document, make sure to keep it in an electronic device or print it. Show it upon arrival so you can have a smooth entry to Switzerland.
Can I trust iVisa.com?
For sure! iVisa.com has strict security guidelines for all our applications. Therefore, citizens of Dominica should be confident that their information will be safe with iVisa.com.
Read our customers' comments to learn more about the excellent services iVisa.com has for you!
Who should I contact for more info?
Reach out to our support team, which is available 24/7. Our support agents can answer all your questions about the ETIAS process.
Dive into the application page and find more information about Switzerland and all the benefits you get with the Switzerland ETIAS for Citizens of Dominica authorization.