The new and totally electronic system known as European Travel Information and Authorization System (ETIAS) is a new requirement for the countries that can enter the Schengen zone without a visa. Since Hong Kong is part of these 62 countries (although Hong Kong is a Special Administrative Region of the People's Republic of China), citizens of Hong Kong will need to apply for THE ETIAS.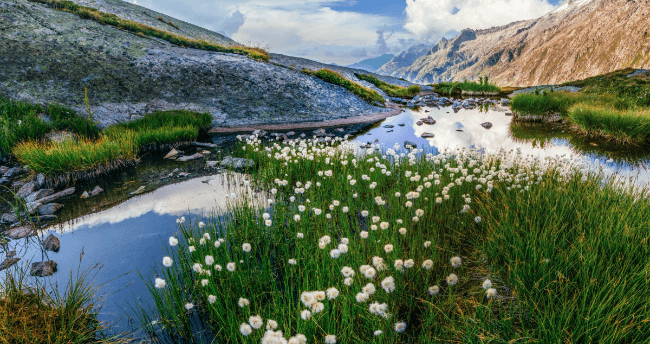 Don't worry, although this is a new program designed to make everything safer for citizens and travels to the Schengen zone alike, iVisa.com will guide you through this new process, making sure you got everything you need without having to worry about anything else but to enjoy your amazing trip to Switzerland.
Now that you're getting all ready for the delicious chocolate and cheese you'll have in Switzerland, let's take a look at some of the Information about the Switzerland ETIAS for Citizens of Hong Kong.
Frequently Asked Questions
How can I apply for ETIAS as a Hong Kong citizen?
The process is pretty easy, and with the help of iVisa.com and its method, it'll be even easier, faster, and more comfortable for you, leaving it all in the hands of our professional team.
It's important to know that there are requirements that only you can provide to help with the process, these are:
A passport that won't expire in the next three months after your trip.
Payment through Paypal, debit or credit card.
Your email address to receive your documents.
How long is the process and how much does it cost?
Considering this new process will be available in 2022, we can't give an exact price yet. However, we can say that it won't be expensive and that with iVisa.com the application can take from a few days to a couple of hours, depending on the processing time you choose.
Since we're all about saving you time and making things faster and simpler, here are the processing times you can pick from:
Standard: This one will have your documents ready at a standard time and for the cheapest price.
Rush: You may pay a little more, but you also get the documents faster.
Super Rush: If you really need to get things done quickly, then this is the best choice for you. It costs more, but the process will be done in a short time.
How can I apply with iVisa.com for the Switzerland ETIAS for citizens of Hong Kong?
Once again, we got you covered, and you'll see that applying with iVisa.com is easy as one, two, three…
Step One: To fill in your basic info, click here and select the processing option you prefer.
Step Two: Confirm the information you filled and go to the payment process.
Step Three: Make sure that everything looks perfect, upload the requirements and submit the online form. Then, you'll get an email with everything ready. Remember that it will depend on the processing time you chose, how long you'll have to wait.
How safe is it to use iVisa.com services?
It's completely safe. We have a wonderful and reliable team with an up-to-now platform that will protect your information. You can also check out our reviews and see for yourself.
What if I need more information?
You can always visit the iVisa.com customer service or the iVisa.com blog page to get all the answers you need regarding your process and more.
For how long will the ETIAS be valid?
The great news is that the ETIAS will be valid for either 3 years or until the travel document used to apply expires, whichever happens first. Although it also depends on the system's evaluation of your information and risk, for you to get the first or second period of validity.
How does ETIAS verify my information?
Thanks to its connection with different databases, ETIAS will be able to verify your information in minutes so it is critical for all applicants to answer honestly. If you are found to be giving false information to the ETIAS system, you will be denied the authorization. Also, if your ETIAS is approved, but later is shown that you provided incorrect or false information, then your ETIAS will be revoked.
Remember that to iVisa.com is a pleasure to help you with the whole process for your Switzerland ETIAS for Citizens of Hong Kong.
Have a great voyage!