Citizens of Mauritius will have to get the new European Travel Information and Authorization System apply for the ETIAS that will take place in 2022. As part of one of the visa-free countries that can visit the Schengen zone, now you'll have to get the ETIAS before visiting these countries for a period of time of 90 days.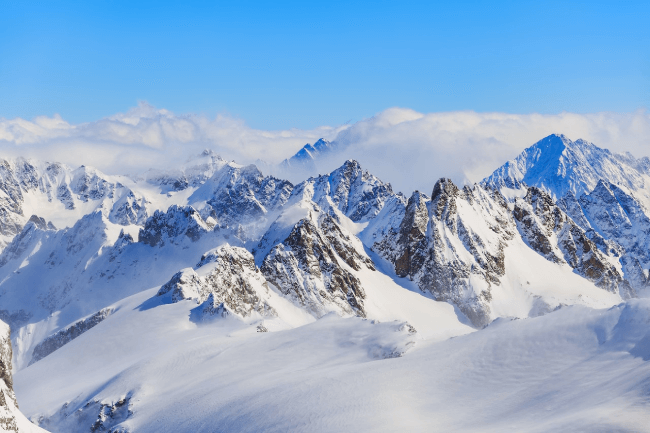 With iVisa.com online application you can get your documents in a short time. Our team of professionals will be happy to assist you with the entire application for your ETIAS.
Frequently Asked Questions
How many times can I go to the EU with the ETIAS?
The ETIAS only applies for the Schengen member states, which you can visit as many times as you want, while your ETIAS is still valid, and as long as you haven't stayed over 90 days in a 180 day period.
Is the ETIAS considered a visa?
No, the ETIAS is an authorization, not a visa and it doesn't go through visa-like obligations and it takes only a few minutes to apply.
When will ETIAS be operational?
The ETIAS is expected to be operational in 2022, although it won't be mandatory until 2023.
How can I get the ETIAS?
To get your ETIAS, you can either apply on their platform or use iVisa.com and its method which will make sure that the entire application runs smoothly and you'll have everything you need before traveling to your chosen destination.
For the application you'll need to provide:
Your current passport which won't expire in the next three months after your trip.
Carry on with the payment using Paypal, debit or credit card.
Email address where your documents will be sent.
Will iVisa.com help me with my application?
Absolutely! For the professional team behind iVisa.com, it will be a pleasure to help you with the application by doing the entire process for you. All you'll need is to provide your info applying with iVisa.com and wait for our email with your documentation ready.
Provide your basic information by clicking here and select a processing time.
Make the payment after confirming your info.
Send your requirements along with your online form. You'll receive an email with your documents ready after the period needed according to your time processing.
How much does the entire process cost and how long is it?
With iVisa.com there are three options, and based on each, the prices and the waiting period may vary from days to hours. We care about saving you time and getting things done in a fast and simple way, so here are the processing times we offer:
With the Standard processing time you'll have your documents ready at a standard time and for a very affordable price.
If you pick Rush processing time you'll get the documents faster for a little extra money.
While with the Super Rush processing time you can get your documents in a matter of a few minutes, but at a bit higher price. But if you're in a hurry, this will be a time saver.
Are iVisa.com services safe?
Yes, they are! We have a great team that works on making everything reliable throughout a top-notch platform that will guard your information. You can also read our reviews and see what others are saying about their experiences with our services.
What if I want more answers?
You can go to iVisa.com customer service or the iVisa.com blog page whenever you want and get all the answers to your questions about visa processes, documents needed before traveling, ETIAS, and more.
Can I enter multiple times with the ETIAS to the EU?
Yes, with the ETIAS you'll have a validity for 3 years or until your document used for the application expires, it depends on the information submitted which one will be your case, but you'll be able to enter multiple times to the Schengen Zone.
Do Children need an ETIAS?
All travelers, even children and elders, will need to show a travel authorization at their arrival in the country part of the Schengen zone, in order to be allowed to enter. People younger than 18 years old won't have to pay the fee.
Enjoy your trip!