Switzerland is a beautiful country that is geographically dominated by the Alps. It is modern, prosperous, and located in Western Europe. Switzerland is one of the peace-loving countries, which hasn't entered a war since 1815. It is a landlocked republic whose terrain is dominated by the Swiss Alps. Switzerland has four official languages- German, French, Italian, and Romansh.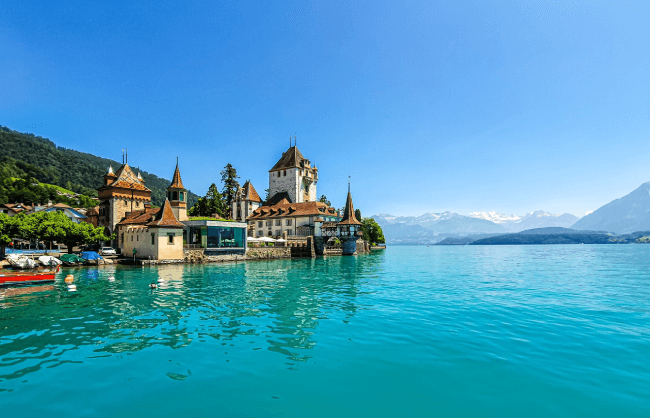 At the end of 2022, all those E.U. countries that fall into the "visa-waiver" category will be going to implement ETIAS. Switzerland is one of those 28 E.U. countries where you will require an ETIAS if you are from outside the E.U. It costs € 7 for every adult applicant. ETIAS is issued for up to three years or until your passport expires, whichever comes first.
For more information about Switzerland ETIAS, check out iVisa.com. The following FAQs will guide you step by step through the Switzerland ETIAS for Citizens of Micronesia.
Frequently Asked Questions
I have a Micronesia passport, do I need an ETIAS to visit Switzerland?
You will need an ETIAS if you are from Micronesia or have a Micronesia passport to visit Switzerland. Check out Switzerland ETIAS for Citizens of Micronesia for more information.
What is the Switzerland ETIAS?
Switzerland ETIAS is like a security measure to protect both travelers and citizens. It is issued to allow holders the right to stay in the country for 90 days within 180 days. ETIAS is similar to ESTA in the USA. For more info, about Switzerland ETIAS click here.
What are the documents required to apply?
You can complete your application form within 20 minutes if you apply through iVisa.com. The paperwork you need to apply for Switzerland ETIAS for Citizens of Micronesiaincludes:-
Your professional photograph, which you can get from iVisa.com professional service.
Your passport which has at least six months of validation.
Your E-mail address where we will send your ETIAS.
Valid payment options like Paypal or debit/credit card to pay your application fees online.
How do I process my ETIAS?
There are three steps that you need to follow to process your application for Switzerland ETIAS for Citizens of Micronesia.
First, go to the iVisa.com application form, complete out all the details that are asked in the form. Choose a processing time that suits you best for your travel needs.
Second, double-check all the details and make sure that the details you entered are correct. Pay the fees through valid payment options like Paypal or debit/credit card.
Third, Scan and upload the passport and other required documents. Then, click on the 'submit' button.
What are the processing times and prices?
iVisa.com provides three options to choose from to process your application for Switzerland ETIAS for Citizens of Micronesia.
Standard processing time: a standard processing service is a standard option that has affordable rates.
Rush processing time: rush processing service is a faster option than the standard option. You will receive your ETIAS much faster than the normal service.
Super rush processing time: super rush processing option is the most expensive service of the three. It is also the fastest option, through which you will receive your ETIAS asap.
Is it safe to use iVisa.com to get my Slovenia ETIAS?
You gave all your worry and tension to us when you choose iVisa.com as your service provider. We have a secure and strong database that protects all your information. Our customer testimonials are proof of the quality of the service we provide to our customers.
I have more unresolved questions, where can I find more info?
Our customer service is available 24*7 to help you and solve all your doubts. If you want more information about ETIAS, you can click here. Our customer service representatives would be more than happy to solve all your queries.