New Zealand is part of one of the over 60 countries that can visit the Schengen area without needing a visa. However, starting in 2022, New Zealand citizens, along with the rest of the visa-free countries that can visit the Schengen zone, will now need an electronic authorization for traveling named ETIAS. Don't worry applying for the ETIAS is less complicated and demanding than applying for a visa, plus, with iVisa.com services the application process is super easy and quick.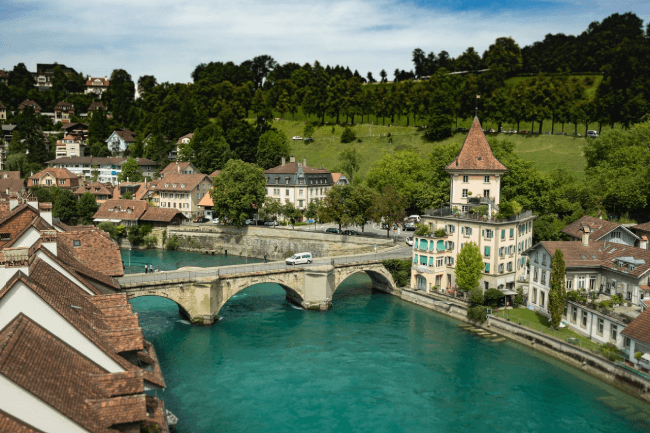 Our experts have been gathering all the information necessary to properly guide you through the entire ETIAS application form, getting everything ready beforehand for 2022. To achieve the constant development of our team of experts, preparation is key in order to provide you the best service you deserve.
Frequently Asked Questions
Can I go to any EU country with my ETIAS?
Yes, you can but for the right use of the ETIAS authorization, first you must go through the first country you said you would enter in your application. If you were planning to go through Italy, Spain, and France, and you wrote in your application form that you will visit Spain first, then you must go through it before you visit Italy and France. After you enter your first country, you can visit any other country in the Schengen Zone for 90 days.
It is important to know that there are countries in the EU that are not part of the Schengen Zone, and you cannot go to them with the ETIAS authorization.
How can I iVisa.com help me get my ETIAS?
When you're applying with iVisa.com you'll see how simple it is and how quickly you can get your documents ready
First click here and fill in your info, after that, select the processing option you prefer.
Second step is confirming that your data is right then proceed with the payment.
Third and lastly, double-check that everything looks great, upload the requirements and send the online form. After this step, just wait for the email with your documentation ready. The waiting time could go from days to just a couple of hours depending on the time processing you selected.
How much time does the process take and is it expensive?
The process is so new and not available yet. We'll have to wait until 2022 so we can't give an exact price so far. But, we can assure you that it won't be costly and that with iVisa.com the application will take no more than twenty minutes.
Take a look at the future processing times and their conditions:
Standard: Affordable but you might have to wait a couple of days
Rush: Still affordable but a little more expensive for you to get your documents in a short time.
Super Rush A bit more costly than the others, but you'll get your documents ready that same day.
What do I have to do to apply with iVisa.com for the ETIAS?
Processes are so effortless when using iVisa.com and its method that you won't want to do it any other way. To apply with us, we just need the following from you:
Passport that is valid and by the time you finish your trip, you still have at least three months left.
Pick a payment method between debit or credit card, or Paypal.
Provide an email address where we can send your documents when they're ready.
Will I be eligible for the ETIAS?
As a citizen of New Zealand, which is one of the 62 countries that don't need a visa to travel the Schengen zone countries, you are already eligible to apply for the ETIAS.
Will my information be safe with iVisa.com?
Your information will be fiercely preserved not only by our incredible team but by our high-tech platform. Your privacy is very important to us and we would do everything in our power to keep it safe.
Where can I get more information?
By visiting the iVisa.com customer service or the iVisa.com blog page you will find everything you need to know about ETIAS, visa processes, health documents, electronic cards, and everything concerning official documents that are needed to enter the country of your preference. Have fun planning your trip while we handle the paperwork for you.
Have an incredible journey!