Nothing more satisfying than finding yourself immersed in a different culture with no other worries than having enough time to discover all that it has to offer. This is a common situation for the tourists of Switzerland. Despite not being mentioned very often as a thrilling destination, after a couple of days of contact with local people and the multiple experiences available, foreigners do not want to leave.
The 8.5 million population is perfectly well distributed around the Swiss land in small towns with no more than 20.000 inhabitants and cities where the population number barely reaches 350.000. This causes the desired effect of creating urban centers with optimal conditions to raise living standards: less crowded places, less pollution, less stress, more resources for everyone, equal, longer life expectancy. In fact, Switzerland has been positioned during the last decade among the first 5 places in the global life expectancy list.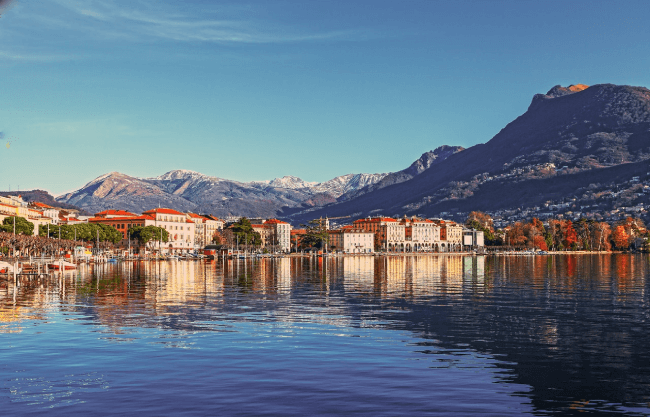 Top class cultural events, dozens of museums and art galleries per city, massive culinary events, local and international music festivals, super exclusive shopping centers, cafés, Michelin guide restaurants, architectural conservation routes, world heritage places declared by UNESCO, weekends of ski practice, and summer breaks are just around the corner thanks to a fully integrated and modern transportation system that covers the whole territory and that allows every person to travel across the country in no more than 7 hours.
Many hours of reading could be dedicated to exploring the possibilities Switzerland offers to the traveler. However, nothing is ever better than experiencing it by oneself.
From 2022 an extra step must be considered during the planning process of your next visit to Switzerland. The new ETIAS is a digital travel authorization necessary for every person even before departing for a trip.
iVisa.com offers a top-rated service under which the application for the Switzerland ETIAS for Citizens of Palau becomes an easy and fast process.
If Palau is your place of origin, iVisa.com invites you to dedicate a few minutes to read this article and get more information about the Switzerland ETIAS for Citizens of Palau.
Frequently Asked Questions
Do I need to apply for the ETIAS?
Palau is one of the 62 non-European countries entitled to visa-free entry to the Schengen Zone. Every citizen from this country needs to apply for the ETIAS to visit Switzerland in 2022.
Travelers from Palau can apply for the Switzerland ETIAS for Citizens of Palau by choosing the services of iVisa.com.
Can I work or study in Switzerland with my ETIAS?
The ETIAS allows its user to stay inside a European country for a maximum of 90 days in a single entry. The Switzerland ETIAS for Citizens of Palau grants permission to move freely across the Schengen zone borders only for touristic purposes. Special activities like working or studying need to be authorized under a different document like a visa.
To find out more about the type of activities supported by the ETIAS, please contact iVisa.com's customer service.
Do I have to find a consular service office to apply for the ETIAS?
The ETIAS was created to take advantage of digital technology. This means the application process for the Switzerland ETIAS for Citizens of Palau is available 100% online and does not require to be present at any physical location.
To start processing a request, Palau citizens can access the application form created by iVisa.com anytime, anywhere.
For how long can I use the ETIAS?
The new Switzerland ETIAS for Citizens of Palau has a validity period of up to 3 years from the approval date.
To fully enjoy the validity period of the ETIAS, it is important to check the expiration date of your current passport first. The ETIAS is linked and therefore limited to the expiration date of it.
Please remember you can be live assisted about this or any other topic by the customer service of iVisa.com.
I would like to know the price of the ETIAS, can you tell me yet?
To access the Switzerland ETIAS for Citizens of Palau, iVisa.com has prepared a special service pack. Three different options and prices are available:
Standard service alternative: not in a hurry? Good processing response at a low price.
Rush service alternative: a higher fee for a fast processing response.
Super Rush service alternative: a high but reasonable fee to get an immediate response.
A customer service agent can answer all of your questions before making a choice. Please use the live chat feature located in the lower right-hand corner of your screen.
Can I feel safe using iVisa.com services?
Years of positive experiences and many hours of hard work have allowed iVisa.com to develop an unbreachable security system that protects every process from possible hacks.
Find out what thousands of happy users have to say about our service and our security measures at iVisa.com's customer reviews.
Where can I find extra information?
The best way to be prepared for the Switzerland ETIAS for Citizens of Palau is to access information sources available at iVisa.com:
iVisa.com's customer service team using the chat page.