Spending a few days in Switzerland is an unforgettable experience. Visit the Swiss Alps and enjoy winter sports like skiing or snowboarding. Go to Geneva or Zurich and get involved in the city vibe. Don't worry about the travel requirements to enter Switzerland because iVisa.com can handle that.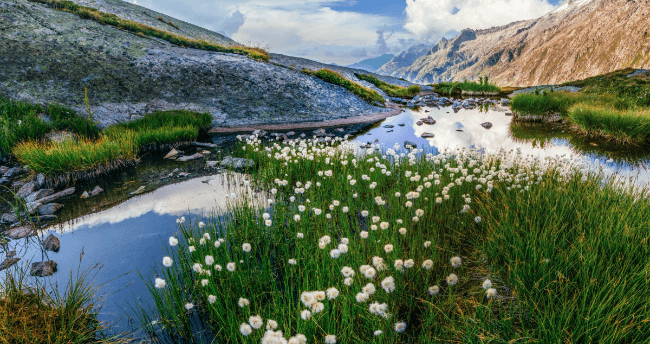 Citizens of Panama must be aware of the new entry requirements known as ETIAS. iVisa.com can help you with the ETIAS process with a fast, simple, and reliable service.
Keep reading about the Switzerland ETIAS for citizens of Panama process below.
Frequently Asked Questions
What is ETIAS?
The ETIAS refers to the European Travel Information and Authorization System. Due to security issues, the European Union decided to establish a new electronic system called ETIAS as a way to keep the European borders safe.
The system will be available by the end of 2022, but iVisa.com is already on top of the ETIAS process.
Let iVisa.com give you a hand with the Switzerland ETIAS for citizens of Panama application!
Do I need a Switzerland ETIAS as a citizen of Panama?
Yes! Citizens of Panama must apply for a Switzerland ETIAS before entering Europe. Any country that is exempt from the Schengen visa must acquire the ETIAS document. In this case, Panama is among those countries. Therefore, citizens of Panama need a Switzerland ETIAS.
The Switzerland ETIAS for citizens of Panama is for transit, tourism, and business purposes.
Can I travel to other countries with the Switzerland ETIAS?
Yes! Citizens of Panama can travel to the 26 countries in the Schengen zone with a valid ETIAS authorization. In case you are unsure what countries belong to the Schengen area, then use our Visa Checker. We will tell you what travel documents you need for visits to every country in the world- that's right! Travel anywhere.
What is the validity of the Switzerland ETIAS?
Citizens of Panama holding a Switzerland ETIAS can stay a maximum of 90 days within a 6-month period in the Schengen zone. Also, the ETIAS document is valid for up to 3 years, and you can enjoy multiple entries to Switzerland or any other Schengen country.
What are the requirements?
Citizens of Panama must complete an electronic form with personal information. As well, they should provide details about their plan in Switzerland and answer a few questions that have security purposes. Remember to answer with honesty as EU immigration will cross-check your information with international databases.
Also, check these requirements:
A passport scan with a clear view of your photo and details. Make sure your passport is valid for at least 3 months after arrival in Switzerland.
A valid email address to receive the Switzerland ETIAS for citizens of Panama safely.
Payment methods, pay with a Paypal account, or use a credit/debit card.
What are the processing times and fees?
Citizens of Panama can choose between the next alternatives:
Standard processing service, in case you can pay the lowest fee, then wait a reasonable time.
Rush processing service, the iVisa.com experts will work on your travel requirements quickly.
Super Rush processing service when you want to receive the Switzerland ETIAS for citizens of Panama authorization as soon as possible.
Don't hesitate to contact us if you have some doubts.
What is the ETIAS process?
Respond to the questions in the electronic form and select a processing time according to your preference.
Review your information and decide your payment option, either with a credit/debit card or use a Paypal account.
Upload your passport scan.
Start the ETIAS application soon!
How will I receive the ETIAS authorization?
Citizens of Panama must expect an electronic communication from iVisa.com with their Switzerland ETIAS for citizens of Panama. The iVisa.com team will use the email address specified in the application to send you the travel document.
Can I trust iVisa.com?
Definitely! iVisa.com has been working with travel documentation for years, which means we are the perfect partner to obtain the Switzerland ETIAS for citizens of Panama.
Read our comments section and find out what our previous customers have to say about the excellent results they got with iVisa.com.
How can I find more details?
Explore the application page as iVisa.com has detailed every step of the ETIAS process.
If you have some specific questions, then reach out to our support team that is available 24/7. We are ready to solve your doubts and give you advice about traveling to Switzerland.