An enjoyable lifestyle is what stands out overall when Switzerland is the topic of conversation. It is a multicultural country, where 4 official languages are recognized, as well as having a population of only 8.5 million, small cities where every day's pace creates the perfect conditions to allow a more enjoyable life and most of all, an open-minded society proud of their country and always ready to welcome the foreigner and to share each one of the country's achievements.
It would be hard to say what place to visit first, or which city could be more interesting. There are hundreds of options to choose from, and only after giving a chance to each one and trying it all, a person can truly make an opinion.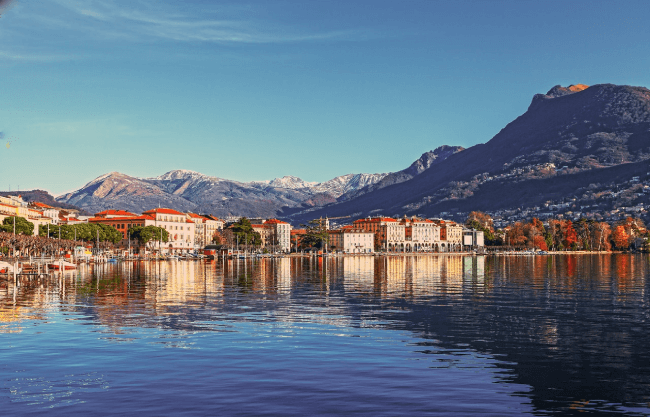 If food is your thing, the town of Gruyere would be the logical choice. One day of artisan cheese tasting combined with the experience of learning how to produce a fine piece of cheese is something hard to resist. It is important to remember to save some space to enjoy the traditional local dessert: meringue with gruyere cream.
Maybe food is not the purpose of your trip, but if wine is your guilty pleasure, then you're lucky to be in Switzerland during summer. A visit to the canton of Vaud will give you the chance to taste wines hard to find elsewhere. Not known by many, this country has developed some of the world's finest wines from which a big percentage of them are consumed locally. Local wine producers offer guided tours under an exclusive but familiar and close atmosphere to take the tourist along 12 kilometers of beautiful vineyards, always in the companion of a glass of wine that can be refilled anytime you want.
Definitely, Switzerland is a must-visit when a European trip is considered. Being aware of that, soon the Swiss government, in its condition as a Schengen zone member, will ask every traveler to obtain the ETIAS- a new travel document, necessary to access the Schengen area borders starting in the final months of 2022. The Switzerland ETIAS for Citizens of Timor is meant to be an accessible document for people from countries listed today as a visa-exempt to enter the Schengen zone.
With the purpose of helping citizens of Timor to achieve their travel objectives, iVisa.com have created an easy process to apply for the Switzerland ETIAS for Citizens of Timor in a matter of minutes and from a preferred place. Please read on to be informed about the requirements.
Frequently Asked Questions
How will the new ETIAS work?
The Switzerland ETIAS for Citizens of Timor is a document that creates a digital profile of every traveler. It will allow border authorities to track efficiently the actions performed by a person during a trip.
The professional services of iVisa.com are the best way to apply for new ETIAS. We invite you to start your application now.
Can I study in Switzerland with my ETIAS?
The ETIAS is a visa waiver. Therefore, it does not grant permission for activities like studying or working.
The Switzerland ETIAS for Citizens of Timor allows its holder to cross the borders of the Schengen zone and to move freely inside the region for a limited time of 90 days per 180 days.
Are you looking for a special visa authorization?. Please contact iVisa.com's customer service.
Do I need an ETIAS?
Citizens of Timor are eligible to obtain the new Switzerland ETIAS for Citizens of Timor since the country is included in the visa exempted countries list for the Schengen zone.
From 2022, every person from the 62 countries added to the Schengen zone will be required to present an ETIAS at the border control.
To run a quick verification of your current status, please access iVisa.com's visa checker tool.
Is the ETIAS a single country authorization?
Once obtained, the ETIAS will allow you to visit the 26 countries of the Schengen zone. Anyway, before sending your application, it is necessary to declare what country you will be visiting first.
The application form for the Switzerland ETIAS for Citizens of Timor is 100% online. It can be accessed anywhere, anytime, thanks to the services of iVisa.com.
Will the application for the ETIAS have a cost?
The Switzerland ETIAS for Citizens of Timor is a low-cost document. Here are the available options to process your application:
Standard service selection: your application will be processed in average time. Budget-friendly option.
Rush service selection: fast processing. Higher cost
Super Rush service selection: short-term response. The highest cost.
iVisa's.com customer service is 24/7 available to help you find the best option.
Is iVisa.com a safe service?
iVisa.com deploys several protection systems every time a user runs a process inside our site. iVisa.com gained through years a strong reputation as a reliable and efficient service.
Check the validity of this statement by exploring hundreds of positive customer reviews at iVisa.com.
I would like to solve a few more questions. Where can I find more answers?
Discover everything you need to answer all of your questions at iVisa.com. Please refer to iVisa.com's blog or contact iVisa's.com customer service.
The world is just a few clicks away with iVisa.com.