Switzerland is one of the most relevant countries in the world that will undoubtedly blow your mind. It is located in the center of Europe, and despite its small size, it has great historical relevance. Its architectural beauty, its culinary traditions, and the majesty of its landscapes will enchant you. You will be able to visit cities that preserve the classic construction style, such as Zurich or Bern, their capital. You will have the opportunity to know many wonders in this incredible country. The best thing is that you will practice several languages, such as French, Italian, or German.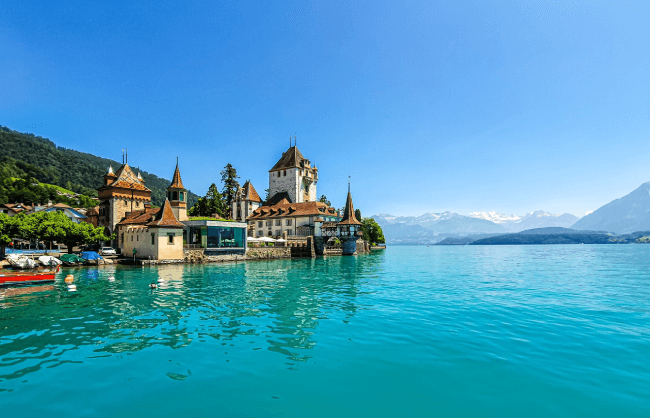 As you can see, you have many reasons to pack your things and visit Switzerland. However, you should be aware of the new restrictions to visit this country. By the end of 2022, all citizens of Vanuatu will have to present the ETIAS to enter, not only Switzerland but any country of the Schengen Zone. You will have to obtain it online by completing an intense application form that may take a lot of time. It may also include ambiguous terms that may be confusing at times.
For that reason, iVisa.com designed a simple and shortened application form for you to obtain your ETIAS. It will be fast, straightforward, and you can wait comfortably on your sofa. Our excellent team will take care of most of the documentation. You will have many advantages for choosing iVisa.com.
Read below to learn more about the Switzerland ETIAS for citizens of Vanuatu.
Frequently Asked Questions
What is the Switzerland ETIAS for citizens of Vanuatu?
The Switzerland ETIAS is an electronic travel document created by the European Union to protect and preserve the security of the Schengen Zone due to the increase of terrorist attacks in the last decade. Citizens of Vanuatu will have to obtain it from late 2022 onwards.
You can get it online by doing it on your own, but it requires a lot of time. On the other side, you can use iVisa.com that will help you. It will be fast, simple and you will not have to go through a large number of steps.
How long will the Switzerland ETIAS be valid for?
It will have the validity of three years from the day that you receive it. It will also grant you access to visit any country from the Schengen Zone for up to three months at a time.
What information do I need to provide for the Switzerland ETIAS with iVisa.com?
iVisa.com will ask you only for three essential items that you may take into account. As you may be aware, we shortened most of the process and our team will take care of the paperwork. What we need you to provide us is the following:
Your scanned passport.
Your email address where you will receive your Switzerland ETIAS.
Your favorite payment method because you will have to pay for your document and the service.
What are the prices and time waiting for the Switzerland ETIAS with iVisa.com?
iVisa.com prepared three alternatives that you can choose, depending on the time waiting and your budget that you like the most. These are:
Standard Processing Option: You receive your Switzerland ETIAS at an average time and price.
Rush Processing Option: A quick alternative by paying a bit more.
Super Rush Processing Option: The fastest alternative but also the most expensive one.
What steps do I need to follow with iVisa.com?
iVisa.com simplified most of the paperwork that you had to do to three simple steps that will only take ten minutes to complete. As you can see, it will be fast and straightforward. These are:
First, fill out the application form that we have designed for you. You will have to provide us information about who you are and trip details. After doing so, choose the processing option that you prefer the most.
Second, proceed with the payment method. You can use any of your credit/debit cards or Paypal account.
Third, upload any required documentation as indicated, and submit it.
Is it secure to use iVisa.com?
You can be completely sure that it is safe, indeed! iVisa.com is a travel agency that makes most of your travel procedures easier to understand, and less stressful since our experts help you with the paperwork. You can also check what other satisfied clients have said in our reviews section.
Can I get in touch with you if I have further questions?
You can contact us whenever you need it, and any of our customer service agents will assist you to answer any query about the Switzerland ETIAS for citizens of Vanuatu.