Switzerland is a well-known country for its delicious chocolates and cheeses that everyone has tried ever before. It is located in Central Europe, and the Swiss Alps are all over the country, making it the best place to ski or to take the best selfie possible. Remember that Switzerland has over three different official languages depending on the canton that you are located. It is famous for having been one of the most secure and peaceful countries during war times.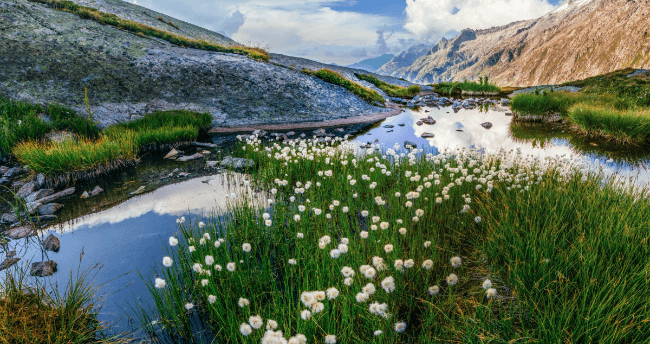 Going to Switzerland is the best plan for everyone that travels to Europe since it is close to France, Italy, Germany, Austria, and Liechtenstein. If you plan to do so, you must keep in mind certain travel restrictions applicable to this country. Despite not being part of the European Union, Switzerland is a Schengen Zone member. That means that if you are a European Union citizen, you will not have to apply for any visa or count on a special authorization. However, by the end of 2022, sixty eligible countries outside the Schengen Area will have to apply for an ETIAS to enter Switzerland.
In order to obtain this document, you will need to know the Switzerland ETIAS Requirements first. By start, the ETIAS visa waiver will be gotten online by filing an application that you can do by yourself but it might be time-consuming and frustrating. On the other side, you can do it with iVisa.com to make it effortless and straightforward. The requirements that you will need to follow are the next ones:
Your personal information that may include some security questions about your current health condition.
Your passport.
Your email address to send your ETIAS.
Your credit/debit card or Paypal account.
As you can see here, you won't have to do anything else if you choose iVisa.com since this procedure will not take more than 10 minutes.
If you want to learn more about the Switzerland ETIAS, and how to obtain it with iVisa.com, keep reading this article to learn more about it.
Frequently Asked Questions
What is the ETIAS?
An ETIAS visa waiver is a travel authorization created by the European Union to prevent any terrorist attack coming from outsiders. This document has not been launched yet since it is being developed in 2016. It will be available from late 2022. It will allow foreigners of sixty eligible countries to enter the Schengen Zone without any restriction for over ninety days. If you want to go to Switzerland by that time, you will have to apply for it.
What are the eligible countries that will have to apply for a Switzerland ETIAS?
As you read before, over sixty eligible countries will need this documentation to enter the Schengen Zone by the end of 2022.
These are:
Albania, Antigua and Barbuda, Argentina, Australia, Bahamas, Barbados, Bosnia and Herzegovina, Brazil, Brunei, Canada, Chile, Colombia, Costa Rica, Dominica, El Salvador, Georgia, Grenada, Guatemala, Honduras, Hong Kong, Israel, Japan, Kiribati, Macau, Macedonia, Malaysia, Marshall Islands, Mauritius, Mexico, Micronesia, Moldova, Montenegro, New Zealand, Nicaragua, Palau, Panama, Paraguay, Peru, Saint Kitts and Nevis, Saint Lucia, Saint Vincent, Samoa, Serbia, Seychelles, Singapore, Solomon Islands, South Korea, Taiwan, Timor Leste, Tonga, Trinidad and Tobago, Tuvalu, Ukraine, United Arab Emirates, United Kingdom, United States of America, Uruguay, Vanuatu, Venezuela.
If you are a citizen of any of these countries, you will need to apply for the Switzerland ETIAS from late 2022. Remember that iVisa.com is there for you to help you to obtain your document.
Is the ETIAS a replacement of the Schengen Visa?
No, it is not a replacement for the Schengen Visa. If you are not part of any of the countries we mentioned before, your country will not have the ETIAS visa waiver opportunity. You will have to solicit your visa if your country does not count with a visa exemption agreement.
What processing option and fees does iVisa.com offer?
If you plan to obtain your ETIAS with iVisa.com, you will need to know that we have prepared three different alternatives that will depend on your needs. Remember, the official fees have not been deployed yet since the Switzerland ETIAS is a document that is being developed by the European Union.
The three alternatives iVisa.com offers are:
Standard Processing Option: The cheapest option.
Rush Processing Option: A quick option. However, you will have to pay more.
Super Rush Processing Option: You receive your ETIAS asap, yet it is the most expensive alternative.
Are you ready to start? Then click here, and iVisa.com will do the rest for you.
What are the steps-to-follow with iVisa.com?
We know that it might be challenging to do this kind of procedure by yourself since you have to do all the paperwork on your account. However, iVisa.com has created the easiest way to obtain your ETIAS without leaving your comfort. It won't take more than ten minutes to do it, so check it out:
First, you will need to fill a short questionnaire here about your personal information. Then choose the processing option that you prefer.
Second, proceed with a valid payment method.
Third, upload the required documents, and click "submit."
As you read before, you won't have to do anything else after the third step. If you have doubts while doing the procedure, you can contact us at any time!
Is it secure to use iVisa.com for the Switzerland ETIAS?
iVisa.com understands that you may be worried about the security of your data. Fortunately, we have designed a secure platform that will protect your information from any third-parties. On the other side, if you doubt our services, you can check the reviews section to have peace of mind.
If I have further questions, can I get in touch with you?
In case you have more questions, you can find us at iVisa.com's customer service center.