As a citizen of Haiti, you can travel to Switzerland as long as you have a Switzerland (Schengen) Visa. Even though a visa process may seem tiring, iVisa.com makes it simple for you.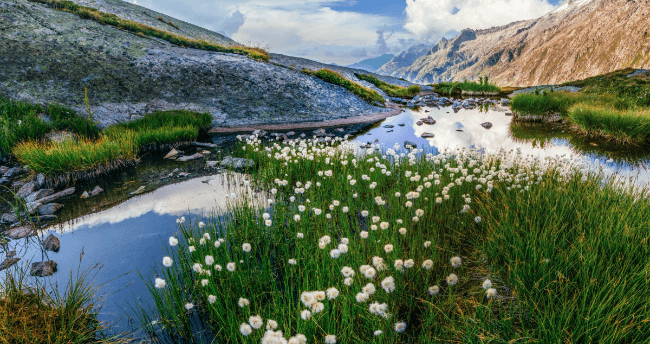 If you apply for a Schengen Visa, you should be traveling for tourism, medical, study, and others. Also, you can have single, double, or multiple entries with your Schengen Visa. We can provide all the details about Switzerland (Schengen) Visa for Citizens of Haiti.
Frequently Asked Questions
What is the validity of the Schengen visa?
We can't confirm the validity of your Schengen Visa as it will depend on your application. The alternatives for entries are single, double, or multiple. The validities could vary between 1 year, 3 years, or 5 years.
We have all the details about Switzerland (Schengen) Visa for Citizens of Haiti.
How long can I stay in Switzerland with my Schengen visa?
You should know about the 90/180 rule, which means you can have a maximum stay of 90 days in a 180-day period. Besides, the Schengen Visa allows your entry to the 26 countries in the Schengen zone.
Continue checking all the details about Switzerland (Schengen) Visa for Citizens of Haiti.
What documents do I require for the Switzerland Schengen Visa?
The essential items for your visa process are the following:
Certification letter - A letter showing the purpose of your trip and the plans you have during your stay.
Valid Passport - Your passport should be valid for at least 3 months beyond your stay.
Previous visas - If applicable.
Passport Photo - Two passport photos with a white background. They must comply with the photo requirements of the European Union.
Flight itinerary -
Bank supports - Show how much funds you have for your trip.
Medical assistance - You need travel insurance before traveling.
Hotel Reservation - Book your accommodation before landing in Switzerland.
Payment method - Pay with a Debit/Credit card or PayPal.
Email address - We will communicate electronically.
Our experts can discuss Switzerland (Schengen) Visa for Citizens of Haiti. Trust our expertise!
What are the fees to apply for the Schengen visa?
iVisa.com offers three alternatives for processing your visa:
Standard Processing Option - The most affordable option when you can wait an average time.
Rush Processing Option - If you pay a higher fee, we can process your application in less time.
Super Rush Processing Option - We will work as fast as possible.
What are the steps I should take?
Answer the questions in the application form and pick a processing time that fits your needs.
Confirm your information is correct and proceed to pay with a credit/debit card or a Paypal account.
Upload any required documents.
After you hit the submit button, we will process your application. Expect an email from us with all the details about Switzerland (Schengen) Visa for Citizens of Haiti.
Can I trust iVisa.com?
For sure! We have been working with travel documentation for years, and our customers have had successful results with us. We can process your Switzerland (Schengen) Visa for Citizens of Haiti.
Where could I find more information?
Don't hesitate to connect with our customer service agents who can help you 24 hours a day. Let us answer all your questions about the Switzerland (Schengen) Visa for Citizens of Haiti.
iVisa.com Recommends
Switzerland offers some impressive cities, such as St. Moritz. The pristine lakes, glaciers, gorgeous peaks, and forests make this place a favorite for incoming visitors. As a top mountain destination, St. Moritz has luxurious hotels and restaurants and has hosted two winter Olympics. Check St. Moritz Dorf, which overlooks the lake. Also, go to St. Moritz Bad that offers resorts for smaller budgets. Don't miss the chance to practice skiing, snowboarding, and skating.
Continue with the beautiful city of Bern. Check the medieval old town with its cobbled streets and gorgeous buildings. Explore the Zytglogge medieval clock tower, the Rose Garden, the 16-century fountains, and much more. If you're into art, head to the Zentrum Paul Klee and the Bern Museum of Art. Also, check the Bundesplatz with significant Renaissance-style structures, such as the Parliament. Take a stroll along Bern Park, as well.
Lake Lugano is another relevant spot, located in Ticino, near the Italian border. We recommend trying the local food that combines figs, palms, pomegranates, among other delicious fruits. Don't miss the incredible views around Lake Lugano and Lake Maggiore.