If you have a Nigerian passport, we can confirm you need a Schengen Visa to travel to Switzerland. Don't worry about anything! Because iVisa.com is by your side ready to give you a hand. The Switzerland (Schengen) Visa for Citizens of Nigeria has never been this easy!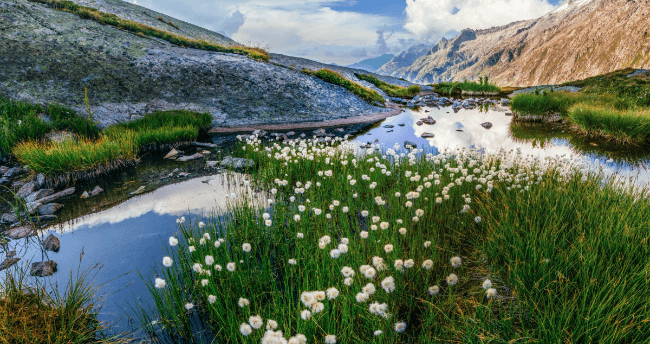 The Schengen Visa is available for single, double, and multiple entries. Also, you can travel for tourism, medical, study, and other reasons with this travel document. Keep reading about the Switzerland (Schengen) Visa for Citizens of Nigeria.
Frequently Asked Questions
What is the validity of the Schengen visa?
Each application is different, which means we can't confirm the validity that your Schengen Visa will have. Still, we can tell you that you can opt for single, double, or multiple. On the other hand, your Schengen Visa could be valid for 1 year, 3 years, or 5 years.
Continue learning about the Switzerland (Schengen) Visa for Citizens of Nigeria.
How long can I stay in Switzerland with my Schengen visa?
You can stay a maximum of 90 days in a 180-day period in Switzerland. Besides, you can travel around the Schengen zone with this visa. There are 26 European countries within the Schengen area.
Let us help you with the Switzerland (Schengen) Visa for Citizens of Nigeria.
What documents do I require for the Switzerland Schengen Visa?
Certification letter - A document stating the purpose of your trip and activities you plan to do in Switzerland.
Valid Passport - Make sure the validity of your passport is at least 3 months beyond your time in the country.
Previous visas - If applicable.
Passport Photo - Two passport photos with a white background. You need to follow the photo requirements.
Flight itinerary - Reserve your round-trip ticket.
Bank supports - You need to have a specific amount according to your application.
Medical assistance - It's mandatory to have travel insurance for your whole stay.
Hotel Reservation
Payment method - Select between a Debit/Credit card or PayPal.
Email address
Are you ready to know all about the Switzerland (Schengen) Visa for Citizens of Nigeria? Our team is ready to help you!
What are the fees to apply for the Schengen visa?
The fees will vary according to how fast you need the travel documentation.
Standard Processing Option - Receive your documents in an average waiting period.
Rush Processing Option - We will process your application faster for a higher price.
Super Rush Processing Option - Expect your documents in less time.
What are the steps I should take?
Respond to the questions in the online form and pick a processing time that fits your needs.
Review your details and decide to pay with a credit/debit card or a Paypal account.
Attach any required documents.
After you send us the application, we will take care from there. You only need to wait for further instructions for your Switzerland (Schengen) Visa for Citizens of Nigeria.
Can I trust iVisa.com?
100%! We have been working with travel documents for years. Therefore, we're experts in all types of travel documents, especially in visas. We know how to manage your Switzerland (Schengen) Visa for Citizens of Nigeria.
Where could I find more information?
Reach out to our customer service agents who can help you day and night. We have all the details about the Switzerland (Schengen) Visa for Citizens of Nigeria.
iVisa.com Recommends
Zurich is one of the most impressive cities in Switzerland. Located on the northwestern side of Lake Zurich, the city offers modern buildings combined with cultural treasures. Start by the Old Town, where you will find small cafés, galleries, and boutiques selling local artifacts. If you have a big budget, we recommend checking Bahnhofstrasse, a fine shopping street, where designer stores are found everywhere. Zurich also offers over 50 museums and 100 art galleries. Don't miss the Kunsthaus Zürich, an art museum with pieces from the Middle Ages until today. Also, visit the Rietberg Museum, where you can see art from India, China, and African countries. We recommend going to the Swiss National Museum to find out more about Swiss history.
If you want some nature, go to the Rhine Falls in Schaffhausen. We recommend traveling between June and July when the falls have more water and you can see the 21-meter drop. Take a boat trip up the Rhine for a better look at the falls. Also, you have platform views on both sides. We're sure you will get the best pictures!