In case you need a Switzerland Schengen Visa, we can tell you all about the processing time. Remember that Switzerland authorities could provide an average processing time that could extend according to your application. Therefore, we recommend it as soon as you have confirmed your trip. iVisa.com can help you with all the details about the Switzerland Schengen Visa: Processing Time.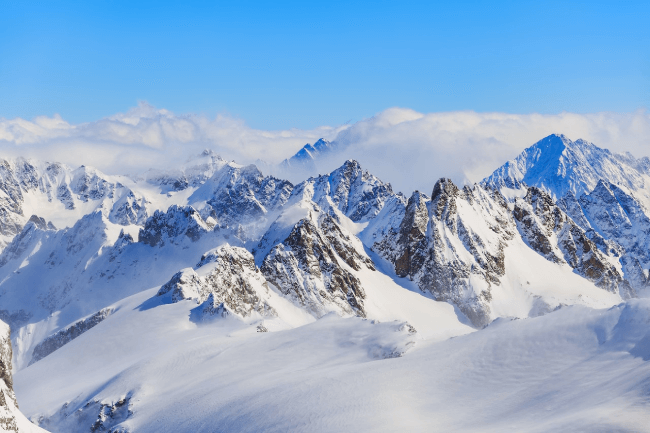 You can apply for single, double, and multiple entries. Besides, you can decide between tourism, medical, study, and other travel purposes. Read all about the Switzerland Schengen Visa: Processing Time in the following times.
Frequently Asked Questions
What is the validity of the Schengen visa?
The validity of the Schengen Visa will depend on several factors that will be evaluated by the consular officers of the Switzerland Embassy. We can confirm that you can decide between single, double, or multiple. Also, the validity of your visa could be 1 year, 3 years, or 5 years.
We're ready to explain the Switzerland Schengen Visa: Processing Time.
How long can I stay in Switzerland with my Schengen visa?
The maximum stay in Switzerland with your Schengen Visa is 90 days within a 180-day period. Remember that you can visit the 26 countries in the Schengen zone with your visa.
Keep learning about the Switzerland Schengen Visa: Processing Time.
What documents do I require for the Switzerland Schengen Visa?
Certification letter - A letter stating why you're traveling to Switzerland and the probable plans there.
Valid Passport - The validity of your passport should be at least 3 months after you leave Switzerland.
Previous visas - In case you have them.
Passport Photo - Two passport photos with a white background. We can support you with the photo requirements.
Flight itinerary -
Bank supports - Display enough funds for your stay in Europe.
Medical assistance - You need travel insurance covering your whole journey.
Hotel Reservation
Payment method - Pay for the service with a Debit/Credit card or PayPal.
Email address
Our expert team has all the details about the Switzerland Schengen Visa: Processing Time.
What are the fees to apply for the Schengen visa?
We offer three processing times for your application.
Standard Processing Option - The cheapest alternative when you can wait a reasonable period.
Rush Processing Option - If you're in a hurry, we can work quickly for a higher fee.
Super Rush Processing Option - Receive your documentation in less time than expected.
What are the steps I should take?
Complete the online form with your details. Choose a processing time according to your travel needs.
Double-check your details and pay with a credit/debit card or a Paypal account.
Include any required documents.
We will process your details and send you an email with all the next steps you should take for your Schengen Visa.
iVisa.com has all the answers for the Switzerland Schengen Visa: Processing Time.
Can I trust iVisa.com?
Of course! We have helped countless travelers with visa procedures and obtained successful results. Review the testimonial of our previous customers to have more details about how we work.
Where could I find more information?
Communicate with our customer service agents who can help you at any time. We have the solution to your questions about the Switzerland Schengen Visa: Processing Time.
iVisa.com Recommends
Switzerland offers some fabulous natural landscapes. Go to the Swiss National Park, located in the Engadine Valley, and indulge in the incredible views. The park is the oldest reserve in the Alps, and it extends 170 square kilometers. During winter, you will find stunning scenery as everything is covered in snow, and you can see the ski trails. Besides, you can find 5,000 species of wildlife, such as red deer, fox, chamois, and over 100 species of birds.
Check the impressive Albula/Bernina railway line for a ride of a lifetime. The route will show you the most beautiful views of Albula and Bernina, which cover 122 kilometers. You will see over 200 bridges, the Graubünden mountains, and tunnels. You will have the first seats to check incredible mountain landscapes, such as Piz Bernina, which rises 4,000 meters.
Continue with Oberhofen Castle, a 13th-century castle standing on the shore of Lake Thun. As so many owners have passed by this castle, you can see lots of architectural styles, like Romantic, Bernese-Baroque, and Prussian. On the inside, you will find a museum showing artifacts from the 18th and 19th centuries.