The truly picturesque and sweepingly dramatic landscapes of Switzerland located in the middle of the Alps, are just as well known as the Swiss chocolate, Swiss cheese, and clocks that come from this country. If the fairytale beauty of soaring snow-capped peaks of the Alps, glittering blue lakes, emerald valleys, glaciers are calling out to you, you may be puzzled about Do I need a vaccine to travel to Switzerland?. A pleasant piece of information for you would be that you don't need a vaccine to enter Switzerland.
Nevertheless, there are some crucial documents that all foreign travelers must gather for their trip to Switzerland. With iVisa.com, the hassle of document gathering is eliminated. We do the chore on your behalf!
This blog aims at effectively responding to the question 'Do I need a vaccine to travel to Switzerland?' and assisting you in planning your trip. Find out more about required travel documents for Switzerland.
Note: Since 17th February 2022, the Switzerland Entry Form is no longer necessary to enter the country.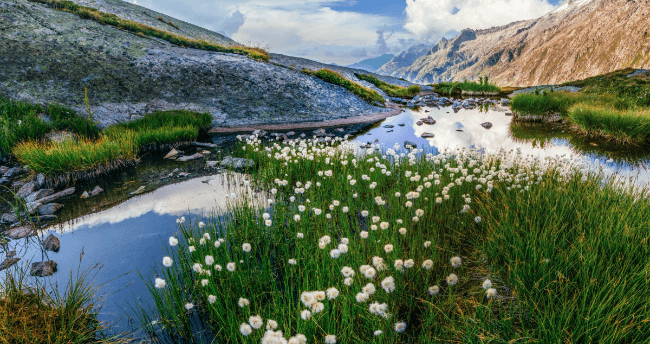 How do I get a Health Declaration with iVisa.com?
Applying for Health Declaration is iVisa.com is easy. All you need to do is:
Mindfully complete the online form with your personal information.
Select the processing time
Scan and upload the essential documents then hit submit.
Pay the fees and wait for your documents to show up in the email.
The answer to Do I need a vaccine to travel to Switzerland? is most definitely no, but a Health Declaration is a must so get started. Make sure to double-check your application to avoid errors.
Frequently Asked Questions
The Covid pandemic has definitely changed traveling and tourism to a great length. Therefore, this section hopes to answer the questions you may have about Do I need a vaccine to travel to Switzerland? so your trip can be stress-free.
What documents shall I fetch for my application?
iVisa.com asks for only some basic documents like:
A scan of the passport's information page with your picture on it. The passport should be valid and not expire for at least 3-6 months.
A professional picture which can be can be easily obtained with iVisa Photos's passport professional service
A credit or debit card to pay the processing fee.
An email address to receive the Health Declaration.
The safety of your documents and private information maintain pre-eminence at iVisa.com.
Do I need a COVID vaccine or vaccination certificate to enter Switzerland?
A Covid vaccination certificate is mandatory to enter Switzerland unless you're arriving from EU countries or Andorra, Bahrain, Bulgaria, Chile, Colombia, Croatia, Cyprus, Hong Kong, Indonesia, Ireland, Kuwait, Macao, Monaco, New Zealand, Peru, Qatar, Romania, Rwanda, San Marino, Saudi Arabia, South Korea, Taiwan, United Arab Emirates, Uruguay, Vatican.

Approved vaccines are Pfizer, Moderna, AstraZeneca, Johnson & Johnson, Sinopharm, Sinovac, Covaxin and Novavax.

You are considered vaccinated 2 weeks after both doses of a vaccine against SARS-Cov-2 have been administered for vaccines that are administered in two doses, and for the Janssen vaccine 22 days must have elapsed between the administration of the vaccine and the date of travel.
Do I need to take the COVID-19 PCR test before traveling to Switzerland?
COVID-19 test requirements: There are no testing requirements.
Do I have to quarantine when I get to Switzerland?
Quarantine requirements: There are no quarantine requirements in Switzerland.
How long will it take to process my application?
iVisa.com hopes to be useful for all its customers. Hence it allows three different processing options.
Standard Processing: With this option, you are sure to get your document well in time for your trip and at a standard rate.

USD $26.99

-

24 hours

.
Rush Processing: This option helps you get your documents processed faster than the standard processing time by charging a little extra.

USD $48.99

-

8 hours

.
Super Rush Processing: In case you need your documents urgently or within a tightly prescribed deadline, this option will be the best for you.

USD $81.99

-

4 hours

.
Apply in advance to get your documents right on time.
What else will I need along with a Health Declaration?
Along with a Health Declaration, it's important for you to :
Complete Switzerland Entry Form before their arrival to Switzerland. This is a mandatory electronic travel document valid for a Single Entry and helps the government track possible infections.
Show proof of insurance that covers COVID-19 medical costs and full hospitalization, doctors' visits, prescriptions, and air ambulance
Show proof of accommodation to comply with the rule that all visitors must remain self-isolated for ten days starting from the day they arrive.
Take a COVID-19 PCR test at least 72 hours before departure, and present negative results.
Entry in Switzerland greatly depends on these documents so Get started Now!
What if I have more questions?
Don't worry, just email us at any time for more details about Do I need a vaccine to travel to Switzerland?' and get started on your application once you're assured. Wanna know more? Click here to gain more information about your upcoming travel destination.
iVisa.com Recommends
Tucked away in the mountain valleys of The Alps, Switzerland flaunts a long list of things to do and tourists are often left confused. Start with the national park in the country, The Swiss National Park. Stretching across the Western Rhaetian Alps, in eastern Switzerland, it's part of the UNESCO biosphere reserve. It flaunts incomparable beauty in the scenery with wild azure rivers, stunning peaks, and dense areas of beautiful alpine forest which houses a large variety of flora and fauna.
Your next stop could be one of the most beautiful, almost fairytale-like villages of Zermatt, a neighbor of the Matterhorn. This car-free Alpine village is famous for both its picture-postcard prettiness and the high-end accommodation. Zermatt is among the most expensive in the country but it is totally worth the hype. The whole village literally glows like fairy lights in the dark! If you want to experience the fairytale factor to the fullest, head for Chateau de Chillon. This medieval castle built over Lake Geneva from its rock island offers gorgeous views both inside and out but also displays over a thousand years of history. Fly to your fairyland and make all your wishes come true!
Get Started right away! iVisa.com wishes you the best journey.