There's no need to prove vaccination against COVID-19 for everyday activities, but if you're planning a trip abroad, then you might need that proof. That's when the term 'Vaccination Passport' comes to mind, especially nowadays when vaccines are getting more and more common. Some countries like Switzerland are doing their best to launch a reliable document to prove that vaccination, which is why you might hear about the Vaccination Passport Switzerland very soon.
There is much information to come about the Vaccination Passport Switzerland, but in this article, we'll enlist the information that's already available. We'll also help you learn what's required to visit Switzerland right now.
We invite you to read the lines below to learn more about documents like the Health Declaration and its future update or Vaccination Passport Switzerland.
Note: Since 17th February 2022, the Switzerland Entry Form is no longer necessary to enter the country.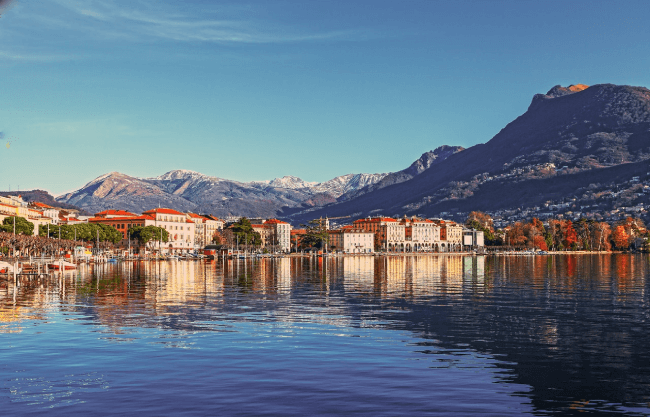 Frequently Asked Questions
What is the vaccination certificate and what other required documents do I need to travel to Singapore?
It's a document similar to a national passport, with the difference that it allows you to enter a country thanks to the confirmation of the coronavirus vaccine. It'll probably be available through a QR code or printed letter, depending on the country.
There's still a lot of information to learn about the Vaccination Passport Singapore. Nevertheless, what we can guarantee is that it won't be difficult to get and that it's still obligatory to apply for a Health Declaration. Therefore, before visiting Switzerland, you'll need:
The Health Declaration.
Your valid passport.
A valid email address to get the information.
A valid credit/debit card, or a Paypal account to proceed with the payments (they're necessary only while filling out the online form).
Will I need to quarantine once I arrive in Switzerland?
Quarantine requirements: Fully vaccinated travelers won't need to quarantine.
Do I need a COVID vaccine or vaccination certificate to enter Switzerland?
A Covid vaccination certificate is mandatory to enter Switzerland unless you're arriving from EU countries or Andorra, Bahrain, Bulgaria, Chile, Colombia, Croatia, Cyprus, Hong Kong, Indonesia, Ireland, Kuwait, Macao, Monaco, New Zealand, Peru, Qatar, Romania, Rwanda, San Marino, Saudi Arabia, South Korea, Taiwan, United Arab Emirates, Uruguay, Vatican.

Approved vaccines are Pfizer, Moderna, AstraZeneca, Johnson & Johnson, Sinopharm, Sinovac, Covaxin and Novavax.

You are considered vaccinated 2 weeks after both doses of a vaccine against SARS-Cov-2 have been administered for vaccines that are administered in two doses, and for the Janssen vaccine 22 days must have elapsed between the administration of the vaccine and the date of travel.
Do I need to take the COVID-19 PCR test before traveling to Switzerland?
COVID-19 test requirements: There are no testing requirements.
What is the price of this document and when can I obtain it?
As for the price for the Vaccination Passport Switzerland, it'll probably be similar to the Health Declaration, and we can help you with that by offering you our available processing speeds. The price varies according to how fast you want to obtain the document:
Standard Processing Time:

24 hours

-

USD $29.49

Rush Processing Time:

8 hours

-

USD $52.99

Super Rush Processing Time:

4 hours

-

USD $89.99
Learn how to apply for a Vaccination Passport through our website
You can use our online services to get the Switzerland Health Declaration, which is technically the same as a vaccination passport. We don't ask you to have many things on hand to apply for it, and remember that it is mandatory not only to confirm you haven't been infected by coronavirus recently, but also to confirm you're in good health (no risk or other diseases like Malaria or Dengue).
To apply for this document you must do the following:
Firstly, fill in the online questionnaire we provide and pick the processing speed you prefer.
Secondly, verify the information you gave in all the answers to make sure they're correct. Continue with the payment by using your debit/credit card or Paypal.
Thirdly, attach the documents required to the form so that you can finish the process successfully.
As soon as you finish the 3-step process, get ready to receive your document via email inbox!
Is iVisa.com safe?
At iVisa.com we work hard to keep our entire database protected, so you can use our services with confidence. We guarantee the protection of your information, and we are always attentive to help you if you have questions, so do not hesitate to contact our agents whenever you want.
Where can I obtain more information about the Vaccination Passport Switzerland?
It is normal to still have doubts regarding the Vaccination Passport Switzerland, so we remind you that you can check our FAQ page if you want updated information related to this document. You can also contact us online to have more personalized attention.
iVisa.com Recommends
Switzerland is perhaps one of the most beloved countries in Europe due to its scenic beauty that includes crystalline lakes, cozy villages, and snow-peaked mountains thanks to its Alps. This country is also home to many medieval quarters, and also important landmarks like the wooden chapel bridge in Lucerne and the Zytlogge clock tower in Bern, the capital city.
Since Switzerland has an impressive alpine mountain range, ski resorts and hiking trails are often popular. If you love snow and mountainous landscapes, you definitely fall in love with Switzerland, especially with places like Zermatt and Sankt Moritz.
This beautiful country offers you numerous highlights everywhere you look, and the best part is that they can be natural and also man-made. This is the best place to discover majestic glaciers, high mountains, antique buildings, and at the same time, quiet rivers. Similar to other countries in the continent, Switzerland also has numerous museums and institutions like Ballenberg, the Museum of Art and History of Geneva, Rietberg Museum, and FIFA museum (yes, a museum dedicated to the International Association Football Federation).
Explore the beauty in this country by applying for your vaccine certificate with us!