Due to the COVID-19 pandemic, Swiss authorities imposed an entry ban in Switzerland. This prohibition, although restrictive, allows the entry of certain people. The following list shows Who Can Enter Switzerland Covid:
Anyone holding Swiss citizenship.
Anyone having any type of Swiss residence permit.
Anyone owning a cross-border permit (G permit)
Anyone possessing an FDFA legitimation card
Anyone having a C visa or a D visa or issued by Switzerland. (The C visa needs to have a date after March 16 2020 under exceptional circumstances)
Anyone with refugee asylum in Switzerland.
Any EU/EFTA citizens and their direct and dependent family members.
Everyone fitting any of these categories arriving by plane, boat, train or bus, must present the Switzerland Entry Form to enter the country. For them, iVisa.com has developed a special online service through our platform, where they can request this document.
Note: Since 17th February 2022, the Switzerland Entry Form is no longer necessary to enter the country.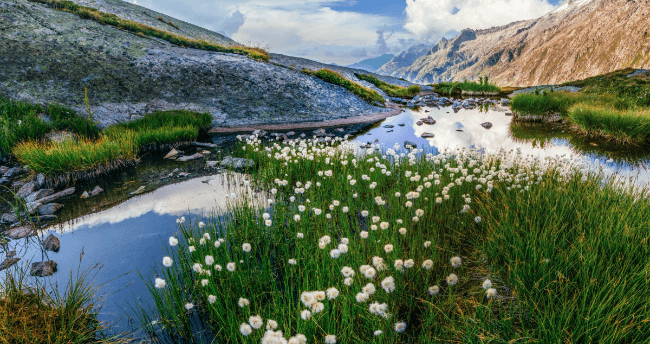 How may I start my process with Visa.com to acquire my Switzerland Entry Form?
Access the Application.
Fill out the mandatory information and upload the requested documents.
Select your desired processing time option.
Send your application (We will now check and communicate with you if it is necessary).
Receive your entry form in your email (according to the time you select).
Print the form and have a safe flight back to Switzerland.
Why is it crucial to order for my Switzerland Entry Form in advance?
Now that you know Who Can Enter Switzerland Covid. By getting your entry form in advance, you will not waste time and will have much more time to get ready for your trip and be sure you will not have a single issue with this document.
Do not waste time and apply for your form. We are happy to help you.
Frequently Asked Questions
What is the price and the processing time for the Switzerland Entry Form?
At iVisa.com, we are conscious of how COVID-19 has transformed travelers' experiences, especially those related to travel bans. That's why we are monitoring these measures day by day and offer these options to those, Who Can Enter Switzerland Covid:
Standard Time Option:

USD $24.99

for your entry document in

24 hours

Rush Time Option:

USD $44.99

for your entry form in

8 hours

Super Rush Time Option:

USD $75.99

for your questionnaire in

4 hours
Do I need a COVID vaccine or vaccination certificate to enter Switzerland?
A Covid vaccination certificate is mandatory to enter Switzerland unless you're arriving from EU countries or Andorra, Bahrain, Bulgaria, Chile, Colombia, Croatia, Cyprus, Hong Kong, Indonesia, Ireland, Kuwait, Macao, Monaco, New Zealand, Peru, Qatar, Romania, Rwanda, San Marino, Saudi Arabia, South Korea, Taiwan, United Arab Emirates, Uruguay, Vatican.

Approved vaccines are Pfizer, Moderna, AstraZeneca, Johnson & Johnson, Sinopharm, Sinovac, Covaxin and Novavax.

You are considered vaccinated 2 weeks after both doses of a vaccine against SARS-Cov-2 have been administered for vaccines that are administered in two doses, and for the Janssen vaccine 22 days must have elapsed between the administration of the vaccine and the date of travel.
Do I need to take the COVID-19 PCR test before traveling to Switzerland?
COVID-19 test requirements: There are no testing requirements.
Do I have to quarantine when I get to Switzerland?
Quarantine requirements: There are no quarantine requirements in Switzerland.
What are the next steps to start my process right now with iVisa.com?
Fill out your details here.
Select your favorite option (Standard, rush, or super rush).
Check twice that all your information is accurate
Pay through one of our payment online methods: Paypal or with your valid credit or debit card.
Transfer through our platform the documentation requested (Passport, etc.)
How can I get more information?
Any further questions about our platform, process, or Who Can Enter Switzerland Covid? Well Our customer service agents are ready to answer your concerns at any time, no matter the time zone and the day of the week.
Is the Switzerland Entry Form the only requirement to enter the country?
If you are traveling by plane from any country, you must deliver a negative covid test result. See Who Can Enter Switzerland Covid
Can I get this questionnaire for free?
Yes, But we enjoy assisting you, besides when applying through iVisa.com, you can save time and you can fill out your information in any language you want. And if there is a mistake, we will have plenty of time to fix it.
Can I count on iVisa.com's professional service?
Indeed, you can. iVisa.com has operated for many years giving prompt and reliable solutions for thousands of customers, who have received millions of travel documents with our professional signature service. Click here what our customers say about our amazing job.
iVisa.com Recommends
Are you into museums and immersive experiences? Because in case you do and you also thoroughly enjoy watching Charles Chaplin movies, then Chaplin's World is a great place for you to spend an afternoon on your next trip to Switzerland. This is an honoring museum located in the small Swiss Riviera town of Corsier-sur-Vevey, about 55 miles northeast of Geneva, established in Charles' last home. It is a 37-acre estate, Manoir de Ban, where he dwelled from 1953 until 1977, the year he passed away. The beautiful place was opened in 2016 and since the early 2000s started to sound like a great project, at which point it was restored into a museum. Among its main attractions, you can find an enveloping cinema committed to his professional achievements, and a restaurant that offers a tasty main course of authentic English-style fish and chips in commemoration of his early London life.