Getting a PCR test assures that you have coronavirus or not. It's a great way to know you continue to be safe throughout the pandemic. In Taipei, Taiwan, the best source of information about PCR Testing is the Taiwan Center for Disease Control. There, you can find designated hospitals, where you can access a PCR test. The good news is that you can get tested all over the city if you're willing to pay a fee.
As a Taiwan passport holder, we know you want to travel abroad. In this case, you must confirm whether your destination requests a PCR test before landing. You will need to check the closest testing center for your test. You could obtain the results within 72 hours, but you must pick them up in person. Also, you must apply for a Health Declaration before your trip. This health document will register your current health state.
For incoming visitors to Taipei, Taiwan, you must follow a few health protocols. You will need to take a PCR test at most 3 working days before landing in Taipei. Also, you will need to go through a 14-day quarantine period. Don't forget about your Taiwan Health Declaration. It's mandatory for all foreign travelers arriving in Taipei, Taiwan.
Keep checking all about the PCR Testing Taipei, Taiwan.
Note: Since August 15th, 2022 Taiwan has lifted all covid testing requirements.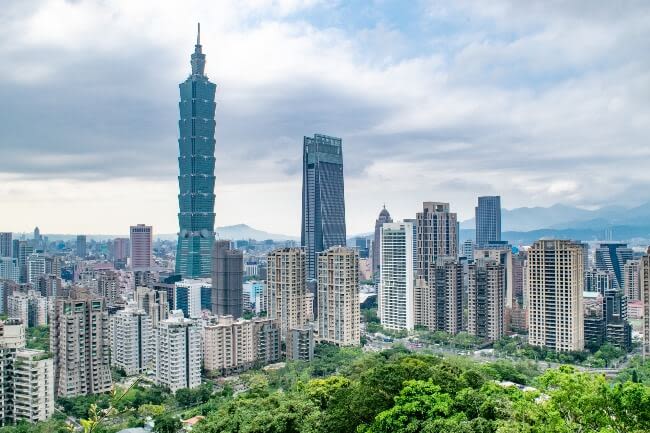 How can I get a PCR test in Taipei, Taiwan?
The most reliable information in English you can find about PCR Testing Taipei, Taiwan, is on the American Institue of Taiwan webpage. The Taiwan Center for Disease Control also offers some alternatives in English. There, you can find the list of hospitals that provide the PCR test. You will likely need to pay for the test and wait around 72 hours for your results.
In case you show symptoms, we recommend visiting the Center for Disease Control website for advice or call 1922 for more details about what to do. Don't wait a few days for that, contact them immediately.
Keep checking your alternatives about PCR Testing Taipei, Taiwan.
PCR testing for travelers from Taiwan
In case you're planning a trip abroad, you need to check the travel requirements beforehand. We're sure your destination will request a PCR test before your trip, and you need to check where to get it. As mentioned, the Center for Disease Control online portal provides accurate information about the exact hospital that provides the services. You will need to pay a fee for that. Also, you could request an English report of your results in 48 hours, in case the airline or destination requests it. However, test results are only available for in-person pick-up.
Don't forget that you will need a health declaration before traveling. This health document is mandatory in most cases, and you can have it through an online process.
PCR Testing Taipei, Taiwan, is possible for you!
PCR testing Taipei, Taiwan for foreign visitors
If you want to visit Taipei soon, you need to follow these instructions:
Go for the Taiwan Health Declaration. Luckily, you have iVisa.com on your side with a simple questionnaire to have this health document. Besides, the process is 100% online, which means you only need an Internet connection to start. Trust our services and support agents who can answer all your questions.
You need to take a PCR test no less than 3 working days before traveling. Make sure to have the negative results with you when entering Taipei.
There is a mandatory 3-day quarantine for all incoming visitors. Testing on arrival and two rapid test kits will be given to travelers aged 2 and older.
PCR Testing Taipei, Taiwan, is available for residents and travelers. Get tested now and start exploring more destinations!