As part of the country's new safety requirements, travelers arriving in Taiwan must complete a 14-day quarantine at an approved hotel, at a government quarantine facility, or at home if it is 1 person per residence. In addition, incoming arrivals may need to complete a Self-Declaration Form, a Health Declaration Form, or both. These forms are currently unavailable from iVisa.com, but we've created a helpful guide to help you fill out your documents. Continue reading to discover important rules for the 14 day home quarantine requirement and learn what entry requirements are needed for Taiwan.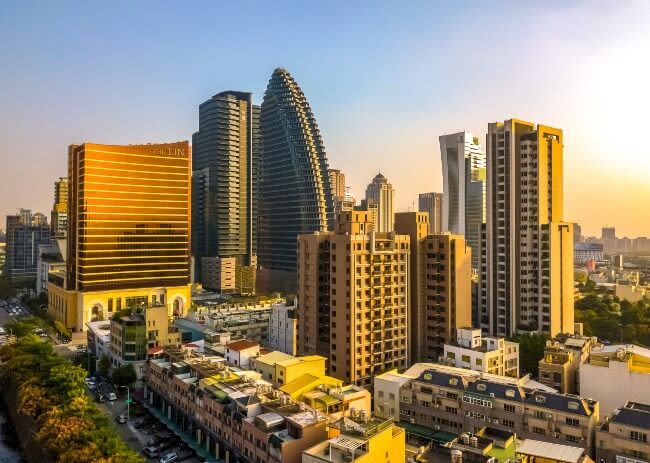 Frequently Asked Questions Regarding Entry into Taiwan
WHAT ARE THE REQUIREMENTS REGARDING THE INBOUND PASSENGER HEALTH DECLARATION FORM?
The Health Declaration Form is a document that the traveler needs to fill out before entering Taiwan. It is obtained through the proper health authorities and should be validated by them. According to the Taiwanese Central Epidemic Command Center (CECC), passengers are required to present this document upon entering the country.
In addition to the Health Declaration, passengers may also be required to submit a Self-Declaration Form. This is a document that is made by the traveler, or at least written from the traveler's point of view. However, creating one is not as easy as it seems since one needs a thorough knowledge of the proper language required for a Self-Declaration Form. The Self-Declaration Form is currently not available from iVisa.com, so please refer to the government website for more information.
Which countries can travel Taiwan without a visa?
Since September 2022, Taiwan is opening to visa-free countries. Here's the list of nationalities that can travel to Taiwan without a visa:
Here's the complete updated list: Andorra, Australia, Austria, Belgium, Bulgaria, Canada, Croatia, Cyprus, Czech Republic, Denmark, Estonia, Eswatini, Finland, France, Germany, Greece, Guatemala, Haiti, Honduras, Hungary, Iceland, Ireland, Italy, Latvia, Liechtenstein, Lithuania, Luxembourg, Malta, Marshall Island, Monaco, Netherlands, New Zealand, North Macedonia, Norway, Palau, Paraguay, Poland, Portugal, Romania, San Marino, Slovakia, Slovenia, Spain, Sweden, Switzerland, Tuvalu, the United Kingdom, the United States of America, Vatican City State, Belize, Nauru, St. Kitts and Nevis, Saint Lucia, Saint Vincent, and the Grenadines.
Do I need to get a COVID-19 test to enter Taiwan?
COVID testing requirements: There are no testing requirements.
Do I need to quarantine in Taiwan?
Quarantine requirements: 7-day self-initiated epidemic prevention will be required.
Quarantine testing: Two rapid test kits will be given to travelers aged 2 and older.
HOW CAN A TRAVELER GET A HEALTH DECLARATION FORM FOR TAIWAN?
Passengers that are inbound for Taiwan are required to fill out a passenger Health Declaration Form before entering the country. It should be in writing or filled out online. The form is available by logging on to Taiwan's Ministry of Health and Welfare website and navigating to the section for Health Declaration and Home Quarantine Notice of the Quarantine System for Entry. The form is not currently available from iVisa.com, so you'll need to navigate the government website to fill it out.
To make things easier, it is strongly recommended that all passengers obtain a Health Declaration Form online before boarding the plane. An electronic version of the health declaration pass will be sent to the traveler's phone through a local telecommunications service. This system allows for faster clearance of low-risk passengers through immigration, leaving the government more time to focus on the cases that are not minimal risk.
WHAT ARE THE PROVISIONS INSIDE THE HEALTH DECLARATION FORM?
The Health Declaration Form for foreign inbound passengers contains some provisions that are legally binding for the traveler. One of the provisions requires the passenger to list down if he or she has been to one of the areas which are affected by the COVID-19 pandemic within the last 14 days. These places include China, Hong Kong, and Macau.
The government of Taiwan also requires travelers to provide accurate information on their Health Declaration Forms. If any of the information on the form is not accurate, the traveler may be facing a fine of NT$10,000 to NT$15,000. The traveler is also required to provide information regarding his state of health in order to minimize the number of imported COVID-19 cases. The Health Declaration Form is currently not available through iVisa.com.
ARE THERE OTHER DOCUMENTARY REQUIREMENTS FOR ENTERING TAIWAN?
Aside from the Health Declaration Form, the passenger is required to produce a test result of negative for COVID-19. The form should be in English and should be issued within three days of the inbound flight to Taiwan.
WHAT ARE THE PROVISIONS REGARDING THE QUARANTINE IN TAIWAN?
The passenger is encouraged to self-quarantine for 14 days inside his residence within the country. However, if he is living with people with underlying and pre-existing conditions like diabetes, and pulmonary and cardiovascular illnesses, he needs to stay at a hotel for the duration of his quarantine. The same rules apply if there are children below 6 years old or people 65 years or older in his residence. Failure to abide by this regulation will net him a fine of NT$10,000 to NT$15,000.
WHERE CAN I OBTAIN MORE INFORMATION?
Please do not hesitate to contact our customer service team if you have any questions, they will be happy to help you solve it.