If you want to spend your next holiday in Taiwan, check the latest travel restrictions due to the COVID pandemic. iVisa.com can help you with all the details about the Taiwan COVID test requirements. Before you continue checking more about COVID in Taiwan, confirm whether you need a visa or not.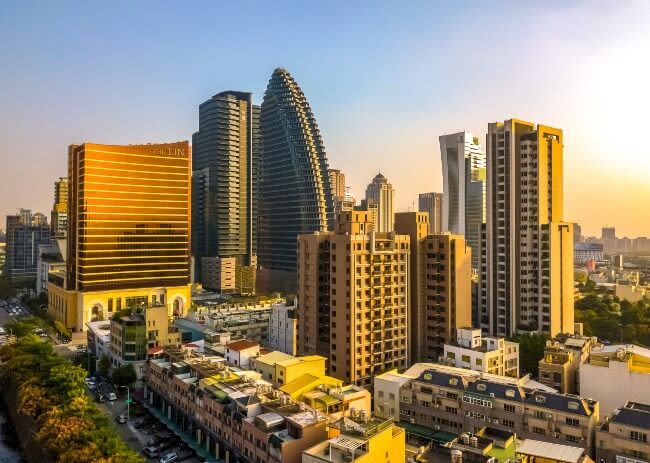 If you need the Taiwan eVisa, our team of experts can help you with the online procedure. It will take you a few minutes and some requirements to complete the form. After that, you will obtain the travel document electronically. Check more about the Taiwan COVID test requirements below.
Frequently Asked Questions
What are the Taiwan COVID restrictions?
The Taiwan government allows the entry of vaccinated and unvaccinated travelers. In either case, you must follow these guidelines:
Take a PCR test within 48 hours of your entry to Taiwan. Health authorities will request the negative results. Exempted pre-departure for R.O.C. nationals, ARC holders, transit passengers. All travelers will be PCR tested on arrival at the airport.
Comply with a 7-day self-initiated epidemic prevention will be required.
New COVID-19 restrictions are constantly popping up, so check your latest updates in our FAQ section. If you need the Taiwan eVisa, obtain it now with iVisa.com.
Keep checking more about the Taiwan COVID Test Requirements.
Which countries can travel Taiwan without a visa?
Since September 2022, Taiwan is opening to visa-free countries. Here's the list of nationalities that can travel to Taiwan without a visa:
Here's the complete updated list: Andorra, Australia, Austria, Belgium, Bulgaria, Canada, Croatia, Cyprus, Czech Republic, Denmark, Estonia, Eswatini, Finland, France, Germany, Greece, Guatemala, Haiti, Honduras, Hungary, Iceland, Ireland, Italy, Latvia, Liechtenstein, Lithuania, Luxembourg, Malta, Marshall Island, Monaco, Netherlands, New Zealand, North Macedonia, Norway, Palau, Paraguay, Poland, Portugal, Romania, San Marino, Slovakia, Slovenia, Spain, Sweden, Switzerland, Tuvalu, the United Kingdom, the United States of America, Vatican City State, Belize, Nauru, St. Kitts and Nevis, Saint Lucia, Saint Vincent, and the Grenadines.
What is the Taiwan eVisa, and how can I get it?
The Taiwan eVisa is the official document that allows your entry to Taiwan. It's an electronic document, which means you can acquire it online with the help of iVisa.com. It has a maximum validity of 90 days and allows a stay for up to 30 days. It only provides a single entry to the country. The electronic visa is available for tourism, business, visiting relatives, and attending international conferences or sporting events.
Follow these three steps to obtain it:
First: Complete the online form with personal information and choose a processing time that fits your needs.
Second: Review your information and pay with a debit or credit card.
Third: Upload the necessary documentation and apply.
After processing your application, we will send the Taiwan eVisa to your email inbox. Then, print the travel document and display it to immigration authorities.
Let us help you with the Taiwan COVID Test Requirements.
What are the costs and processing times?
Standard Processing Time:

7 Business Days

-

USD $131.89

Rush Processing Time:

3 Business Days

-

USD $182.89

Super Rush Processing Time:

3 Business Days

-

USD $243.89
What do I need for the application?
Make sure to have these items:
Passport: Your passport must be valid for a minimum of 6 months after your arrival date.
Email address: Receive your travel documents digitally.
Payment method: Pay with a credit or debit card.
Before you start, you need an e-code that your host organization in Taiwan must provide. It's essential to have this information to finish the application process.
Our team can support you with details about the Taiwan COVID Test Requirements.
Is iVisa.com trustworthy?
Positively! We work with the highest security guidelines for all our services. We know how to manage any travel needs you may have.
Check our customer reviews and confirm we have what you need for your next trip to Taiwan. We have all the information about the Taiwan COVID Test Requirements.
I have some doubts. Where can I find more details?
Get in touch with our customer support team for inquiries about the Taiwan COVID Test Requirements. We can help you 24/7.
iVisa.com can give you a hand with all your travel needs.
iVisa.com Recommends
The Dragon and Tiger Pagodas are an incredible feature in Taiwan. Located on the edge of Lotus Lake, the site is a fascinating attraction in Kaohsiung. Visitors must go through the dragon's and tiger's mouths to enter the pagodas. At the top of each building, you can have a privileged view of the whole city. Go south and find the gorgeous Maolin National Scenic Area. The site offers the Purple Butterfly Valley, where you can see the Euploea butterflies during winter. Check the season predictions to pass by here at the right time. Experience this magical natural spectacle.
Continue to the Rainbow Village, an artwork from Huan Yung-Fu, a local man who decided to start painting his village with multiple colors years ago and hasn't stopped yet. Buildings, roads, parks, and much more feature the art of this man.
Visit the Miramar Ferris Wheel inside the Miramar Entertainment Park. The wheel is the main feature in this magical place. We recommend taking a ride here to have the best views of the city on top of it. The site offers plenty of fun activities for adults and minors.