Being one of the most developed countries on the Asian continent, and due to its delicious food and famous landmarks, Taiwan is a top destination country for many tourists. If you want to visit Taiwan and have a Colombian passport, you need to know what visa requirements apply to Colombian citizens. The good news is that you don't necessarily have to go to the Taiwan Embassy to get your visa; with iVisa, you can apply online and get all the required assistance during the application process.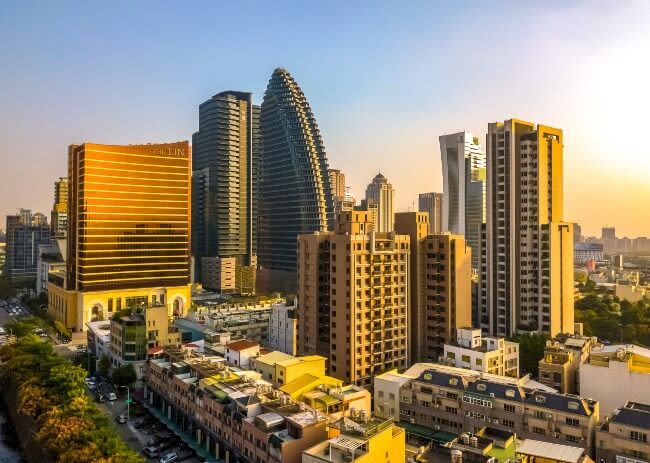 What is the Taiwan eVisa?
The Taiwan eVisa, also known as Taiwan Tourist Visa, is an official digital document issued by the Republic of China Overseas Missions. This document allows its holder to visit Taiwan legally for tourism and business reasons. The duration of the Taiwan eVisa is 90 days, which is counted from the day the document is issued and allows tourists to stay in the country for up to 30 days.
Please note that the printout of the document needs to be presented at the immigration counter upon arrival, along with a valid and original passport.
How can citizens of Colombia get a Taiwan Online Visa?
With iVisa, applying online for a Taiwan Visa is straightforward. We can also assist you in case you have any questions. You just need to follow the next steps:
Step 1: Fill out the online visa application with the required information.

Step 2: Choose the preferred processing time according to your needs and pay the visa application fee. Both debit and credit cards are accepted.

Step 3: Attach the required documents and submit the application form. Afterward, you will receive a PDF confirmation document via email and a QR code. A hard copy must be shown at the immigration counter upon arrival, along with your passport.
Requirements
Countries eligible for a Taiwan Tourist Visa on iVisa's platform include Bahrain, Burkina Faso, Colombia, Dominica, Ecuador, Kiribati, Kuwait, Mauritius, Montenegro, Oman, Panama, Peru, Qatar, Saudi Arabia, Solomon Islands, Turkiye, United Arab Emirates, Kosovo, and Bosnia-Herzegovina. Tourists of different nationalities can still apply for a visa by getting an e-code from the local host organization. In this case, it is necessary to get an official invitation to the international conferences or activities the tourist will enroll in during their stay in Taiwan. Visit our Visa Checker Tool to see if, according to your nationality, you are eligible to apply for a Taiwan e-Visa or if you belong to the exempt-country list.

To be granted a Taiwan eVisa, you need to prove that the reasons for visiting the country are strictly related to tourism, business, visiting family or friends, or attending international conferences or sports events.

Your flight itinerary needs to prove that your stay in the national territory will be, at most, 30 days, the maximum duration the Taiwan eVisa allows tourists to stay there. This period that cannot be extended.

If you are traveling with minors, please remember that all travelers require a Taiwan Visa upon arrival regardless of age, so make sure all your companions fulfill the visa requirements.
Documents required to apply for a Taiwan Online Visa - Colombia citizens
Documents required for the application for a Taiwan Visa include the following:
Valid passport - a passport of eligible nationalities valid for at least six (6) months from the date you enter Taiwan.

Payment method - you can pay with a credit or debit card.

Recent passport photo - in case you don't have a current passport photo, you can use our iVisa Photo Service.

Email address - The Taiwan eVisa will be sent to your email address, so make sure you provide the correct email address.
Keep in mind that depending on the applicant's citizenship and the purpose of the visit, the Republic of China may ask for additional proof and deny the visa if not submitted on time. When applying online with iVisa, we will contact you if any other documents are requested and support you throughout the process.
Taiwan eVisa Fee
The Taiwan eVisa fee will vary according to the processing time you choose when filling out the application form and how soon you require your Taiwan Visa. See below for the three different options you can choose from:
Standard Processing Time: 7 Business Days - USD $25.49

Rush Processing Time: 5 Business Days - USD $47.49

Super Rush Processing Time: 3 Business Days - USD $76.99
What else should I keep in mind before traveling to Taiwan?
Please remember the following information before traveling to Taiwan:
A Taiwan eVisa is valid for 90 days after issued. You can enter the country at any time during its validity period.

The eVisa is a Single Entry, and you will be allowed to stay in Taiwan for up to 30 days in Total.

You need to print the eVisa before the trip, so that you can present the hard copy at the immigration counter upon arrival.
Where can I find more information about the Taiwan eVisa?
If you have further questions about the Taiwan eVisa, our services, or our products, please contact our customer service team or write to [email protected]. We will be willing and happy to help you 24/7.