After the emergence and ravaging of the COVID-19 outbreak in the world, most of the countries have changed their policies on how travelers, foreign travelers, in particular, are able to enter their territories. Taiwan is no different. The country has a set of rules describing the requirements for foreign travelers to be able to enter their borders. Among these changes is the requirement for a Health Declaration Form to be obtained by the traveler prior to his outbound flight for Taiwan. You can apply for a Health Declaration easily with iVisa.com.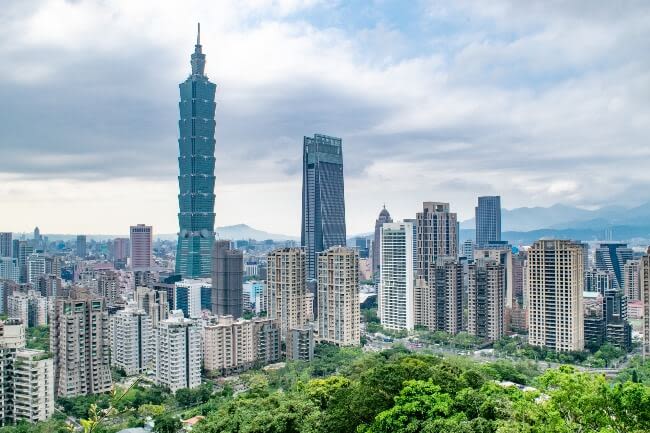 Another is requiring the traveler to impose self-quarantine upon entering the country. All of this is to minimize the number of imported cases of COVID-19.
Frequently Asked Questions for Passengers Trying to Enter Taiwan
Are there requirements for Health Declaration Forms for inbound passengers?
The Health Declaration Form is a document required by the Government of Taiwan. All foreign (non-Taiwanese) travelers are required to show one if they are to be allowed entry into the country. The host country provides a template for it to be sure that the form that the traveler has is indeed from the government. This is one of the changes implemented by the CECC or the Taiwan Central Epidemic Command Center.
The Taiwanese government may also require some passengers to provide a Self-Declaration Form in addition to the Health Declaration Form from their website. The Self-Declaration Form is essentially written in the passenger's point of view but in order to be accurate with all the verbiage in the document, travelers are recommended to get their travel documents from trusted travel websites iVisa.com.
How can travelers get a Taiwan Health Declaration Form?
It should be noted that Taiwan requires all inbound travelers to fill out a Passenger Health Declaration document even before boarding the flight. The form can be done in writing or online, and the online form is available if the passenger logs in to the section for Home Quarantine Notice and Health Declaration of the Quarantine System for Entry, which is inside the Ministry of Health and Welfare's website.
The government of Taiwan recommends that travelers get their Health Declaration Forms online in order to facilitate their entry into the country. When the pass is made, it will be sent to the passenger's phone via the SMS service of a local telecom company. This makes it easier for the traveler to get his/her Health Declaration Form even before boarding his/her flight and low-risk passengers can enter Taiwan easier, which leaves the Government with more time to process higher priority immigration cases.
What does the holder's Health Declaration form require?
The passenger holding the Health Declaration form is legally bound to its many provisions. Under its provisos, the holder or foreign passenger is required to make his travel history known and disclose if he has been to Hong Kong, Macau, China, or other areas that are affected by the COVID-19 outbreak within the last 14 days.
The Taiwanese Government will impose a fine on any violations on the Health Declaration Form provisions. All travelers are required to put inaccurate information on their Health Declarations, and if they are found to have violated this rule, they will be fined NT$10,000 to NT$15,000 for their troubles. In addition, the traveler will have to update the government on his current state of health anytime the government requires it. Apply at iVisa.com for a quick and easy Health Declaration Form.
What rules will travelers have to follow for quarantine in Taiwan?
The government requires all travelers to self-quarantine for 14 days in their Taiwan residence. However, if the individual is living with people 65 years and above, children 6 years old or younger, or people with underlying conditions that may be exacerbated by COVID-19, he/she needs to quarantine inside a hotel. If the traveler decides to violate this rule, the fine is NT$10,000 to NT$15,000 as mandated by the government.
Why should I choose iVisa.com to process my Taiwan Health Declaration Form?
iVisa.com has specialized in processing travel documents for thousands of people over many years. We assure you that it is a safe and trustworthy option. You can read what our clients have to say about us by clicking here.
Where can I obtain more information?
Contact our customer service agents by email or chat by clicking here. They are available 24/7 to assist you.
Get your travel documents with no hassle with iVisa.com.