Are you ready to visit Taiwan? To enter this country, you should first keep in mind the health requirements, especially with the current situation due to the coronavirus. But that's not all! Remember that health emergencies can happen at anytime, so better read the information below to know what to do in those cases if you're planning to visit Taiwan.
There are lots to do for all the family when you plan a trip to this vibrant destination. From camel-riding to sandboarding, you're sure to find something to entertain every member of the family.
If you're looking for the answer to the question What are the Taiwan Vaccination Requirements, then you'll be pleased to hear that you don't. But read on to find out more about the tourist e-Visa that you do need to plan a visit to Taiwan, and discover how iVisa.com can help you get it.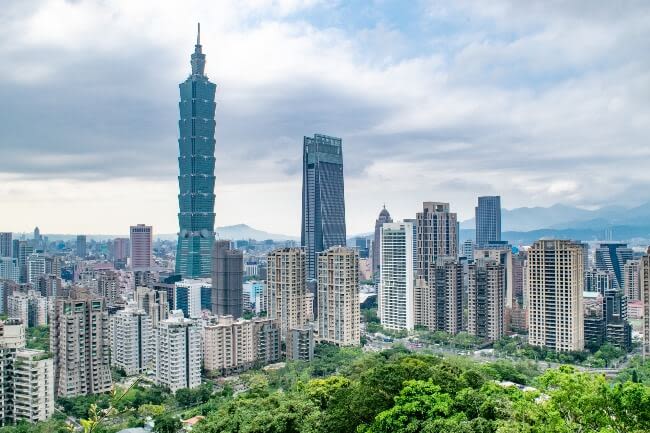 Receive your travel documents fast!
Enter iVisa.com's website.
Answer all the questions you see on the online form with your private details.
Review all the information you provided to ensure it is 100% correct, and select a processing speed.
Upload and attach the items necessary to process the request.
Now you can easily wait for your travel document by email!
Frequently Asked Questions
Do I need a vaccine to travel to Taiwan?
Since the vaccine is still in the distribution process for countries around the world, you do not need a vaccine to travel to Taiwan at the moment. That might change in the future, especially if the government decides that it is important to protect citizens of Taiwan from the spread of the virus. Keep checking back on the iVisa.com page for any new updates about the Taiwan entry requirements.
Which countries can travel Taiwan without a visa?
Since September 2022, Taiwan is opening to visa-free countries. Here's the list of nationalities that can travel to Taiwan without a visa:
Here's the complete updated list: Andorra, Australia, Austria, Belgium, Bulgaria, Canada, Croatia, Cyprus, Czech Republic, Denmark, Estonia, Eswatini, Finland, France, Germany, Greece, Guatemala, Haiti, Honduras, Hungary, Iceland, Ireland, Italy, Latvia, Liechtenstein, Lithuania, Luxembourg, Malta, Marshall Island, Monaco, Netherlands, New Zealand, North Macedonia, Norway, Palau, Paraguay, Poland, Portugal, Romania, San Marino, Slovakia, Slovenia, Spain, Sweden, Switzerland, Tuvalu, the United Kingdom, the United States of America, Vatican City State, Belize, Nauru, St. Kitts and Nevis, Saint Lucia, Saint Vincent, and the Grenadines.
Do I need to get a COVID-19 test to enter Taiwan?
COVID testing requirements: There are no testing requirements.
Do I need to quarantine in Taiwan?
Quarantine requirements: 7-day self-initiated epidemic prevention will be required.
Quarantine testing: Two rapid test kits will be given to travelers aged 2 and older.
Can iVisa.com help me with the entry requirements for my Taiwan trip?
To answer the question "What are the Taiwan Vaccination Requirements?" Do I need one? Quite simply - no you don't. But that doesn't mean you can arrive with just a passport. It's important to use the Visa Checker tool on the iVisa.com website to find out whether you need a tourist e-Visa to enter this beautiful country.
iVisa.com can help you apply for your tourist e-Visa in three easy steps:
Complete the online form with your personal information.
Check your answers to make sure they are all correct, then select your preferred processing time and pay the relevant fee.
Upload any essential document scans then submit. That's all! iVisa.com makes it simple for you.
I have a travel emergency! Can you speed up my process?
iVisa.com created three different processing options to make sure that we can help Taiwan eVisa travelers just like you. The available processing options include an extra fast choice for people with no time to spare:
Standard processing: This option is best for people with a decent amount of time before their departure date.

USD $30.49

-

7 Business Days

.
Rush processing: Choose this processing speed when you can afford to pay more and get your document processed faster.

USD $55.99

-

5 Business Days

.
Super Rush processing: This is the best option when you're working under a tight deadline, or in an emergency. With Super Rush processing you'll get your document back in record time.

USD $90.99

-

3 Business Days

.
Will I need to fetch a lot of documentation for my iVisa.com application?
When you apply for a Taiwan e-Visa with iVisa.com, you'll only need the following:
Passport, with a scan of the information page. That's the page with your picture on it.
A credit or debit card to pay the processing fee.
An email address, as we will communicate with you electronically.
Can I rely on iVisa.com's team to keep me updated when I need to know the answer to my query, 'What are the Taiwan Vaccination Requirements'?
You can trust us to provide you with the most up-to-date information about travel planning. Feel free to reach out to our team and ask them directly about the Taiwan Vaccination Requirements'.
The information concerning the Taiwan Vaccination Requirements will change and we will make sure to change with it so that you are always updated!
What if I want to discuss my query further?
If the questions you have about Taiwan Vaccination Requirements are keeping you awake at night, then maybe it's time to check out the iVisa.com website to read more informative blogs on this topic or fire us an email for more details.
iVisa.com recommends
In this very diverse world, we have many different languages, traditions, and customs. We all have different beliefs and ways of doing things. It is always a humbling and fun experience to learn about another culture. In this blog, we will discuss some interesting facts about Taiwanese tourism.
Taiwan is a small country located 180 km east of China, with modern cities, ancient Chinese temples, hot springs, and dramatic mountainous terrain. Taipei, the capital city, is located in the north of the country, is known for its busy night markets, Chinese imperial art in the National Palace Museum, and Taipei 101, a 509 m tall bamboo-shaped skyscraper with a lookout.
Taiwan is a fascinating place where you can visit places like Sun Moon Lake, Taroko National Park, Jiufen,, and Yangmingshan.
We invite you to get to know this fantastic place, but not before without remembering to apply for your eVisa with us!