If you anticipate going to Taiwan you should be aware you might be entitled to a Taiwan eVisa. An eVisa is just as valid as the visa you get from an embassy, the only difference is the way you apply. The application process is done completely online, before getting out of the home, and you may do it. The service is supplied by iVisa, a business which expedites the process for a fee. You are able to apply online using our service. For information about how to apply and requirements, read this report.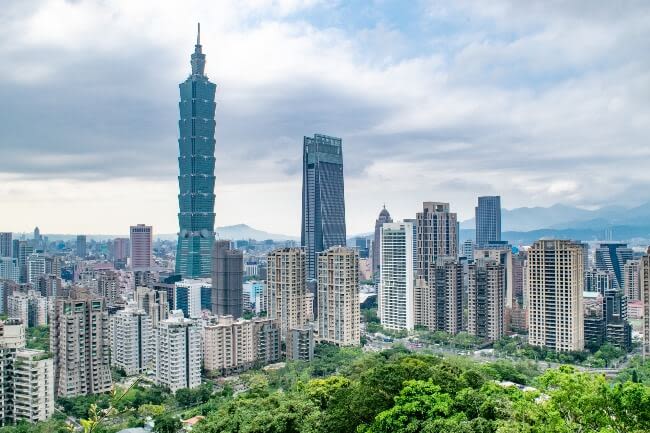 Frequently Asked Questions (FAQs)
Is it possible to apply for the Taiwan eVisa online?
Not everyone is eligible to apply for a Taiwan eVisa. Nonetheless, considering how things are moving, certainly, that number will rise in the near future. In order to confirm your eligibility, we recommend you to use our Visa Checker.
If the visa cost is zero, why do I have to pay?
The payment you make will be for the online service we provide for obtaining your visa. This way, you will avoid long queues at the airport, unnecessary time, and confusion when filling out the form on the Government page.
What's a Taiwan eVisa?
An eVisa is a formal document issued electronically from the ROC (Republic of China) missions overseas that allow foreign nationals to enter and traveling within Taiwan.
As soon as an eVisa application has been approved, applicants have to present the printout of the eVisa at the immigration checkpoint for verification on arrival in Taiwan.
How long can people stay in Taiwan with the eVisa?
Visitors can remain in Taiwan for 30 days in Total with a Single Entry.
What are the required documents to apply online?
To apply online with iVisa, we simply require the basic documents and the following information:
Valid passport the overall requirement is your passport needs to be valid for at least six months from the intended date of entry into Taiwan.

Email address when applying with iVisa, your visa will be transmitted to you via email, so ensure you present a valid email address you have access to.

Way of payment we accept multiple methods of payment like credit/debit cards, and Paypal.
How long is your Taiwan eVisa valid?
The Taiwan eVisa is valid for 90 days from the date of approval.
How long does it take to obtain the eVisa?
To obtain your Taiwan eVisa with us, we suggest three options for your processing time and price of it:
Standard: 7 Business Days --> USD $117.89.

Rush: 5 Business Days --> USD $169.89.

Super rush: 3 Business Days --> USD $227.89.
Click here to submit your application.
How does the Taiwan eVisa function?
The Taiwan eVisa is issued electronically from the Ministry of Foreign Affairs of the China Government.
Travel agents like us around the world can use the China eVisa system to process an eVisa. We input the applicant's data into the system and we are advised of the results of this Taiwan eVisa application, once they check it out.
**Does it take a long time to send my application for a Taiwan eVisa?
You won't need more than 10 minutes. We'll look after the rest and we'll let you know the application's condition by email.
How can I apply for the Taiwan eVisa?
The application for a Taiwan eVisa is so easy. It embraces just three steps:
Fill out the form with your personal data. In addition, choose the processing time from the options mentioned above.

Make a revision of the first part and then make the payment.

Answer a quick questionnaire and upload the required documentation. Other documents may be needed too, but it will depend on independent circumstances.
Click here to begin your application with us. Once you are done, submit your form and then await your visa to arrive. If you happen to require help to fill your application, iVisa includes a fantastic support service which you could call 24/7.
What happens once I've applied?
You will receive your Taiwan eVisa by email. No need to take care of the embassy. Then present a version of your eVisa with your passport once you input Taiwan.
How many times am I allowed to enter Taiwan having the eVisa?
The Taiwan eVisa allows you a Single Entry.
Do I need to acquire a Taiwan eVisa for my own kids too?
Yes. All foreign citizens wishing to travel to Taiwan require a visa, including kids.
How do I apply for my loved ones or friends?
It is possible to perfectly apply to friends or loved ones. Just make certain that you have all the necessary documents (you can see above in this article). If you are applying for just 1 friend or family member, simply apply here presenting their information. In the event you need to apply for more than 1 individual, it is possible to do so by clicking on ''add new applicant'' from the application form and completing the information required.
Do I need a Taiwan eVisa if I am in transit throughout the country?
No. In case you do not anticipate leaving the international transit area of the airport in Taiwan, you don't need to make an application for an eVisa.
How do I know if my visa is approved?
We'll notify you as soon as the government approves your visa.
What should I do if I make a mistake in my application?
If you made a mistake when entering your information online, then please contact our customer service representatives as soon as possible.
Is iVisa a safe website to get my Taiwan eVisa?
Many men and women think that online information escapes and their private info is in danger of getting into the wrong hands. That is not true with our services. We provide safety for your information and we invest a great deal in our database's safety. Your private information could not be safer. It is possible to assess what hundreds of happy clients say about us here.
For more information, how can I contact iVisa?
To get a faster resolution click here and begin chatting with a few of our client service agents.