Are you thinking of a holiday in Taiwan? Do you hold a Laos Passport? Then today is your lucky day because you can easily apply for a Taiwanese R.O.C and prevent a visit to the embassy.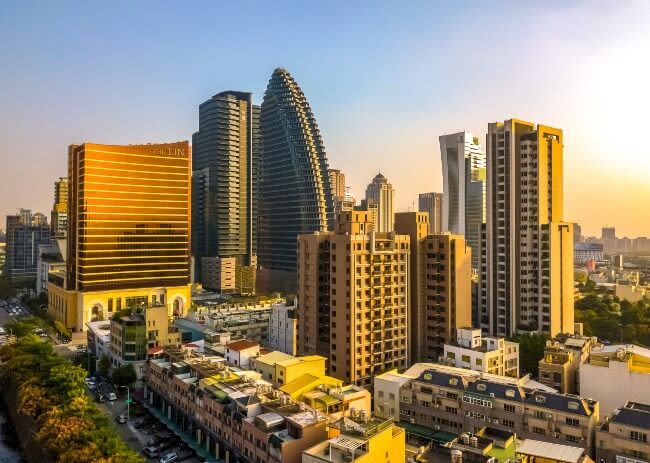 Taiwan has enabled the issuance of eVisas for its citizens of 23 countries, and one of these countries is Laos. If you want to get this document, all you have to do is to follow the instructions below.
Frequently Asked Questions / FAQs
If I 'm from Laos, do I require a visa to go to Taiwan?
Yes, you require a visa to go to Taiwan if you are from Laos. Consider that you simply don 't have to go to the embassy to get your visa, you can apply online.
What is a Taiwanese R.OC. or TAE?
The R.O.C. (Taiwan) Travel Authorization Certificate (TAE) is an official document that enables you to enter Taiwan for tourism purposes.
How long can I stay in Taiwan if I'm from Laos?
As long as you get your R.O.C, you can stay 30 days Total in Taiwan. Remember that your Taiwanese R.O.C is available for 90 days (counting from the day you arrive in Taiwan.)
What documents do I need to apply?
We provide an easy online form that allows you to prevent going to the Taiwanese embassy. Also, we have shown that this service is for all the travelers around the planet, and it's a perfect reason for you to test it. You only have to upload some documents to initiate the process:
Passport scan

Proof of accommodation you might be asked to submit a hotel confirmation.

Invitation letter for business purposes.

Bank statement

Return ticket

Copies of your passport's main page

Digital passport-sized photo
The requirements above may be asked by immigration officers and it may vary from 1 individual to another. It's strongly recommended to own them just in case.
How much does it cost to apply for the Taiwanese eVisa?
The price of your Taiwanese R.O.C will vary depending on how quickly you need to have it. We offer you 3 options:
Standard processing Your R.O.C will be ready in 7 Business Days. In terms of the price, you'll have to pay USD $117.89.

Rush for USD $169.89 we send you the document in only 5 Business Days.

Super Rush processing it is for emergency and you need your Taiwanese R.O.C. as quickly as possible, then this is the best alternative you may choose. We will ship you the Taiwanese eVisa in only 3 Business Days. Just keep in mind that this alternative has become the most costly, which means you'll have to pay USD $227.89.
How long do I need to apply for this document?
You will probably need 30 minutes to make the online application, but this may vary in case you're very skilled with online forms.
How can I apply?
You don't must be tech-brainy to fill in the form. In addition, we offer a trustworthy customer service, available 24/7 for those cases when you need additional assistance.
The form includes three measures to complete:
In the first step, you must offer your basic information. You have to choose the best processing time for you.

At the second step you have to pay for your form and you need to reassess your information as well. Don't forget to double-check the spelling because a mistake can destroy your application form.

Although it is not necessarily the case, in the third step you may be asked to submit other supporting documents. After that, you have to upload your picture.
As you can see, it is not that hard to employ through iVisa's website. You can begin this online process here.
How many times can I enter Taiwan with my e-Visa if I'm from Laos?
If you're from Laos, you can receive a Single Entry R.O.C.
Do I must apply for a Taiwanese eVisa if I'm only in the International transit area?
No, you don't have to do that, but you must remain in the International Transit Lounge.
How do I know if my R.O.C is ready?
We'll email you the confirmation letter once the Taiwanese Government takes your R.O.C.
How can this eVisa seem like?
What should I do if I travel with kids?
You'll need other documents to travel with kids, and depending on their age, you can also apply for their R.O.C. separately. You can contact us to acquire more details.
Is it safe to apply for your own Taiwan visa with iVisa?
Yes, it's 's safe. We are a skilled company that has been supplying eVisas for several years. Many people today believe information can leak and put them in risk, but together with all our services, that's not the situation. We strongly protect all your information so don't worry about it.
In case you still have doubts about that, you can check our testimonials.
Where can I find more details?
For a quicker resolution, you can click here and begin talking to one of our client service representatives.