Taiwan has become the preferred destination for most travelers in Asia. First, however, you will need to obtain the Taiwan visa for Mauritian. If you don't know what it is or are looking for an alternative to get it, iVisa.com is here to help you. You can apply online right now, and our team will take care of the rest while you wait patiently at home.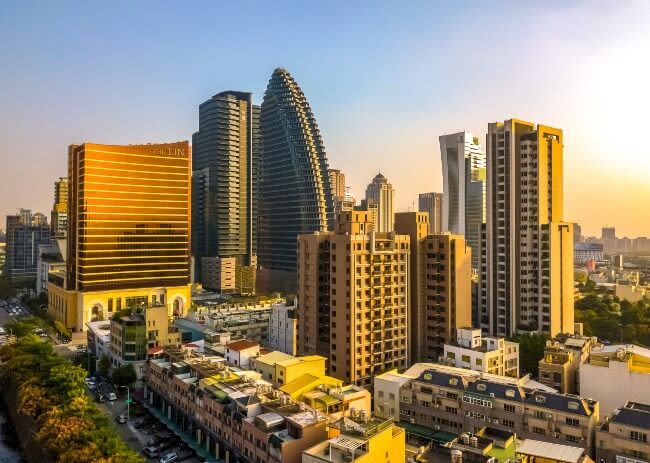 Find out more details about the Taiwan visa for Mauritian in our FAQS below.
Frequently Asked Questions
What is the Taiwan visa for Mauritian?
It is a mandatory travel permit that grants Mauritian citizens the possibility to enter Taiwan. It is issued electronically by the ROC and is valid for 90 days for a single entry. That means you will need to apply for another Taiwan visa for Mauritian when required.
What documents do I need to apply for my document?
Of course, iVisa.com won't ask you to provide for more than the essentials. That's why our team designed the following list of required items you must provide when applying:
Your current passport must be valid at the moment you apply for your document.
Any credit or debit card.
An email address where you can receive your Taiwan visa.
How much does it cost to get the Taiwan visa for Mauritian?
The final price will depend on the option you choose. iVisa.com prepared 3 possible alternatives that might be of your interest. Make sure to choose wisely which one better suits your needs.
Standard Processing Time: 7 Business Days - USD 25.00.
Rush Processing Time: 5 Business Days - USD 45.00.
Super Rush Processing Time: 3 Business Days - USD 75.00.
How can I obtain the Taiwan visa for Mauritian with iVisa.com?
As you know, iVisa.com is committed to helping you get your travel document in the easiest way possible. For that reason, we reduced paperwork to just 3 steps that won't take more than 10 minutes to complete. The most astounding fact is that you can apply from any mobile device.
First, complete a short application form and choose the processing time that you like.
Second, verify your information and pay for the service you will receive from us. You can use any debit or credit card of your preference.
Third, upload the required paperwork (if needed) and submit your request once you feel ready, to begin with, the process.
Is iVisa.com a secure travel agency?
For sure! iVisa.com helps travelers get their documents effortlessly. Our platform has been designed with the highest security standards to meet your expectations and prevent any possible leak to third parties. Don't hesitate to read our reviews if you want to check what other customers have to say about our services.
Can I contact you if I still have some queries about the Taiwan visa for Mauritian?
Absolutely! Our customer service agents can solve any doubts about the Taiwan visa for Mauritian. It is up to you to reach out to us for that purpose because we are available 24/7.
iVisa.com Recommends
Taiwan is one of the smallest countries in Asia and one of the least known globally. However, this country is full of culture, night markets, great outdoor activities, and you will have the opportunity to enjoy a fantastic stay because of the people's hospitality. If you consider traveling to Taiwan soon, you probably wonder about the possible destinations you can visit during your stay in the country. Fortunately, iVisa.com will recommend a few places that will be of interest to you.
Your first stop should be Taipei. It is the capital city of Taiwan and has one of the tallest green buildings on the planet with its bamboo shape, in which a commercial and financial center is located. This city has a lot to offer. If you are interested in tasting Taiwanese cuisine, you should go to Shilin Night Market. Here you can find dishes such as delicious skewers, grilled chicken, omelets and oysters, milk tea, and pearls. In this same city, you will find the Chiang Kai-Shek Memorial Hall. You will see beautiful gardens and buildings in the center of the memorial of the first president of Taiwan.