Nowadays, it's much easier to travel with an electronic visa. We can confirm that The Taiwan Government is issuing electronic visas for Qataris. Even better, iVisa.com provides a simple process to get it.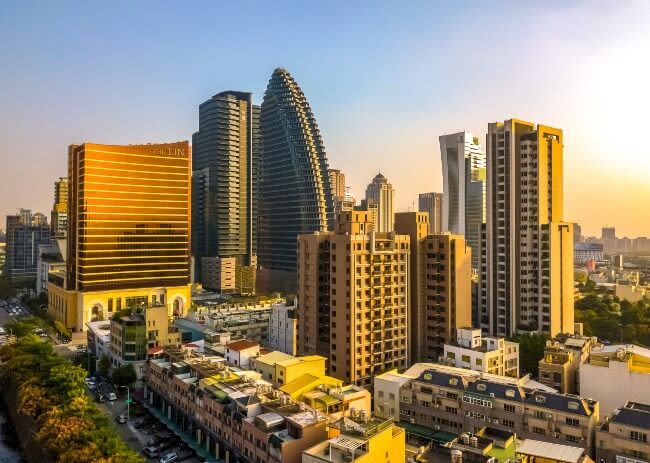 You can try our affordable service today. If you're traveling to Taiwan for business or tourism purposes, you can apply with us.
Find out more about the Taiwan visa for Qataris with iVisa.com. Read the following FAQs.
Frequently Asked Questions
Vaccination required to enter the country?
No! The Taiwan Government isn't demanding that travelers have the Covid vaccine. . Make sure to carefully check this information as it could change at any moment.
PCR test required to enter the country?
Yes! You need to take a Covid test within 72 hours of your arrival in Taiwan. Display the negative results from your PCR test as soon as you land in Taiwan.
Continue checking more details about the Taiwan visa for Qataris.
Quarantine required upon arrival to the country?
Yes! There is a quarantine requirement of 14 days for all incoming travelers.
What is the Taiwan Visa, and how do I apply?
The Taiwan visa is the official document that provides entry to Taiwan for tourism or business purposes. It's also available for visiting family members or attending international events.
The Taiwan visa for Qataris is valid for 90 days after issued and allows a Single Entry to the country. Also, you can stay a maximum of 30 days in Total in Taiwan with this visa. You can't extend or change the type of visa once you're in Taiwan.
The online process only takes three steps:
Complete the online form with personal details. Choose a processing time according to your preference.
Double-check your details and pay for the online service with a credit or debit card.
Attach the required documents and apply.
Expect the Taiwan visa for Qataris in your email inbox. We recommend printing the document and showing it to immigration authorities upon your arrival.
What are the processing times and fees?
Standard Processing time:

7 Business Days

-

USD $113.89

.
Rush Processing time:

5 Business Days

-

USD $164.89

.
Super Rush Processing time:

3 Business Days

-

USD $221.89

.
What are the requirements?
For the online process, all you need is:
Valid Passport - Your passport must be valid for at least 6 months after you enter Taiwan.
Email address - Receive the travel documents through your email.
Payment method - Choose between a credit or debit card.
Learn all about the Taiwan visa for Qataris with our expert team. Travel now with our help!
Can I trust iVisa.com?
Absolutely! We have helped countless travelers with all types of travel documents. Our previous customers have had excellent results with our services. We can help you with the Taiwan visa for Qataris. Trust us!
Check our testimonials and confirm we have the best service for your travel requirement on the feedback page.
Where could I find more information?
Get in touch with our customer care agents for any questions about the Taiwan visa for Qataris. We're available 24 hours a day.
iVisa.com is the ideal partner for your next trip to Taiwan.
iVisa.com Recommends
Head to Taipei, where you will find Taipei 101, which was at some point in time the tallest building in the world. Although it may not hold this record today, you must pay a visit here. Its incredible engineering can be seen from different parts of the city. Continue with the National Palace Museum, where you can find an impressive collection of Chinese imperial pieces. During the cultural revolution, Chiang Kau-Shek saved most of these pieces for the Taiwanese people.
We recommend visiting the Taroko National Park, where you will find the famous Taroko Gorge. Take the designated trail to explore the Eternal Spring Shrine, which features a gorgeous waterfall. Visit the Alishan Scenic Mountain Area, which offers fascinating photo spots and hiking trails. Take the train to upgrade your experience.
Don't miss Sun Moon Lake, the largest one in Taiwan. Stay in one of the local lodges and take a tour on a yacht. You can opt for the cable car, which will take you to the Formosa Aboriginal Culture Village. Taiwan has so much to offer you! Travel now!