Taiwan launched the Electronic Visa System in January 2016. By then, it was available to 23 countries, but now there are new nationalities that have the option to apply for this e-Visa.
Saudi Arabia is one of the countries that can apply for a Taiwan e-Visa. However, you need to know some things before applying, including which documents are needed and also the price to pay.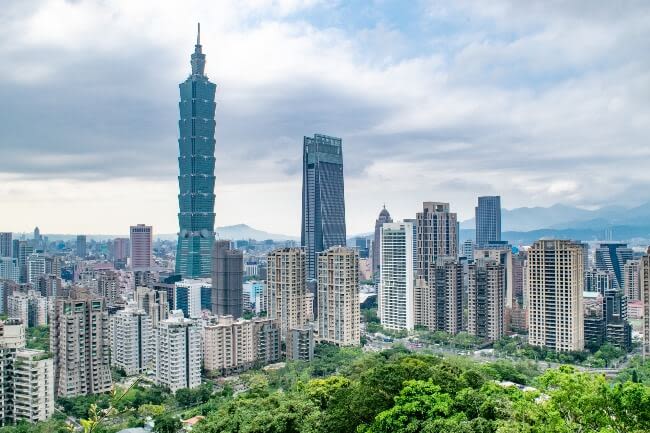 Don't forget that the Taiwan eVisa is mandatory, meaning that you'll need it to enter the country. Otherwise, you could get a denied entry.
It's not difficult to apply for it if that's what you think. It might be one of the easiest online processes available. Besides, iVisa.com created an online form that will make the process even simpler.
Read the questions below to find out how to apply for the Online Taiwan visa for Saudi Arabians.
Frequently Asked Questions
What should I know about the Taiwan visa for Saudi Arabians?
If you're a Saudi Arabian citizen, then you need a visa to enter Taiwan. But don't forget that you can apply for one visa online, so you don't have to go to an embassy.
The Taiwan eVisa is an electronic paper that authorizes you to enter Taiwan effortlessly. Once you get this document, you can stay 30 days in Total upon arrival. However, the Taiwanese e-Visa is available only for 90 days after issued.
What documents do I need to apply for the Taiwanese eVisa?
iVisa.com made this service easier so you can be spared from all the bureaucracy that goes with getting a Taiwan e-Visa.
At the same time, this company has proven how helpful its service is for travelers all over the globe. But that doesn't mean that you won't need to provide anything, you still have to get some items. However, thanks to iVisa.com's updated system, you will need just a few things:
Valid Passport: with at least 6 months of validity.
Valid email address: so you can receive your e-Visa
Payment Alternatives: it can be a credit or debit card, or even a PayPal account. This is important to pay iVisa.com's fee.
Depending on your situation, you may also be required to present the following:
Proof of accommodation: you may be asked to submit a hotel confirmation or a letter from a host in Taiwan.
Invitation letter: if you go to Taiwan for business purposes, you may have received an invitation letter, but that is not always applicable.
Bank statement: many countries will ask for proof that you can provide for yourself while in the country, and Taiwan is one of them.
Return flight ticket
Copies of your passport's main page
Digital passport-sized photo
Although it may differ from one person to another, the documents above may be requested by immigration officers, and it's highly recommended to have them at hand just in case. This will ensure that any unpleasant incidents like delays won't happen.
How much does the Taiwanese eVisa cost?
Although the processing times have different fees for your Taiwan e-Visa, the type of entry does not have any extra price. For that, iVisa.com provides you three options:
Standard processing: if you're not in a rush and you have a lot of time before planning your travel, then there's no point in selecting other options. This one will have your application ready in 7 Business Days. As for the price, it'll be USD $117.89.

Rush processing: this alternative will shorten the waiting period. Your Taiwan e-Visa will be in your email inbox in only 5 Business Days, but it costs a bit more than the previous one. You'll have to pay USD $169.89 this time.

Super Rush processing: if you're in a rush and you need your eVisa as fast as possible, then this is the best alternative you have. iVisa.com will send you your Taiwan e-Visa in just 3 Business Days. However, as you may expect, this alternative is more expensive. It costs USD $227.89.
How can I apply?
You have to fill in an online application form as part of the requirements in acquiring a visa. This form is very easy to accomplish so you don't have to worry about any tricky process. iVisa.com also prides itself on superb customer service representatives who are available 24/7 to help you in case you need help.
The form has three steps that you can complete with no pressure:
In the first step, you will need to fill in your basic information, which will only take some minutes. In this part of the application, you also have to choose your preferred type of entry, which can be single or double. You also have to select the preferred processing time.

In the second step, you have to review the information you have entered before so you can proceed with the payment. iVisa.com accepts credit/debit cards and PayPal as well.

In the last step you might be required to submit additional documents, but it's not always the case. The number of documents varies from person to person, depending on the situation. For example, Saudi Arabians traveling with kids will need additional documents if they're traveling without one of the parents.
As you can see, it's not that difficult to apply for this e-Visa with our online form. The document you receive is completely legal and trustworthy. When you feel ready to start your application, click here.
Do I have to apply for the Taiwan eVisa if I stay in the transit lounge?
No, you don't have to. There's no need to apply for a Taiwanese e-Visa as long as you stay in the international transit lounge to wait for your connecting flight.
What does the Taiwan eVisa look like?
Is it safe to apply for a Taiwan visa for Saudi Arabians at iVisa.com?
Yes, it's totally safe. We are a skillful company that has been issuing official Electronic Visas for more than 6 years. Many people believe that all the information on the Internet can quickly leak and put them in danger, but with our services, that won't happen. We always protect your information to avoid any danger, so don't worry about it.
If you still have doubts about iVisa.com's benefits, you can check these testimonials.
I still have doubts about this document, what should I do?
If you have any questions related to the online process, we recommend you contact our agents. On the contrary, if you want to know other information about the Taiwan visa for Saudi Arabians, enter this link, there you'll find more useful questions.
If you prefer to start the application process immediately, then go here. It's time to get down to business planning your next trip to Taiwan!