Taiwan is always an interesting place to get to know part of Asia. This enigmatic country has many fascinating attractions such as thermal centers and mountain areas. Plus, it has an impressive architecture that will make you love it even more.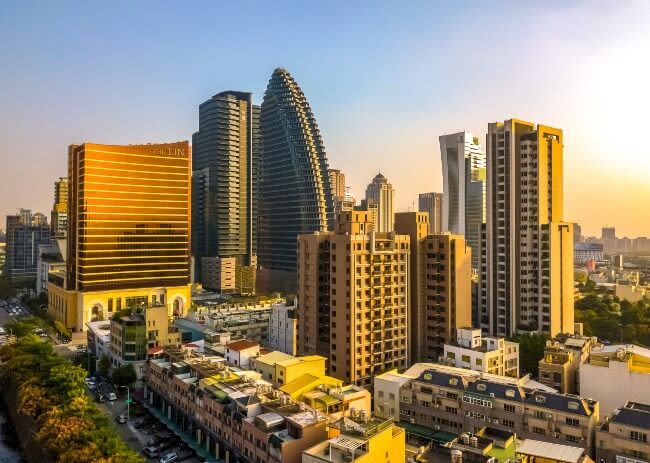 Traveling to this country is never a bad idea, especially if you're a Solomon Islander. With your Solomon passport, you can obtain the Taiwan eVisa and thus avoid the visit to the embassy or the wasted time at the airport due to a long queue.
The Taiwan visa for the Solomon Islander is nothing more than an online visa that you can obtain quickly. If you want to receive a good orientation on this travel document, we suggest reading the questions that we've addressed carefully in this article.
Frequently Asked Questions
How do I get the Taiwan visa for the Solomon Islander?
It's possible to get a Taiwan visa by going to the local embassy, but this way you'd have to waste much of your time. Going to an embassy is always a challenge for anyone's patience because the authorities there tend to ask you many things to get the travel paper. But, the good news is that it doesn't have to be the only way to get your visa.
As a Solomon Islander, you can apply for a Taiwan eVisa. This eVisa is available at iVisa.com, which is a great option to save time in comparison to the traditional way.
What does 'eVisa' mean?
The eVisa is not the same as the Paper Visa. The eVisa is available thanks to an electronic system (contrary to the Stamped or Paper Visa). This system is available for travelers who don't require to visit the embassy to travel to certain countries.
If you're a Solomon Islander, you only have to get a Taiwan eVisa to visit Taiwan. There's no need of visiting the consulate or any other Governmental office.
But if you weren't eligible for the eVisa, you'd still have to get the Paper Visa at the embassy.
What do I need to apply for the Taiwan eVisa?
At iVisa.com we make sure to offer you a simple application process. That's why we have designed a form that doesn't demand too many things from you. The list of items includes:
Your valid passport
Proof of accommodation
Invitation letter
Bank statement
Return flight ticket
Copies of your passport's main page
Digital passport-sized photo
Just remember that the authorities may or may not request the things on the list above once you arrive there. It is a case-by-case circumstance. Nonetheless, to prevent bothersome conditions, we suggest having them ready once you're there.
You can check more information about the requirements for the Taiwan visa for Solomon Islander on this link.
How much does the Taiwan visa for the Solomon Islander cost?
The price will be influenced by two factors: the country of origin and the processing time. At iVisa.com you'll be able to pay for the Government's fee and also iVisa.com's fee.
Remember that we're talking about the Taiwan eVisa, not the Paper Visa. You don't need a Stamped Visa to enter this country.
As for the prices, these are shown below. Keep in mind that they're based on Solomon Islanders and they include all the fees, so you shouldn't calculate anything on your side.
Standard processing: this option is probably the most requested as it's the least expensive. It costs

USD $29.49

and it makes you wait

7 Business Days

.
Rush processing: you'd wait

5 Business Days

and you'd have to pay

USD $51.99

this time.
Super Rush processing: this processing option only makes you wait

3 Business Days

, which is why it costs

USD $83.99

.
You'll always be able to check the price before paying, meaning that we won't charge you anything without your authentication.
Read more information about the Taiwan visa for the Solomon Islander here.
How can I apply?
Once you get your items ready, continue with the iVisa.com's online form, which is the simplest part. To achieve it, just follow this 3-step guide:
Step one, click here to access the online form. Once there, fill in the blanks with your basic info.
Step two, click on 'review and checkout'. In this section, you have to examine the information carefully and then pay for the eVisa.
Step three, join the documents we request you. We'll always tell you the exact documents you have to attach, so don't stress about it. Next, click the 'submit' button.
Take into account that we won't charge you anything until you're certain of the total price and you're sure to pay it. Besides, our payment program is automatic and secure, so it won't hold any payment information you give us if that's what you're worried about.
How safe is iVisa.com's online platform?
We've been issuing eVisas and other electronic travel authorizations for many years. That's why iVisa.com is a certified service that doesn't endanger any portion of its database. All the data you give us is completely secured and it won't be leaked.
In fact, we've been so concerned about these dangers and we've been working so professionally, that we've gained thousands of positive reviews. You can see them on this page.
These reviews are available on supported websites like Trustpilot.
Where to find more information?
Find out more information about the Taiwan visa for the Solomon Islander on this link. If you'd rather get personal attention, then check out our customer service center. We'll reach out to you via chat online, and we'll be available to solve your questions at any moment.
If you're ready to start this online procedure, then wait no more and go for it here.