Visa policy for Taiwan
The Taiwan visa policy refers to the different rules and documents a foreigner will require to visit Taiwan for business, tourism, or other purposes. This set of rules may vary according to the foreigner's intentions to travel, nationality, staying length, and other factors that the local government rates important.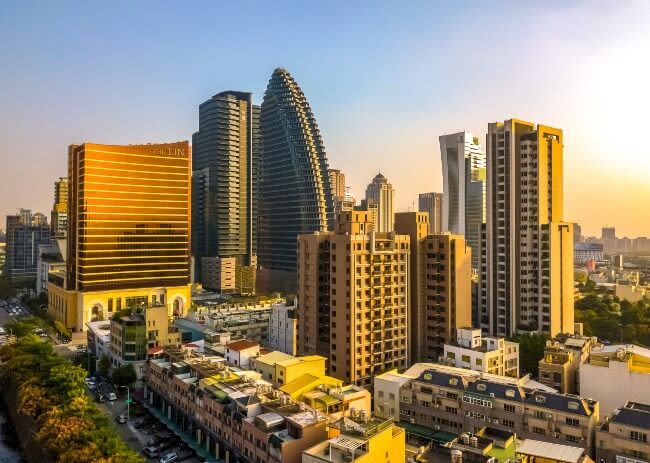 The Taiwan visa policy stands out for being flexible with international travelers. For example, foreign nationals from 66 countries can enter the Asian nation without a visa. They will only need their valid passports.
Most of these travelers can stay in the country without a visa for up to 90 or 30 days. The maximum time will depend on their nationality.
Taiwan visa policy also has the option to provide electronic travel authorizations for citizens from 20 nations. This option is also available for citizens of another six countries if they are traveling in approved groups.
Additionally, entry and exit permits on arrival are available for nationals born or holding passports from three countries.
Foreigners interested in working in Taiwan must get an employment visa or work permit from an embassy or consulate.
The other 180 foreign nationals who are not under the visa exemption, on arrival or electronic travel authorization scheme as per the Taiwan visa policy, must apply for their visa paper at an embassy or consulate.
Below, you can find more detailed information about the Taiwanese tourist visa policy, the kind of visas available, and other related data:
Tourist Visa Policy for Taiwan
The Taiwan visa policy for tourism purposes enables travelers from 66 different countries to visit the country without a visa. Twenty nationals from other countries can obtain a Taiwanese eVisa. Three different nationalities can obtain a visa/entry permit on arrival. The remaining 180 nationalities must apply for their visas at their nearest consulates or embassies.
Travelers from the allowed 20 countries can obtain their eVisas through a direct online application. The travel document will allow a single entry and stay within the country for up to 30 days. Electronic visas or eVisas are easy to get since there is no need to send extra documentation to the consular body.
Foreigners from around three countries can obtain visas or entry on arrival at the Taiwan Taoyuan International Airport. In case they are not entering through this terminal, they will receive a temporary entry permit, which they must update into a visa at one of the government facilities within the country.
Others must apply via their closest consulate or embassy, implying they will need to send their documentation there or even make an appointment to deliver these documents.
In the next sections, there is more information about the kind of tourist visas or permits:
The Taiwanese eVisa
The Taiwanese eVisa is an electronic visa that travelers from the following countries can acquire through a simple online application process:
Bahrain
Burkina Faso
Colombia
Dominica
Ecuador
Hong Kong
Kiribati
Kuwait
Mauritius
Montenegro
Oman
Panama
Peru
Qatar
Saudi Arabia
Solomon Islands
Swaziland
United Arab Emirates
The Tawainese government introduced this electronic document in 2016 as a strategy to foster tourism and eliminate bureaucratic processes. Travelers just need to apply for their eVisa online and will receive it in their emails.
Authorities issue eVisas that allow stays for up to 30 days valid periods with a single entry. They both can be issued for business or tourism purposes, depending on the traveler's intentions.
According to the Taiwan visa policy protocols, travelers must complete an online registration process, where they will provide basic information, such as their trip plan dates, contact information, and the digital version of their passport. After finishing the registration, they will receive their eVisa through their email addresses.
The Taiwanese eVisa for groups
Citizens from the following six Asian countries can get their eVisas, if, during the registration process, they deliver a supporting document that they are traveling with a larger approved group:
Cambodia
India
Indonesia
Laos
Myanmar
Vietnam

Taiwan Visa on Arrival and Entry Permits
Foreign nationals from Turkey can obtain a visa on arrival, free of charge, at the Taoyuan International Airport.
Once Turkish citizens arrive at the terminal, they must go and look for the application form to complete it and hand it over to immigration officials. If the traveler is carrying a temporary or emergency passport, they will have to pay a compulsory visa fare.
Turkish nationals can only acquire the visa on arrival at this terminal. If they arrive at the Taipei Songshan Airport, Kaohsiung International Airport, or Taichung Airport, they can get a temporary entry permit. However, later they will need to apply for a visa at the Bureau of Consular Affairs, located in Taipei, any of the Ministry of Foreign Affairs branches within the country, or the Taoyuan International Airport. Otherwise, they won't be able to exit Taiwan.
On-arrival visas are granted with a valid period of 30 days.
Taiwan Entry Permits for Macau and Hong Kong residents
British Overseas Citizens and Chinese nationals who hold permanent and legal residency in Hong Kong or Macau can get an entry/exit permit on arrival at Taiwanese airports. However, besides these main criteria, they must also meet one of the following requirements:
Being born in Hong Kong or Macau,
Have in possession of a Hong Kong Special Administrative Region passport, British National (Overseas) passport, or a Macao Special Administrative Region passport. It must be valid for at least three months when arriving in Taiwan.
Do not hold double nationality from any other country.
Macau and Hong Kong residents and nationals meeting these criteria can get their entry and exit permits on arrival or online. The entry permit is approved with a staying allowance of 30 days.
Other visa information for Taiwan
The Taiwan visa policy also brings the chance for all foreign nationals and Hong Kong and Macau nationals/residents to apply for the Taiwan employment Gold Card. With this card, they will be able to work legally in the Science and Technology, Education, Culture and Arts field, among other sectors profitable to the national economy.
Those individuals, who graduated from the top 500 universities in the world, can apply for a Taiwanese employment-seeking visa, which is granted for six months and with multiple entries.
Finally, it is important to mention the list of countries that national will need to apply for their paper visas at their closest Taiwanese consular office:
Afghanistan
Aland Islands
Albania
Algeria
American Samoa
Angola
Anguilla
Antarctica
Antigua and Barbuda
Argentina
Armenia
Aruba
Azerbaijan
Bahamas
Bangladesh
Barbados
Belarus
Benin
Bermuda
Bhutan
Bolivia
Bonaire
Bosnia and Herzegovina
Botswana
Brazil
British Indian Ocean Territory
The British Virgin Islands
Burundi
Cambodia
Cameroon
Cape Verde
Cayman Islands
The central African Republic
Chad
China
Christmas Island
Cocos Islands
Comoros
Congo
Cook Islands
Costa Rica
Cuba
Curacao
The Democratic Republic of the Congo
Djibouti
Egypt
El Salvador
Equatorial Guinea
Eritrea
Ethiopia
Falkland Islands
Faroe Islands
Federated States of Micronesia
Fiji
French Guiana
French Polynesia
Gabon
The Gambia
Georgia
Ghana
Gibraltar
Greenland
Grenada
Guadeloupe
Guam
Guernsey
Guinea
Guinea-Bissau
Guyana
India
Indonesia
Iran
Iraq
Isle of Man
Ivory Coast
Jamaica
Jersey
Jordan
Kazakhstan
Kenya
Kyrgyzstan
Laos
Lebanon
Lesotho
Liberia
Libya
Madagascar
Malawi
Maldives
Mali
Martinique
Mauritania
Mayotte
Mexico
Moldova
Mongolia
Montserrat
Morocco
Mozambique
Myanmar
Namibia
Nepal
New Caledonia
Niger
Nigeria
Niue
Norfolk Island
North Korea
Northern Mariana Islands
Pakistan
Palestinian Territory
Papua New Guinea
Pitcairn Islands
Puerto Rico
Reunion
Rwanda
Saint Barthelemy
Saint Helena
Saint Martin
Saint Pierre and Miquelon
Samoa
Sao Tome and Principe
Senegal
Serbia
Seychelles
Sierra Leone
Sint Maarten
Somalia
South Africa
South Georgia and the South Sandwich Islands
South Sudan
Sri Lanka
Sudan
Suriname
Svalbard and Jan Mayen
Syrian Arab Republic
Tajikistan
Tanzania
Timor-Leste
Togo
Tokelau
Tonga
Trinidad and Tobago
Tunisia
Turkmenistan
Turks and Caicos Islands
Uganda
Ukraine
United States Virgin Islands
Uruguay
Uzbekistan
Vanuatu
Venezuela
Vietnam
Wallis and Futuna
Yemen
Zambia
Zimbabwe