A number of 23 nationalities have access to a Taiwan eVisa, which means that if you are a citizen who is eligible, you can obtain an eVisa using an entirely online process.
The process is straightforward, and it is entirely online. All you have to do is gather a few documents, fill out the application, and hit submit. Your eVisa will arrive via email in the timeframe you choose. As for that, iVisa reassures you that you get the document precisely when you want it.
Many people who are in need of a visa wonder how long it is going to take. It is a valid concern, especially when you are on a tight schedule. However, going to the Taiwanese Embassy to apply for a visa may not prove to be as efficient as the online services provided by iVisa. It can take weeks to obtain your visa, and that may sometimes interfere with your plans. But with iVisa, you have no cause for concern whatsoever.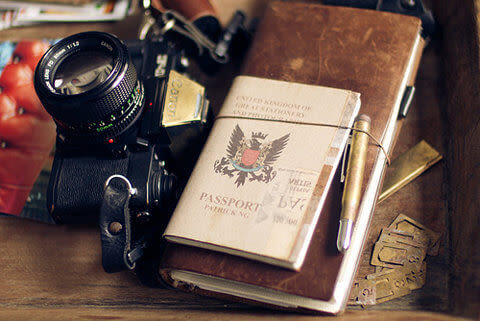 Frequently Asked Questions (FAQs)
Do I need a visa to travel to Taiwan?
In order to check if you qualify, all you have to do is visit the iVisa website, select your nationality and Taiwan as your destination, and you will find out instantly. If indeed you are eligible, iVisa will spare you of all the hassle you have to go through when you need a visa.
What is a Taiwan eVisa?
An eVisa is an official document issued electronically by ROC (Republic of China) overseas missions that allow foreign nationals to enter and travel in Taiwan. When an eVisa application has been approved, applicants are required to present the printout of the eVisa at the immigration checkpoint for verification upon arrival in Taiwan.
If the visa is zero cost, why do I need to pay?
Apply ahead and avoid wasting hours lining in the airport waiting to complete the visa will make things easier for you. To obtain an eVisa with iVisa, you just need a few minutes of your valuable time, then, we do the rest. That is the reason we charge you a small amount, and you will be able to have you eVisa in as little as 3 Business Days.
How long can visitors stay in Taiwan with an eVisa?
With a Taiwan eVisa, you will be able to enter the country for a maximum of 30 days in Total and with a Single Entry.
What are the documents required to apply?
Before starting to fill in your application, you should know that there are some documents you need to have. They are as follows:
A valid passport – check to see if the passport will still be valid all the while you are going to be in Taiwan.

Proof of hotel or accommodation – a letter from a host or a hotel confirmation should be enough.

Return flight ticket.

Invitation letter – usually, it is people who travel for business purposes who must present an invitation letter.

Bank statement.

A copy of your passport's main page.

Digital passport-sized photo.
You may not be required to show all the documents above, but it is best if you carry them with you. As it seems, the immigration officers ask to see them on a case by case basis, which means you may or may not have to submit them. To avoid any problems, make sure that you have them all.
How long is the Taiwan eVisa valid?
The Taiwan eVisa expires 90 days after today.
What are the processing times and prices?
To obtain your Taiwan eVisa with us, we propose three options for the processing time and price of it:
Standard processing time. It takes 7 Business Days for your application to be processed, and the total price is going to be USD 25.00 (service fees included).

Rush processing time. You will have your visa ready in 5 Business Days. The total cost will be USD 45.00 (service fees included).

Super Rush processing time. It means that you will pay USD 75.00 (service fees included), but your visa will be ready within 3 Business Days.
Click here to start your application.
How does the Taiwan eVisa work?
The Ministry of Foreign Affairs (MOFA) of the Republic of China (Taiwan) launched the eVisa Program on January 12, 2016. This simplified visa policy saves applicants' time, energy, and money. The applicant doesn't need to physically apply at the embassy or consulate.
Travelers of certain nationalities eligible for an eVisa must obtain an e-code from their host organizations in Taiwan prior to applying for an eVisa. To obtain the e-code, applicants must be invited to attend international conferences or activities in Taiwan – organized, co-organized or sponsored by central government agencies or certain non-governmental organizations.
How can I apply for a Taiwan eVisa?
The application for a Taiwan eVisa is really easy and should take you 10 minutes or less. It has only two steps:
The first one consists of you filling in general information like name, address, phone number, passport number, and so on. At this point, you will also be required to select the processing time.

The second step consists of revision and payment. The payment can be made using a credit/debit card. If you have a PayPal account, you can use that as well.
Click here to start. Once you make the payment, you can hit submit, and the visa will arrive via email in the timeframe you selected. You must print out the PDF document and take it with you when you travel to Taiwan.
Do I need to get a Taiwan eVisa for my kids too?
Yes. All foreign citizens wishing to travel to Taiwan require a visa, even kids.
How can I apply for my family or friends?
You can do it by applying here introducing his or her data and his or her required documents. In case you need to apply for more than one person, you can do so by clicking on 'Add new applicant' in the application form and completing the data required.
Is it safe to use iVisa to get my Taiwan eVisa?
We provide our clients with maximum safety for your personal data, confidentiality, and we invest a lot in the security of our database. Your personal information could not be safer. You can check what hundreds of happy customers say about us here.
I have more unresolved questions, where can I find more info?
For a faster resolution click here and start chatting with one of our customer service representatives. Also, you can find more info and FAQs here.