Tajikistan, positioned in Central Asia has indeed some vaccine requirements (go to Frequently Asked Questions to see the listing). More than 100 nationalities will need a Tajikistan e-Visa to go inside this mountainous country. iVisa.com has settled up this process for you in a few and easy steps.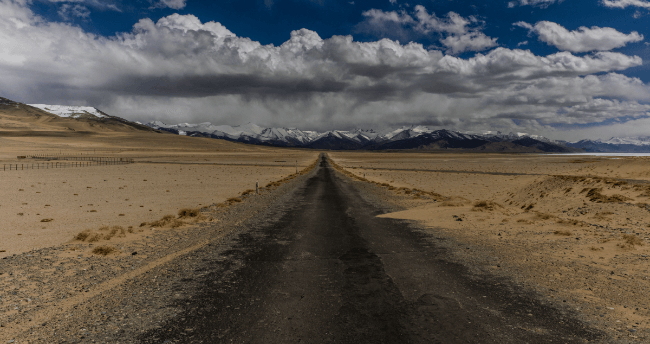 Once the Tajikistan e-Visa application is complete you will be able to travel around this magnificent country that is still longing to be explored.
Some places to visit are the Pamir Highway, the Wakhan Valley, the Jizeu Bridge, the Fann Mountains, the Iskander Kul lake, and the Rudaki Park in Dushanbe (capital city).
Solicit your Tajikistan e-Visa.
Do I need a vaccine to travel to Tajikistan?
Yes. A complete vaccine checklist can be found on the Frequently Asked Questions (FAQs) part of this article.
Additionally, a Tajikistan e-Visa is required for entry besides the vaccine index. iVisa.com offers you the possibility of applying 100% online.
To apply, please fill out the application form with your personal and traveling information, including a scanned image of your passport.
Choose a processing speed (prices are detailed on FAQs) and pay with a credit/debit card or PayPal account.
You will collect your Tajikistan e-Visa in your email inbox. You may print it or display it to airport staff from your mobile device.
Frequently Asked Questions
Which are the vaccine requirements to travel to Tajikistan?
Recommended.
Hepatitis A.
Hepatitis B.
Typhoid.
Rabies (if during the trip you will be close to dogs or wildlife).
Required.
Chickenpox (Varicella).
Diphtheria-Tetanus-Pertussis.
Influenza.
Measles-Mumps-Rubella (MMR).
Polio.
Get your Tajikistan e-Visa today.
Is the Yellow Fever present in Tajikistan?
No.
Fill out the application for a Tajikistan e-Visa.
What are the areas with a higher risk of Malaria in Tajikistan?
There have been scarce indigenous cases but they shouldn't be a hazard for travelers. Still, you can wear bug repellent.
Apply here for a Tajikistan e-Visa.
Is the Dengue fever a threat for travelers in Tajikistan?
No.
Is a negative PCR (COVID-19) test required to travel to Tajikistan?
Yes.
Apply now for your Tajikistan e-Visa.
What are the government fees for the Tajikistan e-Visas?
USD 31.00

(e-Visa)

USD 51.00

(e-Visa GBAO) Note: This visa corresponds to the Kuhistani Badakhshan Autonomous Region also known as Gorno-Badakhshan in the Pamir Mountains (Eastern Tajikistan).
Both are valid for 90 days after issued and a single entry. Government fees must be paid upon arrival.
Order your e-Visa for Tajikistan today.
What are the processing times and costs?
iVisa.com has three (3) types:
6 Business Days

(Standard)

USD 51.00

4 Business Days

(Rush)

USD 81.00

2 Business Days

(Super Rush)

USD 101.00
Take me to the e-visa application form.
Why should I trust iVisa.com to get my Tajikistan e-Visa?
iVisa.com strives to supply a swift and harmless environment online in order to keep your individual information guarded. Please read our testimonials board to confirm that you are in the right place.
Get to iVisa.com's Tajikistan travel page.
Where can I obtain additional information?
Please contact our support agents which are 24/7 available to answer all your questions, doubts, or concerns about the Tajikistan e-Visa or any other travel documentation.
iVisa.com recommends
The Fann Mountains are a citadel of turquoise lakes and tall summits that stretch between the Fandarya and Archimaydan rivers. Among the most prominent lakes, we must mention Iskanderkul, Alauddin (located in the valley of the Chakdara River), Kulikalon Lakes, and Big Allo. Its highest point, Chimtarga Peak, has an altitude of 5,489 meters but the truth is that this mountainous system has hundreds of peaks. This is a great site for hiking, climbing, mountain biking, camping, or kayaking.
To take a tour, you will need to access it from Panjakent (also known as Penjikent), a city in the Sughd province on the Zeravshan River. During your journey, you may come across the only human inhabitants of these mountains, the peaceful Tajik herdsmen. The Mutnye lake excursion is very popular in the region. Haft-Kul "the seven lakes" is a chain of lagoons that extend 20km long. This is definitely a must-hike or car ride you cannot miss.
Each of these lagoons has a different tone of blue as you go further and this is due to the minerals in the water. Undoubtedly, the Fann Mountains contain some of the most beautiful lakes in this country. Just by looking at their aquamarine frozen waters, the most audacious traveler will be delighted. After seeing the pictures you won't hesitate to buy an airline ticket for Tajikistan.