Tajikistan is a diverse country that is unknown to most travelers going to Asia. Australian tourists wishing to visit this splendorous country must get a visa to enter and stay there.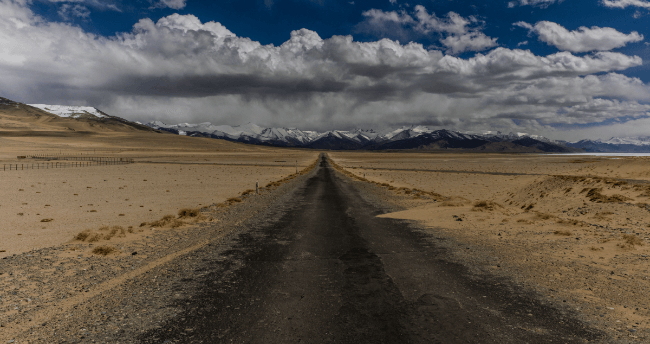 You can get it online with iVisa.com, which won't take more than 15 minutes to complete, and you will receive assistance from professionals at any time you need help.
Check out more details about the Tajikistan Visa cost and application for Australians.
Frequently Asked Questions
What do I need to know about the Tajikistan Visa Cost and Application for Australians?
Travelers holding an Australian passport must get a Tajikistan Visa to enter the country without any restriction. It grants them full access for a certain time. However, if you're pretending to visit the GBAO region, you will need a special travel permit that you can obtain with iVisa.com assistance.
Now, you might wonder about the Tajikistan visa cost and application for Australians, but iVisa.com will solve it in the other questions.
What are the requirements to obtain the Tajikistan visa?
You will need to provide the following details:
Your email address so you can receive your visa once it is ready.
A valid means of payment such as your debit or credit card.
Your passport scanned.
How much does it cost to get my document with iVisa.com?
We know you're searching for Tajikistan visa costs and application for Australians. For that reason, we offer the following three options based on your budget.
Standard Processing Time: You receive your document (

6 Business Days

) with the lowest fee possible (

USD $64.99

).
Rush Processing Time: you receive your document faster (

4 Business Days

) for a higher price (

USD $119.99

).
Super Rush Processing Time: you get your visa almost immediately (

2 Business Days

) for the highest cost possible (

USD $175.99

).
What are the steps to acquire my visa online?
There won't be so many! So we have designed the following process that won't require more time than needed.
First, complete your application form here with your personal information. Then, choose the processing time option that better meets your needs.
Second, verify your data and pay for the service.
Third, upload the required docs and submit your form.
Is iVisa.com a safe alternative?
Yes, it is! If you are worried about your security, you must know that iVisa.com counts with a privacy policy stating we won't leak your information to advertisers. It means we will protect your data from third parties, and it will be used to get your e-Visa.
If you're unsure about it, you can read the reviews from our satisfied customers who had an enjoyable experience with our services.
Where can I find more details about the Tajikistan Visa Cost and Application for Australians?
At iVisa.com, we want our clients to feel comfortable with the service they will receive from us. For that reason, if you're still hesitant about the Tajikistan Visa cost and application for Australians, our customer service agents will help you 24/7.
You can also chat with us via email at [email protected].
iVisa.com Recommends
Tajikistan is one of the most popular destinations on the Asian continent for being part of the Silk Road. The country was home to Muslim philosophers, Arab poets, and scientists who drove the world's intellectual development. Today, tourists are rediscovering this magnificent country where they can have the best vacation ever. If you are not sure where to go, don't worry! iVisa.com will recommend you a couple of places that may be of interest to you.
Without hesitation, your first stop should be Istaravshan. It used to be one of the most important and iconic places during the Samanid dynasty before it was destroyed by the Mongols and rebuilt by the Timurids. Here you can buy handmade knives, finely embroidered fabrics, exquisite ceramics, and traditional shoes. In addition, we recommend you take a look at the various temples and mosques that are part of the place. Travelers will also have the opportunity to visit Jizeu Valley. Unfortunately, there's no road to enter the place, so you will need to take the closest cable chair and then walk until you reach the meeting point.
There are many other things to do in Tajikistan. Nevertheless, you will need to get your travel documents first.