Visa Policy for Tajikistan
The Tajikistan visa policy is all about the requirements a foreign traveler will need to access the country. It also states the exempted nationalities that can travel Tajikistan without a visa and the sort of travel documents others will require to do the same.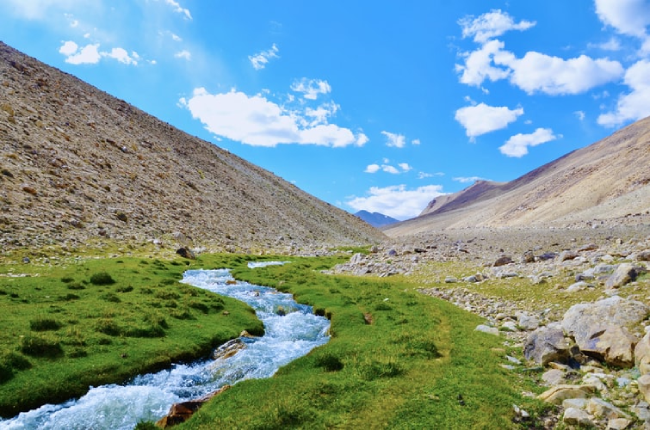 The kind of travel document you will require to enter Tajikistan depends on many circumstances, such as your trip's intentions, length of your stay, and your nationality.
The Tajikistan visa policy is mostly open since more than 121 nationalities can travel with an electronic travel authorization, and ten nationalities do not need a visa. The rest will need to apply for one at their nearest consulate or Embassy.
The time you can stay legally in the country will vary according to your nationality. Some travelers, who are visa-exempted, are allowed to stay unlimited, while others can visit for 90 or 30 days.
Your nationality will also determine the valid time you can stay within the country with your electronic travel authorization and your entrance allowance (multiple or single-entry).
All countries can currently travel to Tajikistan since there are no restrictions or bans for any nationalities.
If you want to work and stay for a long-term in this Central Asian nation, you have to possess at least a work visa.
Please keep reading the following information specifically about the tourism Tajikistan visa policy:
Tourism Visa Policy for Tajikistan
If you are planning to travel to Tajikistan, you would rather require an eVisa (electronic visa) or a paper visa issued by a Tajikistan embassy or consulate depending on your nationality, as stated by the Tajikistan visa policy for tourism purposes.
The eVisa is an electronic travel authorization that nationals from more than 121 countries can obtain through an online application process. It works the same as a normal visa.
The foreign travelers who are not part of this list will need to apply for a paper visa and go through the regular visa process petition that may require an in-person interview; unless you hold a passport from any of the ten exempted visa countries.
The minimum requirement to acquire these documents is to have a valid passport for at least six months, the intended trip date, and the money to pay for the eVisa or paper visa fee.
Below, you will have access to more information about each one of the available visas according to the Tajikistan visa policy:
The Tajikistan single eVisa
The Tajikistan eVisa is an electronic travel authorization that acts as a regular visa. It enables travelers to access the Asian nation as any paper visa will do. However, you can get it through an efficient and fast online application process that reduces time and effort because you won't have to do the process with the embassy or consulate.
Here is a comprehensive list of the more than 120 nationalities able to apply for an eVisa based on the Tajikistan visa policy:
Albania
Algeria
Andorra
Angola
Anguilla
Antigua and Barbuda
Argentina
Armenia
Australia
Austria
Bahamas
Bahrain
Barbados
Belarus
Belgium
Benin
Bhutan
Bolivia
Bosnia and Herzegovina
Brazil
Bulgaria
Burkina Faso
Burundi
Cabo Verde
Cambodia
Cameroon
Canada
Cayman Island
The central African Republic
Channel Island
Chile
China
Cocoas Island
Colombia
Comoros
Congo
Costa Rica
Cote d'Ivoire
Croatia
Cuba
Czech Republic
Denmark
Dominican Republic
East Timor (Timor-Leste)
Ecuador
Egypt
El Salvador
Estonia
Eswatini
Falkland Island
Fiji
Finland
France
Gabon
Georgia
Germany
Gibraltar
Greece
Guatemala
Guinea
Guinea-Bissau
Haiti
Honduras
Hungary
Iceland
India
Indonesia
Iran
Iraq
Ireland
Israel
Italy
Japan
Jordan
Kuwait
Kyrgyzstan
Laos
Latvia
Liberia
Libya
Liechtenstein
Lithuania
Luxembourg
Macao
Maldives
Marshall Islands
Mexico
Micronesia
Moldova
Monaco
Mongolia
Montenegro
Morocco
Myanmar (Burma)
Nepal
Netherlands
New Zealand
Nicaragua
North Macedonia
Norway
Oman
Palau
Panama
Paraguay
Peru
Philippines
Poland
Portugal
Qatar
Ross Dependency
Russia
Saint Kitts and Nevis
Saint Lucia
Saint Vincent and the Grenadines
San Marino
Sao Tome and Principe
Saudi Arabia
Serbia
Slovakia
Slovenia
South Africa
Spain
Suriname
Swaziland
Sweden
Switzerland
Syria
Taiwan
Thailand
Togo
Tunisia
Turkey
Ukraine
United Arab Emirates
United Kingdom
United States
Uruguay
Vatican City
Venezuela
Vietnam
Yemen
If your passport country is on this list, then you can go through a much quicker and easier online process. You will deliver your basic information along with your trip plans to complete the online form. Then, make the payment with a credit card, and choose how you will receive your electronic tourist visa.
After your visa is approved, you can select if you prefer to collect your eVisa in the closest Tajikistan diplomatic mission (you should have registered on the application form) or receive it at Dushanbe International Airport whenever you arrive.
You will receive a valid eVisa for a valid period of 60 to 90 days, with a single and multiple entry allowance depending on your nationality.
The Tajikistan eVisa GBAO
The Gorno-Badakhshan Autonomous Province is an autonomous region in Tajikistan, corresponding to 45% of its land. Based on the Tajikistan visa policy, foreigners require a special permit to visit it. So for this matter, you can apply for an eVisa along with this special permit.
The fee for the Tajikistan eVisa GBAO will have a higher price, but you will be able to access the entire GBAO, except the Lake Sarez that requires another special permit.
It is important to remark that you can apply for Tajikistan eVisas for both purposes, tourism, and business. However, for the business eVisa, you will have to send additional documentation supporting your trip.
The Tajikistan Embassy or Consular Visa
If your nationality is not listed in the visa exemption or eVisa list, then you will have to request a paper visa at the closest Tajikistan embassy or consulate.
In this case, you may be required to make an appointment for a personal interview, where you will also need to hand over your support documents, including the visa application form.
The support documents needed to get your visa differs from nationality to nationality.
Other visa information for Tajikistan
If you want to work in Tajikistan, you will need to apply for an employment or work visa at any consulate or Embassy of Tajikistan. You will require a sponsor letter from your company and other important related documents.
Regarding the countries listed as exempted for Tajikistan visas, here is a list stating the time nationals from those countries can remain within the nation:
Unlimited stay
Belarus
Georgia
Kazakhstan
Kyrgyzstan
Moldova
Russia
90 days
Armenia
Azerbaijan
Ukraine
30 days