The Tanzania Tourist eVisa allows you to enter the country through designated airports or land crossings and explore the country for 90 days. This eVisa lists your travel and personal information that you must print out and present at immigration.
Tanzania Tourist eVisa is not working - When applying for a Tanzania Tourist eVisa to enter a country, it is vital to fill out the required fields and double-check your information. If the border agents determine your visa was fraudulently obtained, you will be denied entry. To be sure you know all the information, you should read our Tanzania Tourist eVisa information page before applying yourself.
At iVisa.com, we make applying for visas simple. We give you access to all the travel documents you need, and our customer service staff can answer any questions you have about your visa application.
Tanzania Tourist eVisa is not working - Learn more on our FAQs below.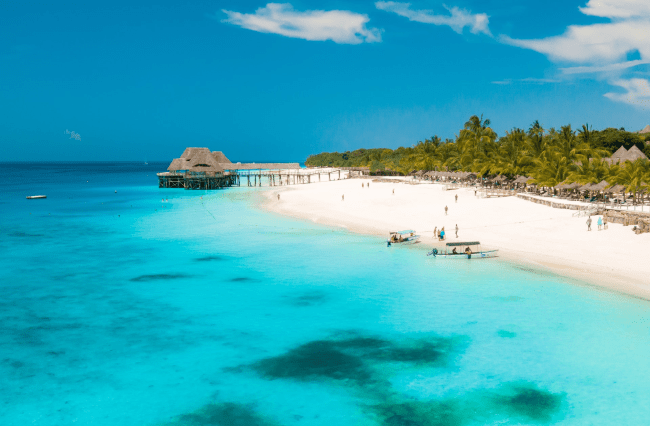 Tanzania Tourist eVisa form Common Errors and FAQs
Not having the necessary certificates for the Tanzania Tourist eVisa
Some applicants are rejected for the Tanzania Tourist eVisa, but they do not have the required policy clearance certificate. So before applying for this visa, request to know all about the type of certificate you need.
Tanzania Tourist eVisa is not working - If you don't know what the policy clearance certificate means, you should contact an expert.
Applying for the Tanzania Tourist eVisa too late
The Tanzania Tourist eVisa is a government-issued document that takes at least 10 business days. Most travelers do not know this information and try to apply only a few days before traveling.
Tanzania Tourist eVisa is not working - If you try to apply for a travel document on such short notice, you will most likely have to change your travel date.
Doing it alone is not always the best idea
Sometimes, it can be challenging to navigate government websites and fill out forms in a language you don't know, so we're here to help. That is why at iVisa.com, you can fill out any visa application in the language you prefer. In addition, our experts will double-check your application to make sure you haven't made a mistake that will delay the process.
Tanzania Tourist eVisa is not working - Some people believe that saving money instead of hiring an expert is the best solution. However, this can end up costing more in the long run.
Making a mistake on your Tanzania Tourist eVisa
Everyone makes mistakes from time to time. However, you can avoid making errors when applying for a Tanzania Tourist eVisa by researching and keeping informed about the application process.
Tanzania Tourist eVisa is not working… Unfortunately, these kinds of mistakes can affect your travel schedule.
iVisa.com has a service for people who value their time and money. We can help you process visas, immigration forms, and travel documents online, so you don't need to waste your time filling out applications just to complete your trip planning.
Our customer support team is happy to help you. If you have questions about the application process, feel free to ask them. Also, if you have any problems related to your electronic visa, just let us know, and we will be glad to assist you.
Tanzania Tourist eVisa is not working - With iVisa.com, you will save time and money.
What is the process of applying for the Tanzania Tourist eVisa with iVisa.com?
Just scan and upload the following documents, and you are good to go!
Passport information page, with at least six months validity.
Currently taken passport photograph.
Your email address.
Payment method, credit or debit cards.
Tanzania Tourist eVisa is not working - You can upload and submit these documents with the help of our experts.
iVisa.com Recommends
Anyone who loves wildlife should visit the Serengeti sometime. The park was established in 1951 to protect the impressive phenomenon of the Great Migration when more than 3 million herbivores travel some 3,000 kilometers each year to reach the Masai Mara in search of more fertile land.
Serengeti National Park is Tanzania's primary source of tourism and a fantastic place to see animals in total freedom. Acacia trees, forests, savannahs, and rivers populate the park. Lions, leopards, rhinos, buffalos, and other species such as cheetahs, hyenas, and zebras call the park home.
Serengeti National Park can blast a traveler with sensory input--the sights, sounds, and smells of the savanna are ever-present. You'll spend your days on foot or in a safari vehicle observing the fascinating simplicity of the inhabitants' lives, watching zebras and gazelles graze alongside lions, cheetahs, and leopards.
We advise you to schedule at least three days at this destination, as the park has 14,763 square kilometers of sparsely populated terrain. In addition, you can take a hot air balloon ride and enjoy one of the most beautiful landscapes of Africa from above.