Visiting a country like Tanzania is always a good idea. It's a great country if you want to discover beautiful landscapes and a great variety of wildlife. But before planning that trip to Tanzania, remember to consider what kind of documents you might need when landing.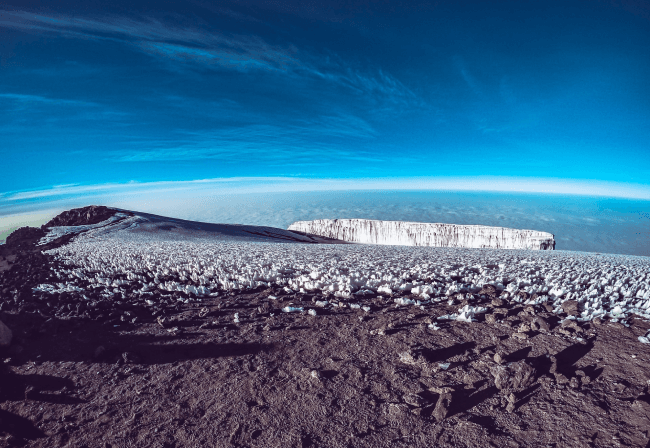 Depending on each nationality, these travel documents vary. In the case of Armenian citizens, they need a Tanzania visa for Armenian citizens, but this is nothing more than an electronic visa that you can obtain by using this online form.
The Tanzania eVisa is the official name of this electronic document, which allows you to enter Tanzania without many complications.
To know how to complete the online form successfully, we recommend reading the questions below.
Frequently Asked Questions
What is a Tanzania eVisa?
Before applying for the Tanzania eVisa, keep in mind that this document is similar to the conventional visa but works through an electronic link. This link will be in your passport, so your passport must be biometric.
Another detail that you should consider about the Tanzania eVisa is that it's a document authorized by the Tanzanian government. It's the only thing you would need to enter (at least with your Armenian nationality). The document that we deliver on iVisa.com is the official and authorized one. You don't have to worry about our platform, it's totally secure and certified.
Remember that with iVisa.com you can apply for both a tourist eVisa and the Volunteer eVisa, depending on what you want to do in the country.
The eVisa for Tanzania is the only Tanzania Visa for Armenian Citizens you need. You can review other detailed information in this document here.
What items do I need to apply for a Tanzania eVisa?
One of the things you need to enter this country is a biometric passport. With the biometric passport, the correct functioning of your Tanzania eVisa is guaranteed.
Aside from the passport, there are other items you cannot forget while completing the online form. These are:
A visible photocopy of the passport, at least of the information page.
A passport-size photo that follows the authorized measurements for entry (you can get help with this by using our photo service).
A copy of your plane ticket.
An email that's in use (to which you have direct access).
A Paypal account or a credit or debit card for payments.
You wouldn't need anything else, but remember that if you apply with another website, the list may vary.
For more information about the Tanzania Visa for Armenian citizens, click here.
What is the price of the Tanzania eVisa?
The price of this document may vary a little depending on how fast you want it and also what your budget is. The good news is that with iVisa.com any of the options will be quite fast. These are:
Standard processing choice: you'll wait only

10 Business Days

for a total price of

USD 91.99

.
Rush processing choice: this option is quicker, it makes you wait only

7 Business Days

by paying

USD 134.99

.
Super Rush processing choice: with this processing option you wait less than a week, only

5 Business Days

, and you'll have to pay

USD 165.99

.
Click here to get more information about the Tanzania Visa for Armenian Citizens.
How long can I stay in Tanzania with an eVisa?
Another important detail about the Tanzania eVisa is the maximum stay it offers you. With this document, you can be in the country for a total of 90 days Per Entry. It offers a Single Entry and it's valid for 90 days after arrival. This means that you don't have to use it immediately, you can do it at any time, as long as it's within the validity period of one year.
How can I get my Tanzania eVisa?
To receive your Tanzania eVisa efficiently and smoothly, we recommend following these 3 simple steps:
Fill in the form with general and basic information in the first step. Then, pick the processing option you prefer for your trip to Tanzania.
Review the information you previously gave to continue with the payment. You can use your PayPal account or your debit/credit card for payment.
Attach the items required once you review and pay, and then click the 'submit' button to complete the process.
That would be all your job as the rest is ours. The next thing to do is to wait for your Tanzania eVisa according to the processing plan you selected.
Get more information about the Tanzania Visa for Armenian Citizens here.
How much time do I need to apply?
The online form that we design at iVisa.com is quite effortless, so it may only take you between 10 and 15 minutes maximum.
Is it safe to use iVisa.com?
Yes, for sure. You can trust our services. We've adopted strong measures so that no information you offer us is leaked. Also, we have at our disposal a performance team that will be in charge of accurately processing your Tanzania eVisa. This way, you can obtain it swiftly and efficiently.
You can read what other clients think about us here, this might be helpful in your final decision to process your eVisa with us.
Where can I get more information about the Tanzania Visa for Armenian Citizens?
To learn other useful information about the Tanzania Visa for Armenian Citizens click on this link. Remember that you can always keep exploring our website to read other facts about travel documents around the world.
You can contact us via online chat as well.
But, if you feel ready to take the next plane to Tanzania, then apply for your Tanzania eVisa on this link.