If you're planning to visit Tanzania as an Aruban citizen, you'll need to get your visa online at least a week or two before heading to this exotic country. With your Aruban passport, you can choose from single-entry visas or multiple-entry visas.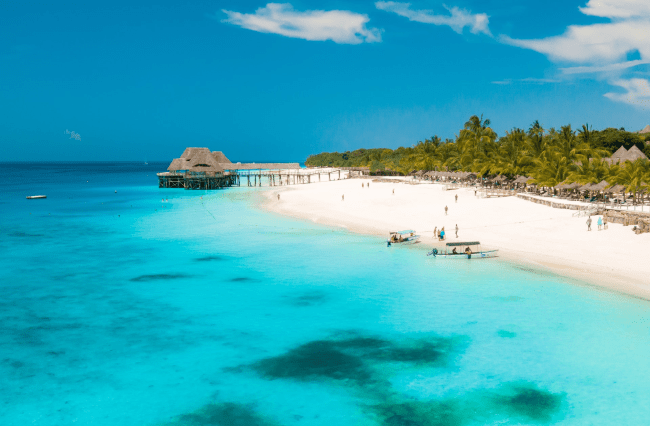 The Tanzania visa for Aruban Nationals can be classified as a Tourist eVisa and also as a Volunteer eVisa. Both eVisas are available at iVisa.com, so you don't have to keep searching for other complicated websites to apply.
Tanzania began issuing e-Visas in November 2018. With this update, travelers like yourself can save money and effort.
We invite you to keep reading the questions below to learn more about the Tanzania eVisa and how to apply for it.
Frequently Asked Questions
Do I need a valid passport to visit Tanzania?
Yes, you do. Each Aruban citizen must have an Aruban passport that's valid for a minimum of six months from the day you leave Tanzania. This is necessary to apply for a Tourist e-Visa.
What is the Tanzania eVisa?
The Tanzanian eVisa is a document authorized by the Tanzanian government that allows you to enter this country through an electronic link in your passport. This document is very similar to the conventional visa, but the way to obtain it's simpler and faster, which saves you a lot of work while planning your trip.
If you want to know other details of the Tanzania Visa for Aruban Nationals, we invite you to enter this link.
How long can I stay in Tanzania with the Tanzania eVisa?
Whether you're looking for a Tourist e-Visa or a multiple-entry visa, the maximum stay for Aruban nationals is 90 days Per Entry. A multiple-entry visa is valid for a maximum of 90 days after arrival, but you must depart Tanzania at least once every 90 days and then re-enter. This means you cannot stay straight through an entire year in Tanzania without leaving. Remember that you can apply for the Volunteer eVisa as well, and it also has a 90-day validity.
What do I need to apply for my Tanzania eVisa?
The online visa application we created is easy to apply for. Just have the following documents and information available once you apply for the online Tourist e-Visa:
Valid Passport: your Aruban passport must have a minimum of six months validity from your last day in Tanzania or Zanzibar Island.
Flight Itinerary: you have to show to Tanzanian Immigration Officials upon arrival that you have a ticket of departure that's within the 90 days Per Entry.
Passport Digital Scan: you must upload a copy of your passport bio page for the e-Visa application, and you will need to carry two recent passport photos with you to enter Tanzania.
Email Address: after we process your application, your Tourist e-Visa will be sent to a valid email address that you use on your online visa application.
Yellow Fever Certificate: if you're from or passing through a country with a risk for yellow fever virus transmission, you will need to show this certificate to the Immigration Officer when you land in Tanzania.
Methods of Payment: we accept multiple types of credit and debit cards like Visa and American Express. We also can process PayPal as a standard payment method.
What is the cost and the processing time?
We understand. You may want to have an e-Visa quickly, so instead of wasting effort going to your local embassy or consulate, you better apply for an e-Visa right now from your computer. We have three distinct processing times and rates for Aruban citizens to choose from. Those three options are:
Standard processing: your e-Visa will arrive by email within

10 Business Days

, and the e-Visa cost will be

USD 96.49

.
Rush processing: your e-Visa will be ready in your email inbox within

7 Business Days

, and the e-Visa will have a price of

USD 129.99

.
Super Rush processing: you'll get the document in

5 Business Days

, and it'll have a cost of

USD 144.99

.
How can I apply for this document?
To apply for this document you just have to follow this series of steps. Keep in mind that it won't take you long and that it'll be something very simple that you can do at any time at home:
Write your basic details in the first step and select the processing time you prefer.
Review the information you gave in the first step before paying for iVisa.com's service using your Paypal or credit/debit card.
Attach the documents you see we ask on screen and send the form once it's ready.
Get ready to receive your Tanzania eVisa according to the processing time you selected.
You can read more information about the Tanzania Visa for Aruban Nationals here.
Do I have to visit Tanzania on the exact day specified in my application?
That's not necessary as the validity period of your eVisa begins from the date specified in your application form. This means that you can enter Tanzania on any date within this valid period.
Is iVisa.com's online service safe?
We offer a service that not only works quickly and professionally but also protects your information as much as possible. Therefore, you can trust our web platform to apply for your Tanzania eVisa whenever you want.
Where can I get more information about this eVisa?
To read more information about the Tanzania Visa for Aruban Nationals, click here. Don't forget to contact us at any time if you need help.
We know you need a fast, secure online e-Visa application process. Join the thousands of successful and happy iVisa.com's clients we've had the pleasure to serve.
We hope you have a great vacation in Tanzania!