Are you traveling to Tanzania from Australia? Do you know how to get a Tanzania Visa for Australians? Tanzania Visa for Australians can be obtained easily by applying online. To get this e-Visa, you don't have to visit the embassy.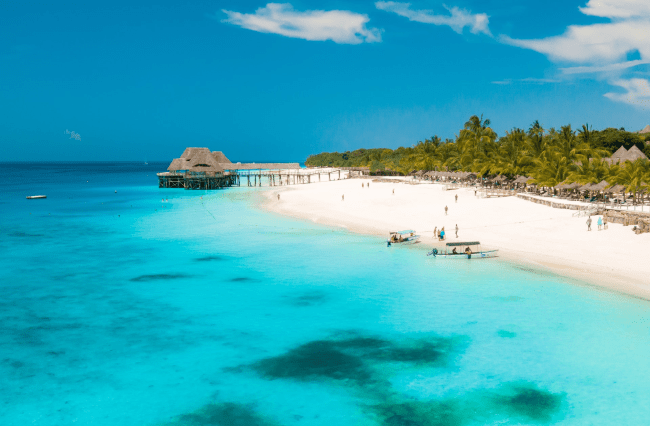 You can contact iVisa.com and take advantage of our unrivaled services to get a Tanzania Visa for Australians. We have a team of experts who are available 24/7 to assist you at every step of the application.
We just need some information from your end that you have to fill out in the application form available on our website. Depending on your travel plans, you have to select the processing speed. We will check your application and ask you to make changes if needed. You will receive your application through email and you can take a print of the document to show at the port of entry.
To learn more about the Tanzania Visa for Australians, you can go through the following questionnaire:
Frequently Asked Questions
What do you mean by a Tanzania Visa for Australians?
A Tanzania Visa for Australians is an online travel authorization document that can be applied and obtained easily. As this is an online travel document, you don't need to visit the Consulate Office to apply for this document.
You can utilize the amazing services of iVisa.com to get an e-visa easily and quickly.
What is the validity of a Tanzania e-visa?
Tanzania e-visa is available in two types; Single-entry that is valid for 90 Days and Multiple-entries that is valid for 1 Year. You can opt for the category that fulfills your requirements.
With both types of e-visas, you can stay in the country for a maximum duration of 90 Days.
Can I get some information about the processing price and time for the application for a Tanzania e-visa?
Yes, you have to pay USD 50.00 for a Single-entry e-visa and USD 100.00 for Multiple-entries e-visa. As we assist you to get your travel document in a stress-free and hassle-free way, you have to pay a cost to use our unbeatable services. Our service fee depends on the type of processing speed you select:
Standard Processing Option: You can get your document in

10 Business Days

at

USD 83.00

Rush Processing Option: You can receive your document in

7 Business Days

at

USD 109.25

Super Rush Processing Option: You can obtain your document in

5 Business Days

at

USD 149.00
Do I need to have certain items to apply for a Tanzania e-visa?
Yes, you must have several items to apply for a Tanzania e-visa:
A valid passport and its scanned copy with a minimum of six months of validity.
A valid email address to get your document online.
Your favorite methods of payment such as a credit/debit card.
Can I trust iVisa.com?
Yes, you can trust iVisa.com as we assure the safety of your confidential data with our advanced security systems.
How can I resolve my queries?
You can resolve your queries by contacting our Customer Care Agents or visiting our website.
iVisa.com Recommends
Tanzania is a beautiful country that greets visitors with lots of green spaces and amazing wildlife. This country has something for every visitor. Whether you are interested in national parks or in beaches, you can get the best options.
You cannot miss visiting the second largest national park in Tanzania, Serengeti National Park during your trip to the country. This is a stunning treeless plain covering a large area where you can see a wide variety of animals passing through in search of fresh grasslands. To get the best views of animals, you can plan your trip between June and September.
Another location that you must add to your travel itinerary is the Ngorongoro Conservation Area that is located between the Serengeti and Lake Manyara. You can find the famous volcanic Ngorongoro Crater. Also, you can watch different animals like elephants, lions, Thomson's gazelles, rhinos, and many more while visiting this gorgeous place.
Plan your trip now!