If you're planning a trip to Tanzania, we have great news! Now, you can opt for the Tanzania Visa, an electronic visa available on the iVisa.com platform. We have the expertise to help you with the digital process, and all you need is an Internet connection.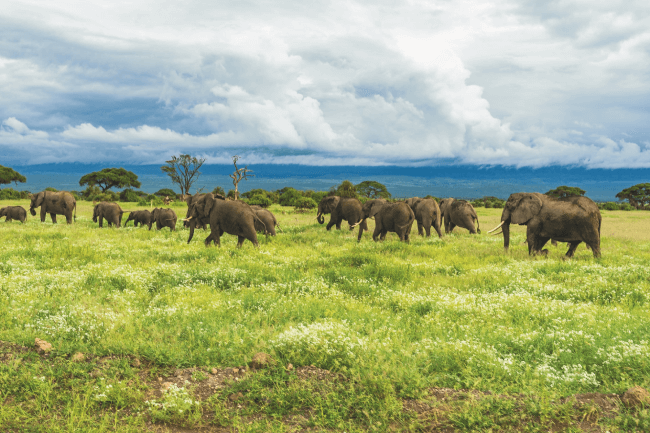 The travel document is valid for 90 days after arrival and allows a Single Entry to Tanzania. Find out more about the Tanzania Visa for Citizens of Indonesia in the following lines.
Frequently Asked Questions
Is vaccination required to enter Tanzania?
Currently, you don't need a Covid vaccine to enter Tanzania. Still, all incoming visitors must follow the health protocols.
Check all about the Tanzania Visa for Citizens of Indonesia with us.
Is a PCR test required to travel to Tanzania?
Yes! A PCR test is mandatory. You must take the Covid test within 72 hours before your arrival. Also, you must take a rapid Covid test as soon as you land.
Is quarantine required upon arrival to the country?
You don't need to quarantine in Tanzania as a Citizens of Indonesia. Unless you come from India, in that case, you must self-isolate for 14 days.
Learn more about the Tanzania Visa for Citizens of Indonesia with our team.
What is the Tanzania Visa, and how do I apply?
The Tanzania Visa is an official document that provides access to Tanzania. According to the purpose of your trip, you can choose between a tourist or volunteer visa. iVisa.com offers both for citizens of Indonesia.
If you're ready to start, check the steps:
First: Complete the online form with personal information and select a processing time (Standard, Rush, or Super Rush).
Second: Confirm your details are accurate and pay for the service with a credit or debit card.
Third: Attach the required documentation and submit the application.
Let us explain more about the Tanzania Visa for Citizens of Indonesia.
What are the processing times and fees?
The Tanzania Tourist eVisa offers these processing speeds:
Standard Processing time:

10 Business Days

-

USD 96.49

.
Rush Processing time:

7 Business Days

-

USD 129.99

.
Super Rush Processing time:

5 Business Days

-

USD 144.99

.
What are the requirements?
Collect the following items for the Tanzania Tourist eVisa:
Applicant photo.
Valid Passport. Send us a scan of the details page.
Flight tickets.
Host's ID.
Email address. We will communicate electronically.
Payment method. Choose between a credit or debit card.
If you decide to apply for the volunteer visa, you may need to have other documentation to support your application.
We have all the details about the Tanzania Visa for Citizens of Indonesia. Trust us.
Can I trust iVisa.com?
Of course! We have been working with travel documentation for years. We know how to manage the Tanzania Visa for Citizens of Indonesia.
Check our customer reviews page and confirm our excellent results.
Where could I find more information?
Communicate with our customer care agents for any questions about the Tanzania Visa for Citizens of Indonesia. We're available 24 hours a day.
iVisa.com is the perfect partner for your next trip to Tanzania. We can help you with all your travel needs.
iVisa.com Recommends
Visit Lake Victoria, the largest freshwater lake in Africa. It's so huge it borders three countries: Kenya, Uganda, and Tanzania. The lake provides water to the White Nile, and it's an essential source for millions of locals who live nearby its shores. We invite you to explore the Tanzanian towns standing close to Lake Victoria, such as Bukoba, Musoma, and Mwanza. Check the islands close to Mwanza, where you can find wildlife sanctuaries. It's common to see bird watchers or people fishing. Also, you can take a hiking trail and explore the site. Don't miss Rubondo Island National Park, located on the southwest shores of the lake.
Explore the Katavi National Park, where you can see floodplains and seasonal lakes. These lakes attract hippos, crocodiles, and bird species. At the end of the dry season, it's fun to see the hippos enjoying the pool of water. During this period, you can see impalas, lions, zebras, and giraffes. Spot the elephants and buffaloes that come along to enjoy the features of the park. Stroll around and keep exploring this marvelous site in Africa.