All citizens of Portugal willing to travel to Tanzania should apply for a Tanzania visa for citizens of Portugal prior to their arrival. Once you receive this approved document via e-mail, you will be granted a 90-day permit to stay in the country.
Fill in our online form and apply now for your Tanzania visa for citizens of Portugal on iVisa.com: save time and avoid endless bureaucratic procedures and queues, get your e-visa directly via e-mail and get ready to travel!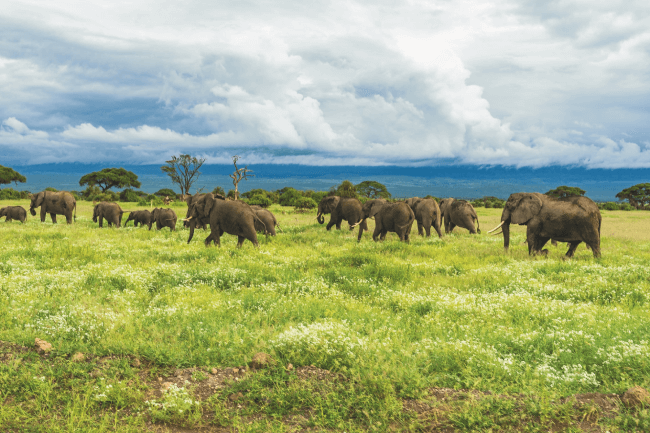 Tanzania is often picked amongst other African destinations for its well-known safaris, treks up Mount Kilimanjaro, and the nearby turquoise beaches of Zanzibar. Landing at Dar es Salaam will open up your journey to many natural adventures and attractions!
Current advice is against all but essential travel to Tanzania. The country is at Level 4 Travel Health Notice according to the CDC, and their recommendation is not to travel to this country at the moment. However, if you're from Portugal and wish to travel to Tanzania, apply for a Tanzania visa for citizens of Portugal.
COVID-19 traveling FAQs
1. Is vaccination required to enter the country?
A COVID-19 vaccination is recommended but not mandatory to enter Tanzania.
2. Is a PCR Test required to enter the country?
Yes, it is. To enter the country, it is asked to show a valid and 'negative' PCR test, taken within 92 hours from flight departure to Tanzania (for all passengers aged 5 or above).
Make sure you check This page before you travel to find out if your country of origin is amongst those. If it is, then besides your PCR test, you will be asked to take another one upon landing. To avoid endless queues at the airport in Tanzania, travelers are advised to book one online and fill the Traveler's Health Surveillance Formbook through Clicking here.
3. Is quarantine required upon arrival to the country?
No, there is no quarantine requirement to enter Tanzania for citizens of Portugal.
Frequently Asked Questions
Why apply for a Tanzania visa for citizens of Portugal?
Any citizen of Portugal traveling to Tanzania must obtain a visa before his/her arrival. This will grant a 90-day Single Entry Visa, valid for 90 days after arrival. Keep it and your passport with you at all times, when traveling.
What are the e-visa fees and processing times?
There are three (3) different options to apply for a Tanzania visa for citizens of Portugal:
Standard Processing: Received within

10 Business Days

-

USD 91.99

.
Rush Processing: Received within

7 Business Days

-

USD 151.99

.
Super Rush Processing: Received within

5 Business Days

-

USD 184.99

.
What documents do I need to apply for my Tanzania visa for citizens of Portugal?
Your passport scan, with at least 6 months validity from when you're planning on entering Tanzania.
Travel ticket.
Yellow Fever Certificate
Invitation letter or accommodation details about your stay.
A selfie with the physical credit card used for the online payment. Only the last 4 digits of the card must be visible in the photo. Only one image per order is required to verify the payment.
Can I trust iVisa.com?
In recent years iVisa.com has proved to be a reliable ally for many travelers, helping them to overcome any difficulties encountered in the heavy burden of pre-departure procedures, helping them to clarify any doubts related to understanding and document processing procedures, simplifying departures, shortening times and avoiding unnecessary queues at the airport.
Where can I find more information?
For more information visit our website iVisa.com or contact our customer support team 24/7, via chat or email. You can also use our Visa Checker Tool to find out all requirements for your country of citizenship, anywhere you wish to travel.
iVisa.com Recommends
Surely you'll have heard of Mount Kilimanjaro, safaris, and Zanzibar, but there's a lot more to this in Tanzania. Most travelers will only pass by the capital, Dar es Salaam, to continue towards naturally wild adventures.
Serengeti National Park is the second.largest national park in Tanzania, famous for its safaris and millions of animals living here. It is recommended to visit between June and September, although between May and early June, visitors will be able to witness the fascinating migration of over 1.5 million wildebeest and hundreds of gazelles and zebras. However, between the Serengeti and Lake Manyara, we also recommend you stop at the Ngorongoro Conservation Area.
The volcanic Ngorongoro Crater, with its permanent water supply, feeds thousands of animals who choose to move here instead of migrating. This fascinating scenery will leave you breathless. Though if it's flamingos you're looking for, visit Lake Magadi and have fun spotting hidden hippos in the surrounding grass. Don't miss out on the magnificent Lake Victoria - the largest freshwater lake in Africa.
For sea life and marvelous beaches, go check out Zanzibar and its coastline. Stop by Stone Town while. Then, if you have enough time, pass by the less known but still astonishing Mafia Island, and fall in love with its clear waters and white beaches.