Since November 2018, the Tanzania government introduced the Tanzania eVisa for citizens of some nationalities. The citizens of Sweden are one of them. But don't worry about it! At iVisa.com, you can apply for this document online. It will only take a few minutes, then leave it to us.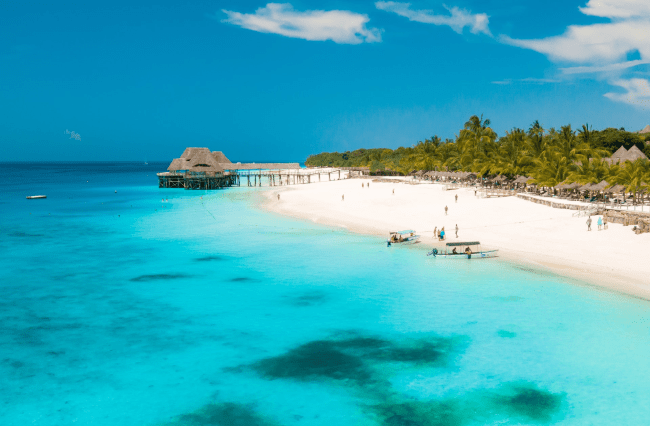 Do you want to learn more about the Tanzania Visa for citizens of Sweden? Continue reading our FAQs.
Frequently Asked Questions
Do I need a vaccine to travel to Tanzania as a citizen of Sweden?
Visitors from Sweden are suggested to be vaccinated against Typhoid, Yellow Fever, Rabies, Hepatitis A, and Hepatitis B before entering the country. Due to the current pandemic, the Covid-19 vaccine is also necessary to keep visitors and local citizens safe.
Do I need a PCR Test to travel to Tanzania as a citizen of Sweden?
Yes! Swedish citizens must present a negative PCR test result taken 72 hours before departure. You will need to take a rapid Covid-19 test when you arrive too.
Do I have to quarantine upon arrival in Tanzania as a citizen of Sweden?
No! Only travelers from India must quarantine for 14 days upon their arrival.
What is the Tanzania Visa for citizens of Sweden and how can I apply for it?
The Tanzania eVisa for citizens of Sweden is an electronic travel document that allows citizens of Sweden to enter Tanzania for tourism. You can apply for a Single Entry visa, valid for 90 days after arrival. However, you can extend your visa up to a maximum of 6 months.
To apply for the Tanzania Visa for the citizens of Sweden, you must follow these three simple steps:
Step 1: Fill in our online form with your personal information, then select the processing alternative.
Step 2: Check that all your information is correct before selecting your payment method.
Step 3: Lastly, submit the required documents.
What are the processing time prices for the Tanzania Visa for citizens of Sweden?
iVisa.com offers you 3 options. Prices include the Government Fee.
Standard Processing:

15 Business Days

-

USD 80.00

Rush Processing:

13 Business Days

-

USD 105.00

Super Rush Processing:

10 Business Days

-

USD 135.00
What documents do I need to apply for the Tanzania Visa for citizens of Sweden?
To apply for the Tanzania eVisa, you need to upload the following documents:
Your passport with at least six months validity.
A Passport photograph with a white background.
Airline information.
Your email address so you can receive your eVisa.
Your Payment Method, you can choose between credit or debit cards.
Can iVisa.com be trusted?
Due to our data analysis system and our team constantly ensuring the confidentiality of your information, iVisa.com is a reliable company. Hundreds of clients have bet on us, you can do it too. feedback
What to do if I have any concerns about the Tanzania Visa for citizens of Sweden?
If you have any questions about our services you can always contact our customer service experts, they are available 24/7.
iVisa.com Recommends
If you are a beach lover and plan a trip to Tanzania, we recommend you to visit Mafia Island. This place is a paradise for all those who wish to rest, walk along white sands, and swim in a crystal clear sea. This island attracts thousands of divers and snorkelers from all over the world. You can discover wonders under the sea. By visiting the place, you are contributing to the conservation of the area, protected by the Mafia Island Marine Park. Under the sea, you will spot coral gardens, countless varieties of fish, and the perfect environment to dive and discover.
While visiting the area, you can also discover a wide variety of bird and fish species. This place is also traditional for the breeding of green turtles. During certain times of the year, you will see how they hatch and go to the sea. If you want to do other activities, you can always rent a boat and practice deep-sea fishing, where you can weigh fish such as tuna, marlin, sailfish, among others. We recommend traveling between May and October when the sun is radiant and the water is refreshing.